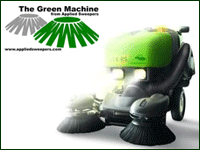 California Seminars Showcase Sweeping as a BMP
The goal of WorldSweeper.com's first sponsored seminars on sweeping, which will be held May 5th and 8th in California, is to educate about the value of sweeping in reducing pollution. Read the story.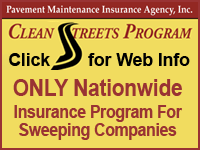 Startup Contractor Writes About His Experiences
In our new feature, called 'Rookie Stripes,' you can read about the ongoing trials and tribulations of a startup contractor. Go to the story.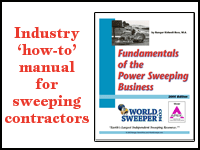 Marketing Tips for Sweeping Contractors
If you're a contract sweeper you'll want to read these marketing tips from NPE2006. Read the Tips.

Superior Service & Supply's Name Says It All
This profile of one of the industry's major suppliers of indoor sweeper brooms and brushes, as well as trash can liners, street brooms, etc., offers tips on ways for contractors to make more money on indoor sweeping and through trash can liner change out. Read the story.

Seven New Sweeping Tips Added Since Last Newsletter
We're now up to a total of 107 sweeping tips online at our Tip Clipboard section. Take a Look at Tips.

Read the Latest in Sweeping at the Editor's Notebook
You'll find the latest in industry news releases and more at our editor's blog. Go to Editor's Notebook.


The Latest Edition of Fundamentals of the Power Sweeping Business Now for Sale
Our editor has updated the 'bible' of how to run a contractor sweeping business, and it's on sale now. Read about the book.

Have comments, story ideas, industry news, etc.?
We're interested in your ideas about what you'd like to read from us. Perhaps we should even be writing about you! Let us know.
The Editor's Overview
In the second edition of our new opinion page feature, WorldSweeper.com's editor, Ranger Kidwell-Ross, discusses the state of the industry and where we're headed. Read it.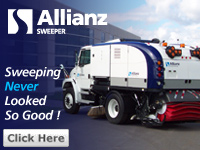 Cleanest Cities in America
Reader's Digest named its top five cleanest cities, and our newsletter premieres the interviews with sweeping managers at the top two, Portland, OR, and San Jose, CA. Read the stories.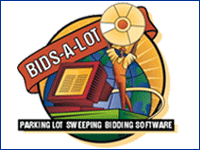 Highway Sweeping -- Pitfalls and Safeguards
This article by a top sweeper insurance pro, Scott Cerosky, addresses the most common highway sweeping hazards and points out some practical safeguards that can be implemented, all in an effort to reduce potential accidents. Read the story.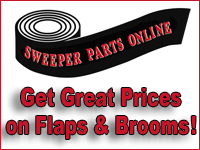 Noise Issues in Parking Area Sweeping
Noise comes to the forefront in Salt Lake City, with a proposed 10pm to 7am ban in the works. We also have a story from NPE2006 on preventing and dealing with noise complaints while sweeping Read the SLC story or read the NPE story.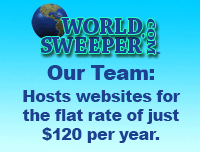 naPSa Membership Drive Offers Discount on WorldSweeper.com Contractor Locator Listings
Want to increase your professionalism and make it easy for sweeping service prospects to find you? Now you can do both and save money, too! Read the story.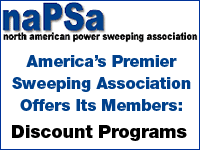 Measuring, Assessing and Increasing Your Sweeping Company's Profitability
The most important indicator of success in the long term can be summed up in one word: profitability. Here is great information on how to make it and how to measure it. Go there.
New Indoor Sweeper Brushes Offer Users and Environment Win/Win
For indoor scrubbing and cleaning, a new line of brushes offer an increased degree of user economy and environmental benefit, when compared to the cleaning pads that have been used in the past. Read the story.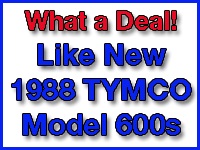 Selecting and Implementing a Global Positioning System
Current GPS systems are like having a 'manager in the sky,' looking down on sweeper operators, tracking where sweepers are at any given time, assessing how thry're being run and as a way to confirm that sweeping took place. Go to story.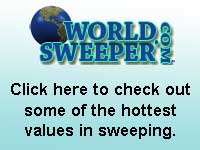 Best Ways to Choose and Retain Employees
Getting and keeping good employees is probably the toughest single item in today's economy. See what the pros in the industry do on this important topic. Go to story.

Better Equipping Your Sweeper Trucks
Getting a new stock sweeper is just the beginning for many savvy contractors. Here are a host of other great ideas about improvements you'll want to consider. Read the story.

Are you in our Contractor Locator or Sweeping Products online resource areas?
We have a place for people to find a sweeping contractor in their local area, as well as those who provide products to the industry. Have you listed your company yet? Get listed in our contractor section.
Get listed in our sweeping products section.