"Earth's Largest Power Sweeping Resource." SM
If you sell products or services to the sweeping industry, you won't find a more targeted way to advertise to your potential buyers. You can be a highly visible sponsor of the WorldSweeper project and, at the same time, advertise your company to those in sweeping.
In the event you would like to participate in a different way from what's currently available, please let us know. Our intent is to make this project be a reflection of the needs of the entire sweeping industry, and to do that we will be counting upon your input.
---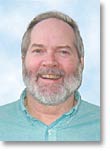 Project Background
Heading up this World Sweeper project is graduate economist, Ranger Kidwell-Ross. He was the founder and, for its 10+ years of existence, editor of American Sweeper® magazine and companion website, AmericanSweeper.com. During that time period, these two media items won more than a dozen national APEX Awards of Excellence for writing and publishing, as well as one Grand National APEX Award.
The WorldSweeper.com website contains most of the previous information from the American Sweeper magazine and website. In addition, since WorldSweeper began in June of 2005 we have added hundreds more power sweeping stories and other information. The WorldSweeper.com website now represents the largest collected body of knowledge ever collected for the power sweeping industry, with over 5,000 sweeping-related files and photos.
Where We're Headed
The website is independent of any single manufacturer or supplier. As a result, all ongoing upkeep and production costs must be generated entirely from advertising placed on the website. If you are a vendor to sweeping, we ask that you support this project generously so that it can be kept up-to-date with the latest information.
At minimum, if you are a supplier to the sweeping industry you should be listed in our 'Browse Sweeping Products' area. Total investment for a high profile listing is only $475/year. Plus, your listing will be included in any of the categories in which your company offers products or services.
Likewise, if you are a contractor or otherwise operate sweeping equipment, please let your suppliers know about us and encourage them to place their advertising dollars with us. And, if you want to get your contracting company on the 'Internet map' and, at the same time, enhance the ethical component of your business, there's no better way than by joining the World Sweeping Association. Membership includes a listing in our Contractor Locator. Membership in WSA is only $350/year.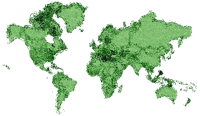 One change with the new World Sweeper concept is provide a larger percentage of news from around the entire world of sweeping. Through Ranger's writing trips to Asia, Europe and Australia as editor of American Sweeper, it became clear that U.S. audiences both enjoyed and could learn from reading about how sweeping is done in other countries. Today, we offer news about how sweeping is done in a total of 28 different countries.
The same clearly held true for those in sweeping that Ranger visited with throughout the Asian, European and Australian continents. The environmental aspect of sweeping is becoming ever more important around the world and power sweeping professionals are eager to know how they can do a better job with pickup and disposal of pavement-based debris, as well as the many other issues the industry faces. Because of this, our goal is to make the website a 'must read' for anyone in the power sweeping industry, no matter where they are located in the world.