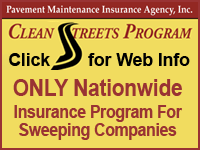 Sweeping the Streets of San Francisco
San Francisco was one of Reader's Digest's Top Five Cleanest Cities in America for 2006. Read the article to decide what role their sweeping department played in this selection. Read the story.

Surveys From WorldSweeper.com's 'Sweeping as a BMP' Seminars Provide Insight Into California Sweeping Programs
Although California is one of the most progressive states in stormwater runoff management, you may be surprised to see the way a representative sample of their cities are sweeping. Go to the story.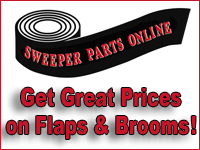 New Entrant Into U.S. Sweeper Marketplace Targets Goose Poop on Grass
Animal waste is getting to be a big problem on golf courses, in parks and at other grass-covered public areas. Here's one company's solution. Read the Story.

WorldSweeper.com's 'Sweeping as a BMP' Seminars Provided Info Not Generally Available to Pollution Managers
WorldSweeper.com recent seminars showcased how sweeping can best be used by stormwater pollution runoff programs. Read the story.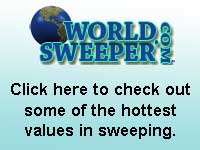 What Are You Selling with Your Elevator Speech?
BIG Mike McDaniel is back, this time offering a reminder of the importance of having a brief explanation of what you do -- complete with 'hook' -- ready for anyone who asks. Go to story.

The Latest Edition of Fundamentals of the Power Sweeping Business Now for Sale
Our editor has updated the 'bible' of how to run a contractor sweeping business, and it's on sale now. Read about the book.
The Editor's Overview
In the third edition of our new opinion page feature, WorldSweeper.com's editor, Ranger Kidwell-Ross, discusses the state of the industry and where we're headed. Read it.

North Carolina Sweeping Company Negotiates NC Rebate for Excise Tax on Fuel
North Carolina's parking area contractors now can get a rebate on the excise taxes paid on 1/3 of their sweeper fuel. Read about it.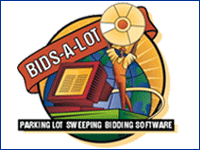 When It Comes to Insurance Coverage for Your Company Operations, Consider Separating Good From Bad
This article by a top sweeper insurance pro, Scott Cerosky, discusses a way you may be able to save significant $$ on your company's insurance. Read the story.

Washington State sweeping contractor fined over $1 million for using dyed fuel improperly.
This penalty, levied in June of 2006, shows the extreme penalties the IRS imposes for use of dyed fuel for highway travel. Read the story.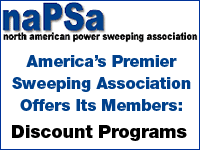 NAPSA Has New Logo and a Renewed Mission
Here's the latest from your industry sweeping association. Read the story.

Have comments, story ideas, industry news, etc.?
We're interested in your ideas about what you'd like to read from us. Perhaps we should even be writing about you! Let us know.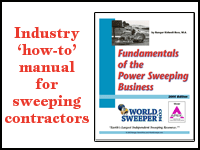 Read the Latest in Sweeping at the Editor's Notebook
You'll find the latest in industry news releases and more at our editor's blog. Go to Editor's Notebook.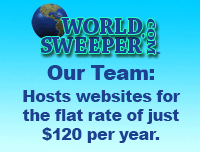 What is Power Sweeping's Role in Stormwater Pollution Management?
In a recent article in Better Roads magazine outlining stormwater runoff BMPs, sweeping was nowhere to be seen. Our editor's response is slated for the magazine's September issue. Read it.

You Killed Your Competition! Now What?
This article offers insight into a unique way to gather new customers from out-of-business competitors. Read the story.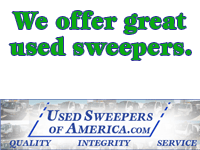 Fuel Pricing Increases: When, How and How Much?
A difficult decision many contractors have been faced with in recent months is how to pass along to customers the fast-rising cost of fuel. Read the story.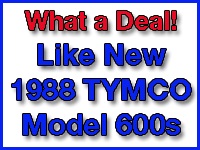 Center for Watershed Protection Evaluates Sweeping as a BMP for Chesapeake Bay Area
The Urban Storm Water Work Group of the Chesapeake Bay Program goal is defining more accurate pollutant removal rates for the practices of street cleaning and storm drain cleanouts as a top priority for its BMP tracking system. Go to story.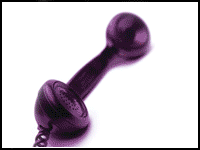 Are you in our Contractor Locator or Sweeping Products online resource areas?
We have a place for people to find a sweeping contractor in their local area, as well as those who provide products to the industry. Have you listed your company yet? Get listed in our contractor section.
Get listed in our sweeping products section.