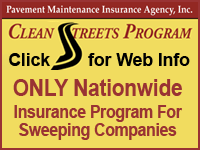 City of Dana Point, CA, Offers Web-based Street Sweeping Schedule.
This website offers an example of a city being pro-active in helping citizens locate their street's sweeping schedule automatically. Good example of citizen information outreach. Take a Look.

Model Urban Runoff Report List of Storm Water Management Resources.
The referenced PDF file contains an extensive number of links to websites that may be useful to communities developing urban runoff programs. Read the story.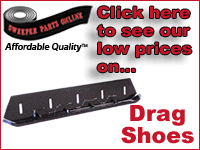 Street Sweeping Overview -- State of the Practice.
Minnesota's Ramsey-Washington Metro Watershed District has compiled one of the most comprehensive 'State of the Practice' documents on street sweeping. Read the Story.

Harnessing the Power of Testimonials.
Testimonials are one of the best ways to market the services you provide. Here are the reasons why and the techniques to get good ones. Read the story.

How to Specify an Industrial Sweeper.
Here's how to determine which type of smaller sweeper will best fit your needs. Read the story.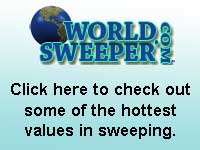 When is it Time to Fire Your Client?
Yes, you can fire your client! (Sometimes you have to...) Read the story.

The Latest Edition of Fundamentals of the Power Sweeping Business Now for Sale
Our editor has updated the 'bible' of how to run a contractor sweeping business, and it's on sale now. Read about the book.
The Editor's Overview
In this edition of our opinion page feature, WorldSweeper.com's editor, Ranger Kidwell-Ross, discusses the current crop of stories. Read it.

Los Angeles County Trash Collection BMPs.
This recently discovered report catalogues the various BMPs in use by Los Angeles County MS4 permittees as of late 2003/2004. Although it includes much more than just sweeping, the relative frequencies cited may be of assistance to others seeking , or trying to develop, the same type of information. Read about it.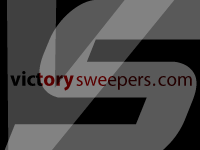 Bids-A-Lot Program Enhances Contractor Professionalism, Profitability.
Recent major upgrades elevate the industry's best bidding software, which is now web-based, to a new level. Read the story.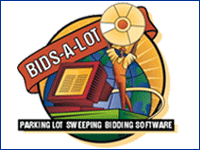 Phil Hicks Sweeping Goes Small to Grow Bigger.
Ohio sweeping contractor finds adding a Green Machine to be a good move. Read the story.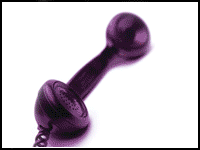 Flexible Work Arrangements Help Retain Good People.
The facts are, offering a flexible work schedule can drastically help employee retention. Read the story.

Have comments, story ideas, industry news, etc.?
We're interested in your ideas about what you'd like to read from us. Perhaps we should even be writing about you! Let us know.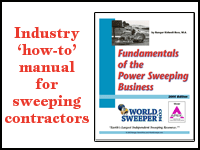 Read the Latest in Sweeping at the Editor's Notebook
You'll find the latest in industry news releases and more at our editor's blog. Go to Editor's Notebook.

Professionalism in the Current Millenium.
David Ross, of Millenium Maintenance and Sweeping, discusses how to figure costs and establish value in the sweeping industry. Go to story.

WorldSweeper.com's Proposed Industry Ethics Requirement.
WorldSweeper.com's editor proposes that sweeping contractors subscribe to an ethics statement before being allowed to be listed in the site's popular Contractor Locator area. Read the story.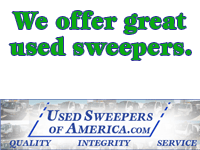 Stormwater Treatment Northwest Online Newsletter Offers Up-to-date info on the Latest Stormwater Runoff Abatement Techniques.
Here is an example issue (PDF file) of the newsletter produced by noted sweeping industry researchers, Roger Sutherland and Gary Minton. Subscription info is included. Read the Newsletter.

Interview Strategies That Stop Turnover!
Here's one way to 'pre-fight' the concept of turnover. Go to story.

How to Beat Your Biggest Competitor With Your Marketing.
Once you learn who your biggest competitor is, it's easier to overcome the obstacles they pose. Read the story.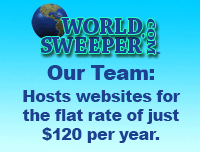 Are you in our Contractor Locator or Sweeping Products online resource areas?
We have a place for people to find a sweeping contractor in their local area, as well as those who provide products to the industry. Have you listed your company yet? Get listed in our contractor section.
Get listed in our sweeping products section.