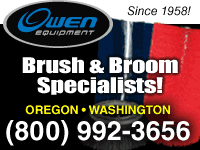 Award of Excellence for Power Sweeping Winner for 2008
This year's Award of Excellence winner is Davidson-Macri Sweeping, Inc., the Seattle area-based sweeping contractor that also publishes SweeperMarket magazine. Read the story.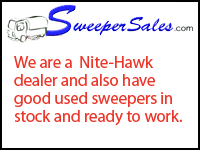 Austin Western Miniature Astonishingly Detailed
Model builder, Danny Downs, has made a number of extremely small models in the last four decades. His latest, of a vintage Austin Western sweeper, is one of his finest. Read the story.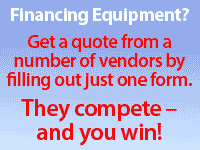 National Pavement Expo Video Interviews
WorldSweeper.com's editor conducted a number of video interviews with vendors at the recent National Pavement Expo in Nashville, Tennessee. Take a look.

Customer Fuel Surcharges: When, How, and How Much?
In a time of fast-moving fuel prices, don't let your margins erode because you haven't added in a fuel surcharge to customers. Four top contractors tell what they do in this regard. Go to story.

Perception: Sweeping Contractors Cheat Business Customers at Night
This 'expert writer' for a popular web-based ezine has a poor opinion of parking area sweepers in general. How would you answer his critique? Read the story.

Marketing Ideas That Work
To generate the volume of quality leads your business
needs to achieve your sales goals, you need marketing systems for these seven basic areas. Read the story.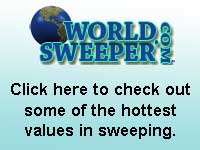 Read the Latest in Sweeping at the Editor's Notebook
You'll find the latest in industry news releases and more at our editor's blog. Go to Editor's Notebook.


Have comments, story ideas, industry news, etc.?
We're interested in your ideas about what you'd like to read from us. Perhaps we should even be writing about you! Let us know.
The Editor's Overview
In this edition of our opinion page feature, WorldSweeper.com's editor, Ranger Kidwell-Ross, makes the case for the industry to develop sweeper testing procedures before government agencies take the lead in that regard.
Read it.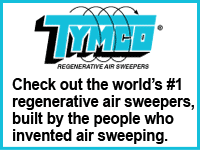 California Emissions Regs Eliminate Some Auxiliary Engines
A California contractor lost the use of a dozen of his sweepers due to them having an older auxiliary engine than is now allowed. Is this a regulation due to spread across the country? Read the story.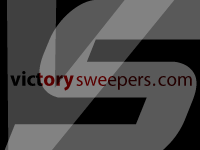 Broom Bear Being Donated to Promote Breast Cancer Cure
Sweeper being auctioned off to benefit breast cancer awareness. Go to story.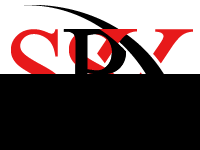 Recession Marketing: The Rules Change
In a recession, consumers become value oriented, distributors are concerned about cash, and employees worry about their jobs. The key, says professor John Quelch, is to understand how the needs of your customers and partners change, and adapt your strategies to the new reality. Read the story.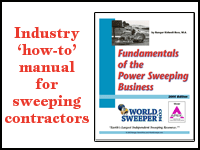 Elgin Sponsors 'Women in Sweeping' Talk by Lobbyist
Catharine Cyr Ransom is a member of The Accord Group, which is the company hired by Elgin Sweepers to be their lobbyist for power sweeping interests. Ms. Ransom spoke at Elgin's Women in Sweeping Breakfast during NPE 2008. Read/Listen to the story.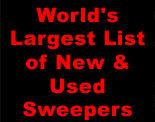 Outline of the 2008 Economic Stimulus Package
The 2008 Economic Stimulus Act offers significant incentives to spur business investment. Read the story.
California Air Resources Board Proposes New Rules for Sweeper Chassis Engine Emissions
The agency has street-class sweepers included for impending regulation. Go to story.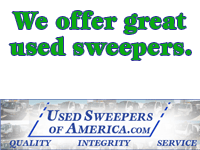 Tips for Improving Fuel Economy
Fuel prices have never risen so quickly. Here are a variety of tips for conserving fuel usage, which will help you keep a line on costs and stay competitive with your bidding. Go to story.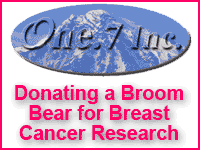 Five Ways to Keep Your Customers Coming Back for More
At times it seems as though quality customer service is a thing of the past. Some companies just don't appear to care about keeping their clientele happy. If only they knew how damaging this is to their business. Read the story.

Practice Makes Perfect - Especially With Conversations
If you want to maximize your results and not get caught offguard, then practice all sides of an important conversation before it takes place. Take a look.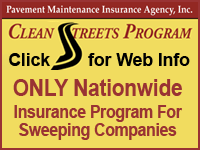 Managing Your Sweeping Business by the Numbers
Using this methodology, you can calculate how many leads you need per week to hit your target year-end numbers. Read the story.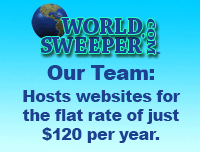 Are you in our Contractor Locator or Sweeping Products online resource areas?
We have a place for people to find a sweeping contractor in their local area, as well as those who provide products to the industry. Have you listed your company yet? Get listed in our contractor section.
Get listed in our sweeping products section.