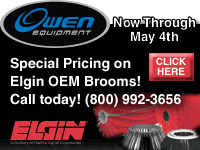 Winner of WorldSweeper.com's Award of Excellence in Power Sweeping for 2007
The winner for 2007 is the founder of The Young Manufacturing Company, Mr. B.W. Young, along with his family and his company -- better known as TYMCO. Read About the Award.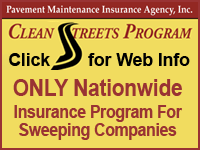 General Guidelines for Disciplining and Firing Employees
Listen in as Steve Horowitz, an experienced labor law attorney, provides what you need to know before firing or disciplining an employee. (Approx. 23-minute mp3 audio interview). Read/listen to the story.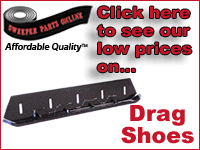 The Value of Providing More Services Than Sweeping
As veteran contractor, Warren Burge, relates, the more indispensable your company is in other areas of work besides sweeping, the less likely the client will jump ship to another contractor for a few dollars a sweep. Read the Story.

General Business Tips for Sweeping Contractors
Joanne Devlin offers common-sense ideas for organizing a sweeping contracting business so that it has the ability to grow profitably. The 18-minute mp3 audio interview includes a host of tips on structuring and running a contracting business. Read the story.

The Systems You Need to Drive Your Sweeping Company's Success
Ron Roberts, 'The Contractors Coach,' provides the information sweeping contractors need in order to develop systems designed to spur their company's growth. Read the story.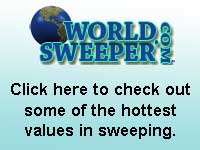 Tips on Bidding and Cost Allocation for Power Sweeping Contractors
Ray Confer, principal in C&J Sweeping and a contractor with 60 employees discusses the facts you need to make accurate, profitable bids. Read the story.
The Editor's Overview
In this edition of our opinion page feature, WorldSweeper.com's editor, Ranger Kidwell-Ross, discusses the current crop of stories. Read it.

Special Report: The Sweeping of Singapore Promotes Environmental Health.
In a few short decades, Singapore has gone from trashed to sparkling through the efforts of a massive government effort coordinated through the country's National Environment Agency. This WorldSweeper.com Special Report provides insight into the sweeping efforts of one of the cleanest cities in the world. Read the story.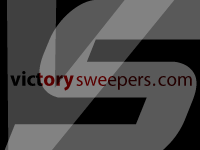 Marketing in the 21st Century
Veteran contractor and former NAPSA president, Gabriel Vitale, provides a checklist for keeping your marketing up with the times. In both written and .mp3 formats. Read/listen to the story.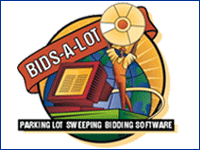 Verizon's GPS With 'Field Force Manager' Offers a Number of Features
Michael Nawa, former Award of Excellence in Power Sweeping winner, in an audio interview held at NPE 2007, offers an overview of the features and benefits of Verizon's GPS with Field Force Manager. Read/listen to the story.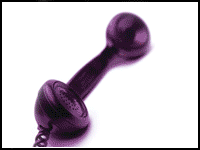 Tips for Working Together as a Sweeping Contractor Husband and Wife Team
For over two decades, Karl and Lori Stauty have successfully grown their sweeping business as a husband and wife team. This audio interview showcases the techniques they've used successfully. Read/listen to the story.

Have comments, story ideas, industry news, etc.?
We're interested in your ideas about what you'd like to read from us. Perhaps we should even be writing about you! Let us know.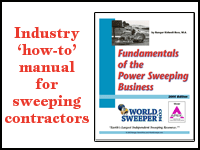 Read the Latest in Sweeping at the Editor's Notebook
You'll find the latest in industry news releases and more at our editor's blog. Go to Editor's Notebook.

Determining Whether to Work on Vehicles In-House or to Sub Out the Work
John Dolce, noted fleet management professional, offers his analysis of the cost and productivity of mechanics. Includes 11 items for a shop manager to consider each day in order to maximize shop productivity and minimize disruption for vehicle users. Go to story.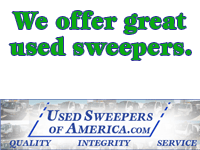 Tips on Bidding and Cost Allocation for Power Sweeping Contractors
Ray Confer, principal of C and J Sweeping, Inc., says: "With bidding, what's important is that you come up with a way that works -- and makes money -- for you." Go to story.

Special Report: The Sweeping Environmental Challenges of Thailand's 2nd Largest City, Chiang Mai
In this first-person report from Thailand, WorldSweeper.com's editor catalogues the air quality challenges and the sweeping program of the country's 2nd largest city, Chiang Mai. Read about it.

The Rise of Biodiesel
WorldSweeper.com's editor has written a new book covering the topic of biodiesel. You can preview the table of contents and first chapter free of charge. Take a look.

Silent Knight Sweepers Offers Value in the Single-Engine Arena
An interview with the managing partner, and one of the founders of Silent Knight (SK) Sweepers, Bob Hammond. This company offers two models of single-engine sweeper to the parking lot sweeping marketplace. Go to story.

Sweeping Vendor Videos From NPE 2007
A number of one-to-three minute video clips filmed at NPE 2007. Featured companies include Scorpion Sweepers, Victory Sweepers, Keystone Plastics, Superior Elastomers and Superior Supply. Hear the interviews.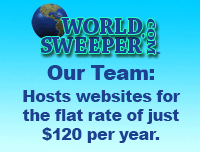 Are you in our Contractor Locator or Sweeping Products online resource areas?
We have a place for people to find a sweeping contractor in their local area, as well as those who provide products to the industry. Have you listed your company yet? Get listed in our contractor section.
Get listed in our sweeping products section.