Ranger's Personal Reflections
by Ranger Kidwell-Ross
Wherein he reflects on history or the lack of it, and the meaning of time
At one point toward the end of my all too brief stay in England and Scotland, I was asked if I'd found anything here that wasn't in the United States. Immediately to mind came the answer: history. When we don't ever leave the Disneyland we call America, it's so very easy to forget we are such a new, relatively upstart nation. We think we have all the answers, when it might be more correctly said that we haven't even been around long enough to field many of the questions.
In the U.K., everywhere I've gone I've found there exists a sense of time generally unavailable to those living in the U.S. True, I was fortunate to spend a bit of time in the village of Willersey, where the average home was built sometime in the 1800's and many pre-date that century significantly. All around it in the English countryside can be seen castles, magnificent stone churches and other monuments built by people long gone.
When one lives in such a town, or nation for that matter, it provides an unavoidable infusion of a long-term view, a realization that whatever is happening at the moment is but a fleeting glimpse, a subtle twist, on what has gone before.
Today, Sunday, my last full day in the U.K., I spent the morning catching up on my stories to you of the places I'd visited this past week. Sitting propped up on the comfy bed in the spare room provided by my wonderful hosts, Wendy and Malcolm Cameron, I looked with frequency out onto the old stone houses that line the street. Several times there had been the clop-clop of a horse's hooves going by. I thought I could scarcely feel any cozier. It was at about that point when the ringing sound of deep, syncopated church bells started wafting in through my open window.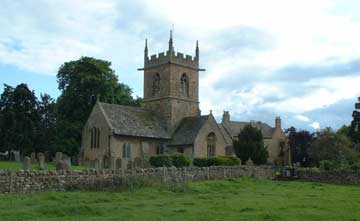 It was the pull-bell choir at the nearby church, and what a tremendous serenade it was! I'd heard them a bit on Thursday evening, since we'd arrived back from Scotland at the very end of what Malcolm said was their weekly practice. The actual performance was amazingly breathtaking, and I wished in retrospect I'd had the good sense to be there in person. Still, from only a block away the background was one I shall long recall. Although similar to the few hand-bell choruses I've heard in the past, the deeper tones of the pulled spire bells were another, richer, experience altogether.
This visit to U.K. has put a different perspective on many things for me, not the least of which has been the sweeping industry end of things. It's clear, from my conversations with a number of people involved in the industry directly, as well as with government types who oversee the process, that the country hasn't had near the access to the up-to-date data from research studies that we take more or less for granted in the U.S. Little is known or considered about the environmental aspects of street cleanup, and it appears the equipment used has changed little for the past several decades. I anticipate that both of those situations are about to change somewhat rapidly.
I've written for you my analysis of the U.K. sweeping industry; where it's been, what it's been using to sweep, and where it appears headed in the future. I hope you find it an interesting commentary as it contrasts our availability of equipment and methods in the states.
If by chance you'd like a bit more of the local color, although it has nothing to do with the sweeping industry, here's an article about just one of the seemingly infinite number of old historical establishments in the area, a place called Buckland Manor. Unbelievably, the manor itself dates back to 600 AD.
Also, spending a few days on the road with Malcolm provided an education in sayings I'd never before encountered. On the sly, I collected these up so you, too, could benefit from the exposure. They're a combination of slang expressions from both England and his native Australia. If you're like me, you'll find more than one that breaks new linguistic ground.
And, finally, I promised some days back to bring you pictures from the pub across the road. On Sunday afternoons, a number of the neighbors regularly get together there for a game called 'Spoof.' It starts at 1pm, after church, and runs until the pub closes at 3pm. Malcolm has gone ahead while I catch up with my writing. It's now five minutes of two, so I better head over and get some photos and, I suspect, an education in the process.
Soon I'll be winging my way to Hamburg. When I arrive, representatives of the Hako sweeper company have arranged transportation to their factory, which is about 20 miles out of town. Since Hako sweepers, like the Citymaster 300 we featured from the APSE show, aren't available in the U.S., I'm sure we'll all learn some information about some new ideas in how sweeping is accomplished in the European area.
---