Keystone Plastics: A Half-Century of Excellence and Counting
by Ranger Kidwell-Ross
August 2019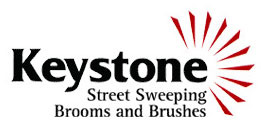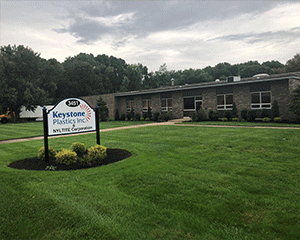 Keystone Plastics has a more than 50-year tradition of providing quality products, service and competitive pricing to the street sweeping industry's sweeper brush needs.
For over 30 years the driving force behind what has become the sweeping industry's key supplier of brooms and brushes has been the Naftal family, starting with Marvin Naftal and now carrying on through subsequent generations via his sons, Michael and Brian.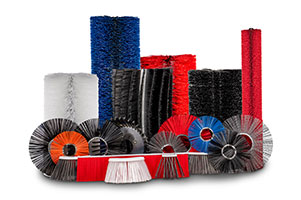 Marvin Naftal married into a modest broom and brush manufacturing family. As he learned about both the company's products and the sweeping industry, Marvin developed ideas that would revolutionize the sector's manufacturing process. Over time, he became determined to build the most efficient facility, with the highest speed equipment, the sweeping industry had ever seen.
Today, Marvin's long-ago commitment to innovation and production excellence is reflected in the fact Keystone Plastics has become the dominant force in the U.S. OEM broom marketplace. Keystone brooms and brushes are manufactured at the company's 66,000 sq. ft. headquarters and manufacturing facility in South Plainfield, New Jersey.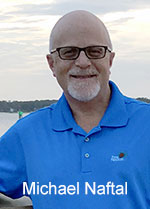 Although Marvin still remains active in the organization and serves as President of the company, day-to-day oversight is led by Executive Vice President, Michael Naftal, who himself has been with the company for over 30 years. His brother, Brian Naftal, has served as Vice President and Head of Manufacturing for over 25 years.
A smooth operating team, the Naftal family members have changed the power sweeping industry through development of a variety of new products. These include such innovations as Keystone's All-Pro Strip Broom and All-Pro Combo Strip Broom, as well as the concepts of offering combo wafers and utilizing plastic blocks in the making of gutter brooms.
In order to keep up with the large growth that the street sweeping industry has seen, Keystone has also reinvested heavily in research and development, as well as in equipment, technology and expansion. For example, Keystone has brought in new equipment in each of the last 20 years so as to be able to offer its customers a reliably constant supply even during the busiest times of the year.
The Naftals credit two major reasons for Keystone's success: One is the family's extraordinary level of commitment to the street sweeping industry. The second is the efficiency gained by having all of its personnel and equipment under one roof in its state-of-the-art facility located in South Plainfield.
"Today's modern manufacturing equipment needs a lot of attention," says Marvin. "Keystone has top engineers in its organization dedicated to maintaining and improving both the equipment and how it's operated. Plus, when people come to work for Keystone they stay with Keystone and that longevity also pays dividends."
Michael Naftal started working for Keystone Plastics in 1978 during his early high school days. For his first 5+ years he was put to work in the factory. This allowed Michael to learn how the products were made and, in time, get a sense of what type of changes were needed. For the last 10 years Michael has been running the company. A key focus has been to develop the direction the company has taken toward a more OEM- and Distributor-based business.
Today, everything that takes place within the factory goes through Marvin's younger son, Brian, who came on board in 1999 and also essentially grew up in Keystone Plastics' operation. Brian is currently Head of Operations, as well as very active in sales and assisting Keystone's distributors in growing the business within their respective territories.
Brian's passion is working on new, innovative, products for the sweeping industry. His mechanical ability and people skills make him a natural choice as the management team member who often visits with prospects and customers to perform demonstrations to show how Keystone product can enhance the effectiveness of their equipment.
Together, the Naftal brothers have grown Keystone to be one of the most respected companies within the sweeping industry. A current goal is to have the OEM's work together with the Keystone engineering and management team to create new products designed to provide additional efficiencies. This has also fostered a level of trust from our distributors, say the Naftal brothers, whereby those in our distribution network recognize we will provide them with the highest quality products as well as supply them in a timely fashion.
Michael Santos, Keystone's Sales and Marketing Manager, started with Keystone two years ago. Michael was mentored by Jack Moran, who has worked alongside the Naftals for over 30 years and has been an integral part of Keystone's success. Santos joined with Brian Naftal in our audio podcast interview linked at the bottom of this article.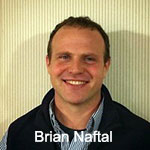 In that audio, the pride Brian shares in the Keystone operation is clear. "Keystone Plastics is very proud of its position as a leading manufacturer of brooms and brushes for the street sweeping industry, not only for North America but around the world," said Brian. "We started in business in 1954 and are working very hard to have the fourth generation come around.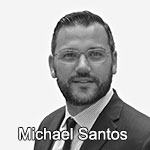 "The team at Keystone really understands and knows the process of making quality brushes. Having a full staff of engineers and other personnel who have been together for a long time really allows us to focus on what we do, get better at it, understand the market and develop new, innovative products. If there is a sweeper manufactured in North America, we make brooms to fit it."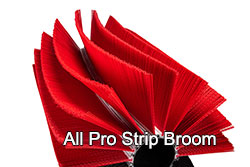 Keystone has, indeed, come up with a variety of innovative solutions for the power sweeping industry. The company invented the strip broom and then took it to the next level by extruding their own channel and making a combo strip broom. The company is currently the only one in the market that is able to do the latter.
The All-Pro Combo Strip Broom is a unique product that has provided them with a boost in the market. A layer of crimped wire, which has a wave to it, is combined with poly on the other side to add stiffness and rigidity. When mounted on a sweeper, the wire leads the way in order to loosen the heavier material. The poly material then follows to move the lighter material. In essence, this provides 'a scratch and a sweep' at the same time. The combo broom is able to handle heavy material like mud as well as remove the finer material associated with stormwater runoff pollution.
One of the hallmarks of the firm, says Santos, is to find little ways to help the customer become – and remain – satisfied. A big part of that is an ability to understand the needs of the sweeping industry.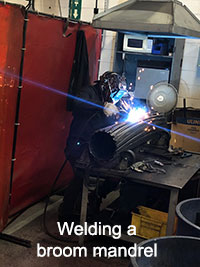 Although brooms are seen as a commodity by some, those with longevity in the industry know there are many levels of quality provided by the various manufacturers. In the podcast interview, the pair were asked how to evaluate brooms when someone is considering what product to purchase.
"With our entire product line," said Brian, "what we say to our customers is they should choose a broom where they get the best value in terms of production. Our customers are production-oriented people. They need to sweep and clean with the best possible results the first time. Keystone's customers are looking for the highest quality product in order to increase and maintain their production rate.
"That's what we strive for and our product allows our customers to achieve the highest possible rate of sweeping success. With some other broom products you have to go back a second and even a third time, so production simply can't be what you want it to be. Our goal, when it comes to our broom products, is to allow a very expensive sweeper to perform at its optimal levels."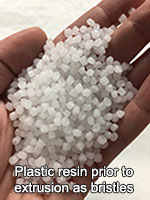 How long a high level of productivity may be achieved with a given broom or brush on a sweeper is a critical factor. When brooms have to be replaced earlier than need be, the replacement cost for the broom is only one of the expense factors.
In addition, there is the time it takes for the technician to replace the broom, storage for more product, downtime for the equipment, etc. Plus, when earlier replacement is required users tend to allow a broom to stay on the sweeper longer even though the bristle length might be too short to provide optimal cleaning.
When asked how to compare gutter brooms from one manufacturer to the next Brian had this response: "You want the stiffest wire possible, yet with the most flexibility possible. When you don't walk that line correctly, such that it is too stiff in terms of flexibility, you have wire that breaks. If the wire is too soft you will see it curling upwards and 'pancaking out.'
"I suggest turning the gutter broom upside down and see the type of wire breakage you are experiencing. Excessive breakage and/or curling happens when a company uses wire without exercising strict quality control. I'm proud to say we walk that line very well and are known throughout the industry for the quality, performance and production our product line achieves."
The linked audio interview with Naftal and Santos also discusses oil-tempered wire, which used to be widely specified but now has been removed from the North American marketplace. In its place is an increasingly sophisticated process of annealing, which in the case of Keystone is a patented process. According to the Naftals, the process Keystone has developed allows it to provide an excellent level of stiffness combined with the flexibility discussed above. Keystone's patented annealing process is cited as being a key element in the quality the company provides.
When asked what other aspects of its operation define Keystone, Michael Santos had a ready answer: "Continued reinvestment, in both equipment and personnel, has allowed Keystone to become the premier OEM supplier for the sweeper manufacturing community as well as to the distributors across North America and the world. We build a great product and deliver it on time so that our partners, in turn, can provide Keystone products to their customers. Everyone is very proud of that track record.
"We are also proud that we know how to make the industries top quality product and, through the family's commitment to continuous reinvestment, are confident that can continue into the future. After being in the power sweeping industry for 50+ years, the team at Keystone really does understand it, from how to assess the best wire to be used for each application to which type of broom to recommend for every kind of sweeping."
---

For this feature article, we recorded an interview Brian Naftal and Michael Santos, two members of Keystone's management team, in order to bring you more information about the organization. You may listen to the approximately 21-minute audio podcast interview conducted with Brian Naftal and Michael Santos by Ranger Kidwell-Ross, WorldSweeper's Editor. Just click on the graphic link shown to the right (opens into a new browser window).
---
This 2012 video, hosted by Michael Naftal, also provides interesting information about the company.
---
For more information on Keystone Plastics, the company's website is www.kpbrush.com. You may reach Michael Santos via email sent to: msantos@kpbrush.com and Brian Naftal via email sent to: bnaftal@kpbrush.com. Keystone's direct phone number is 800-635-5238.