Profile on Broadtree and Contract Sweeping and Statewide Construction Sweeping
by Ranger Kidwell-Ross, Editor, WorldSweeper
April 2021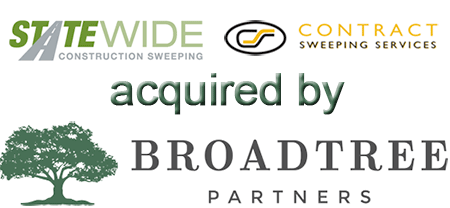 In January of 2021 WorldSweeper published a press release announcing that Broadtree Partners LLC, a private equity firm, had purchased two of the largest sweeping companies in Northern California, Contract Sweeping Services, LLC ("Contract Sweeping") and Statewide Construction Sweeping, LLC.
To provide more information to sweeping contractors about private equity companies in general, and Broadtree in particular, in April I conducted a Zoomcast with the three principals involved in the recent Broadtree/Contract/Statewide transaction. Manvendra "Manny" Saxena, Operating Partner & Principal at Broadtree, is the person who has taken over as the President & CEO of Contract Sweeping and Statewide Sweeping.
Saxena will also manage future sweeping company acquisitions. In the Zoomcast, Saxena outlines the value of private equity purchases as well as offers tips on how to structure your sweeping company to be most attractive to this type of buyout.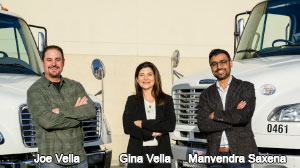 In addition, the Zoomcast also includes Joe and Gina Vella, who are continuing to support the operations of both firms, as well as to provide meaningful leadership and guidance to Manny and their now shared companies. In the hour-long Zoomcast you can learn about the rich history of the Vellas, who took over the sweeping companies their father, Leonard Vella, founded.
Note that the Vellas still continue to own and operate Universal Site Services, which concentrates on providing sweeping and other site services for a large number of clients in Northern California and elsewhere in the country.
In the event you can't view the presentation shown below at your current location, or would prefer to view it later, the YouTube link is: https://youtu.be/eL566htadgw.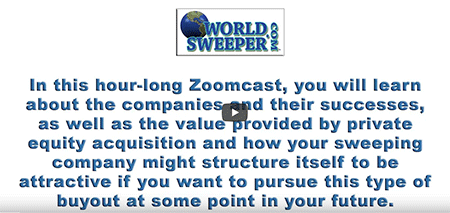 ---
If you have questions for Ranger, you may reach him at editor@ worldsweeper.com.

The contact information for the rest of the Zoomcast participants is shown below.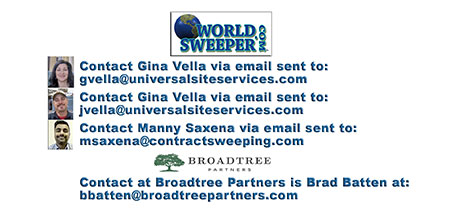 ---

If you have questions or comments about this article, please let us know. If appropriate, we will append them to this article.