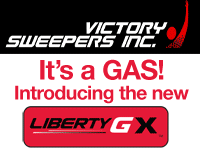 Results Just In: Contractors Estimate Sweeping Frequency on Commercial Properties
Results of a survey instigated by WorldSweeper.com in early September of 2009. Read the story.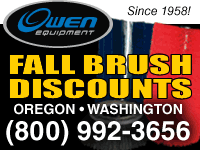 An Overview on Isuzu's 2010 Emissions Technology and Chassis Changes
Upcoming sweeper chassis changes will impact everyone in the supply chain, from chassis makers to the sweeper manufacturers to the end-users. Read the story.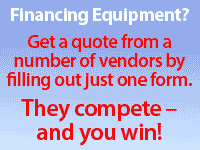 Smart Business 2009
Bidding has become more challenging, with general declines taking place in both average price per sweep and service level per customer. Read the story.

Accountability - It's Not Optional
Ron Roberts and Guy Gruenberg offer insight into getting employees accountable for their actions. Read the story.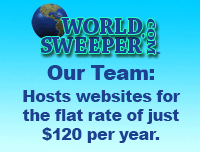 Chain Store Chapter 11 and Closure Updates
Updated list of chain and management closures now includes General Growth. Tell us if you have additions for the list. Read the story.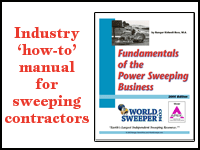 The Editor's Overview
In this edition of our opinion page feature, WorldSweeper.com's editor, Ranger Kidwell-Ross, discusses the recession's effect on power sweeping to date and the new online preview arrangement with SweeperMarket Magazine.
Read it.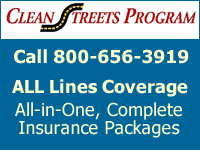 Ongoing Customer Contact Key to Long-Term Growth
Ideas on how to maintain a positive relationship with your customers. Read the story.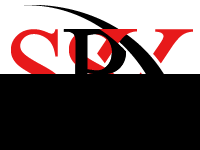 Founder of Katsam Enterprises Offers Excellent Ideas
Jim Larko has over 20 years of industry experience. You'll find a host of great ideas and concepts in our interview with him. Read the story.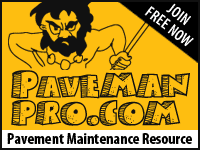 As of 9.09, Federal Contractors Required to Use E-Verify
E-Verify is a free, Internet-based program run by the federal government for verifying employment eligibility of workers employed in the United States -- and required if you do over 100,000 of federal business. Read the story.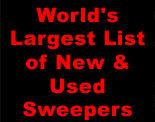 Have comments, story ideas, industry news, etc.?
We're interested in your ideas about what you'd like to read from us. Perhaps we should even be writing about you! Let us know.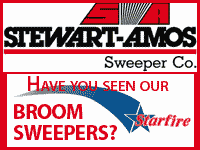 AAA Southwest Sweeping has Turned Small Sweeping to Big Advantage
Arizona contractor shows how small sweepers offer key way to increase business. Read the story.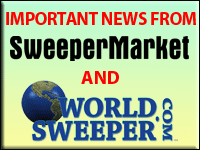 APWA Congress 2009
We offer six in-depth interviews with the APWA presenters with the most sweeper-related information. These include nationally and internationally known presenters who are at the top of their class when it comes to important information. Most of the articles are equally suitable for our municipal, regulatory and contractor readers. Read the stories.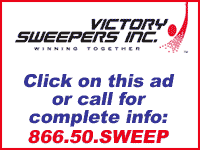 Attention to Detail and Old-Fashioned Service Key to Sweep-A-Lot Growth
Rick McCann retired as a senior detective in Augusta, Georgia. He transferred the level of professionalism that job required to the sweeping and maintenance company he formed. Read the story.

Get and Use References from Customers
References are an important part of getting new business. Our editor offers techniques that work better than others, as well as some pitfalls to avoid. Go to the story.

Are you in our Contractor Locator or Sweeping Products online resource areas?
We have a place for people to find a sweeping contractor in their local area, as well as those who provide products to the industry. Have you listed your company yet? Get listed in our contractor section.
Get listed in our sweeping products section.