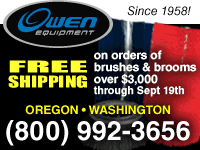 Creating Customer Service Agreements for In-House Fleet Management
Municipal fleet manager for Loveland, Colorado, offers rules of thumb for managing municipal fleets. Many ideas for making fleet management department accountable and productive. Read the story.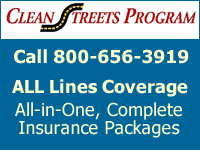 Street Sweeping in Mairena del Aljarafe, Spain
Jose A. Almarza tells us about the sweeping in the City of Mairena del Aljarafe, Spain, population 40,000. The City is located about 20Km from the larger, and more well known, City of Sevilla. Read the story.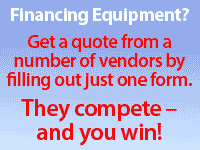 Progressive Sweeping's Success = Customer Response and Accurate Expense Tracking
Progressive's owner concentrates on sweeping and employs what may be the most advanced GPS system in the industry. Read the story.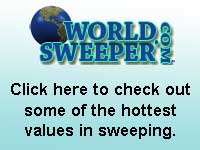 Can A 1% Gross Margin Increase Really Save You 2,000 Man-Hours?
Your ability to increase your gross margin by increasing income -- instead of focusing on reducing costs -- is substantial. Take a look.

Get Better Organized Through Building Company Systems
Even with the pressures of building a profitable company, you must build systems in order to ensure your employees don't to do things out of sequence or by the seat of their pants. Go to story.

Leading Your Workforce During an Economic Crisis
Ten steps you can take to bring confidence and increased stability to your workforce during times of economic crisis. Read the story.

The Editor's Notebook
You'll find the latest in industry news releases and more at our editor's blog. Go to Editor's Notebook.

The Editor's Overview
In this edition of our opinion page feature, WorldSweeper.com's editor, Ranger Kidwell-Ross, discusses his take on NAPSA's change of management and the recession's likely effect on power sweeping.
Read it.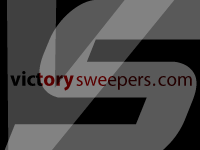 Vendor videos and more from APWA's 2008 Congress and Exposition
Series of brief video interviews with a variety of vendors at APWA 2008. Read the story.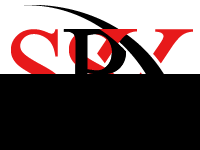 Washington, DC, Campaign Designed to Reduce Litter and Graffiti
This Washington, DC, initiative was backed up by a variety of multi-media programs designed to reduce both littering and graffiti. Go to story.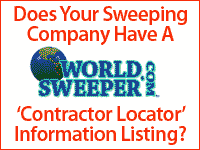 New Orleans' SDT Waste and Debris Services Takes Bull by the Horns
With ideas both new and different -- including spraying eucalyptus- and lemon-scented water in the French Quarter during Mardi Gras -- this 2005 startup has taken the city by storm. Read the story.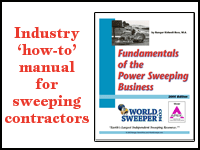 Delegation: How To Stop Those Annoying Employee Phone Calls and Have a More Productive Company
There are many business advantages to delegating like a goose instead of a buffalo. Hear how to increase delegation in your company - successfully - with this info from Ron Roberts. Read the story.

Internet Auctions: Less Hassle and Time Wasted, More Revenue
When it comes to getting more for used equipment, including surplus sweepers, Greg Berry knows what municipalities want and need. Read the story.

Have comments, story ideas, industry news, etc.?
We're interested in your ideas about what you'd like to read from us. Perhaps we should even be writing about you! Let us know.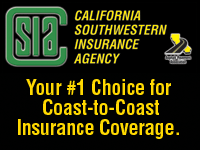 Increase Sales by Closing More Bids
Getting plenty of bidding opportunities but not closing enough contracts? Take the suggestions in this article to heart and you'll be well on your way to increasing your closing rate. Go to story.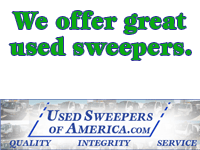 Deriving Reliable Pollutant Removal Rates for Municipal Street Sweeping and Storm Drain Cleanout Programs
Chesapeake Bay agencies quantify the pollutant reduction that can be achieved by street sweeping and storm drain cleanouts in their area. Go to story.
Tips for Transitioning a Sweeping Company From One Generation to Another
This seasoned national construction industry speaker has "been there, done that," and offers his blueprint for how the decisions should be made. Read the story.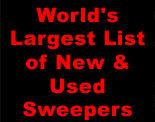 NAPSA Selects New Administrative Management Firm
The North American Power Sweeping Association has aligned itself with Association Headquarters, Inc., a 30-year-old professional association management company headquartered in Mt. Laurel, New Jersey. Take a look.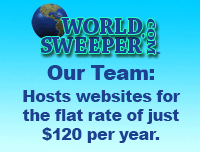 Wayne Enters Sweeping Industry With Purchase of Tennant Centurion
An interview with Kevin Watje, president of Wayne Engineering, on Wayne's purchase of the Tennant Centurion and what is planned for the company's future in the sweeping industry. Read the story.

Are you in our Contractor Locator or Sweeping Products online resource areas?
We have a place for people to find a sweeping contractor in their local area, as well as those who provide products to the industry. Have you listed your company yet? Get listed in our contractor section.
Get listed in our sweeping products section.