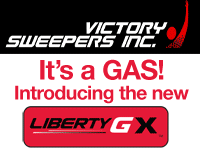 Elgin Sweeper Test Results Highlight Impact of Sweeping on Dust Control and Air Quality
Canada's Environmental Technology Verification (ETV) Program has verified the data from air quality performance tests for two Elgin Sweeper models - a Crosswind NX regenerative air street sweeper and a mechanical Waterless Eagle FW mechanical street sweeper. Read the story.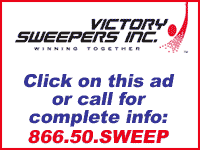 Getting Your Strategy On
With so many ways to build strategy and track progress in your company, there's no reason to delay. Read the story.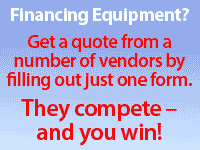 Sweeping Wauwatosa, Wisconsin
Bill Kappel, Public Works Director for Wauwatosa, Wisconsin, was one of APWA's Top Ten Public Works Officials for 2009. Our interview with him covers the current environmental challenges facing the city and the considerations about how to use sweeping to address them. Includes a 17-minute audio interview. Read the story.

Chamberlain Power Sweeping, Inc. is a Standout
Christy Schmidt, president of Chamberlain Power Sweeping, Inc. stands out in her willingness to be involved in the industry, as well as in her communication skills. Read the story.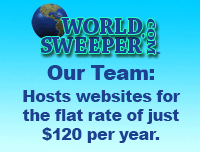 Chain Store Chapter 11 and Closure Updates
Updated list of chain and management closures now includes General Growth. Tell us if you have additions for the list. Read the story.
The Editor's Overview
In this edition of our opinion page feature, WorldSweeper.com's editor, Ranger Kidwell-Ross, discusses his take on NAPSA's change of management, the Elgin-sponsored sweeper test, and the recession's likely effect on power sweeping.
Read it.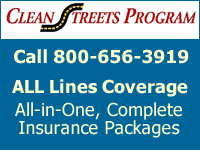 Sweeping Contractor Gets Involved in Local Volunteer Activities
The Town of Crawford holds an annual town cleanup day each year. This year a local sweeping company, East Coast Industrial Services, Inc., donated a sweeper and operator to the event. East Coast's owner, Jay Presutti, also pitched in to help for the day, along with his 12-year-old son, Neil. Read the story.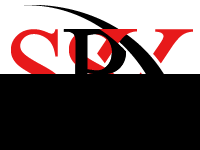 A Mid-year Progress Check ... Are You Halfway to Your Goals?
If your fiscal year is January through December, you are about half-way through the year. Even if your fiscal time period has different starting and ending points the year is technically just about half over. Read the story.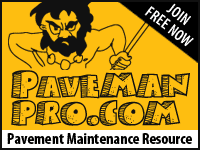 In a Recession, Put Everyone in Marketing
Are you facing falling customer orders? Slower renewals? Cancellations? Requests for ever-deeper discounts? Those are silly questions. Of course you are experiencing these recession symptoms. And you have probably cut budgets and jobs more than you like. Read the story.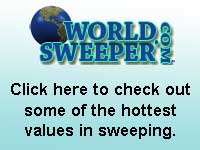 Three Rivers Power Sweep, Inc. is a Powerhouse in Pittsburgh
From all types of sweeping to cleanup of the largest events and much more, this company can handle it! Read the story.

Have comments, story ideas, industry news, etc.?
We're interested in your ideas about what you'd like to read from us. Perhaps we should even be writing about you! Let us know.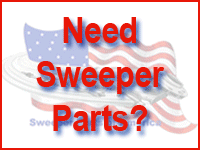 Seattle Pilot Study Quantifies Sweepers' Positive Effects on Water Quality
Like other coastal areas of the U.S., Puget Sound is facing an increasing level of degradation created by point and non-point source pollution. In the summer of 2006, Seattle Public Utilities began a one-year street sweeping study that determined that sweeping was effective as a front-line pollution prevention BMP. Results were released in mid-2009. Read the story.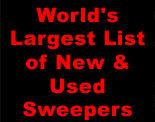 The First Sweepers; Some Early Sweeper Patent Drawings
A great place to start on your journey of viewing the history of street sweepers is looking at the drawings from some of the first-ever models. We offer a number of pre-1900 and turn-of-the-century drawings and patent information. Read the story.

Owner of Orlando's Blown Away, LLC Provides Insight Into Successful Business Modeling
Ron Barnett has grown his business from the ground up in the last decade. Barnett's extensive audio interview explores the 'bigger picture' for growing your sweeping company. Read the story.

NAPSA Mid-Year Update, 2009
Interview with Sarah Gazi, NAPSA's Executive Director, held in July 2009. In an approximately 9-minute audio interview, Gazi provides an overview of the latest association news as of that date. Go to the story.

Are you in our Contractor Locator or Sweeping Products online resource areas?
We have a place for people to find a sweeping contractor in their local area, as well as those who provide products to the industry. Have you listed your company yet? Get listed in our contractor section.
Get listed in our sweeping products section.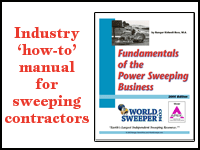 The Editor's Notebook
You'll find the latest in industry news releases and more at our editor's blog. Go to Editor's Notebook.