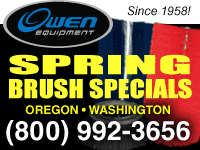 New Dragshoe Materials and Designs are Creating Longer Life at Lower Cost
When it comes to these necessary wear parts, today's sweeping professionals have choices to make. Read the story.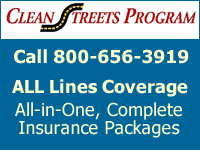 Indiana's Clean Sweep Lot Services, LLC, Provides Customer Satisfaction
Tim Toler saw an opportunity in the pavement cleaning business and took action. Read the story.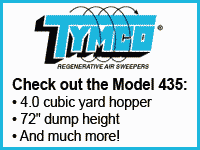 Victory's New Liberty Model and Liberator Refurbishment Sweeper Seek to Respond to Contractors Needs
New Liberty model and Liberator refurbishment sweeper seek to respond to contractors needs. Includes 20-minute audio with Mark Schwarze. Read the story.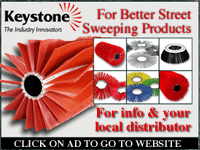 NES Celebrates 40 Years of Professional Sweeping
Joe Samuelian came to America from Syria in 1963 with dreams of running his own business and living the "American Dream." Today, 40 years later, the company he began has become one of the largest and most professional in the American sweeping industry. Read the story.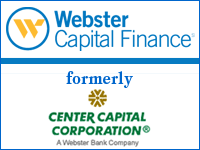 Chain Store Chapter 11 and Closure Updates
In the current business climate, it's more important than ever to keep tabs on your customers in terms of their financial status. Don't keep sweeping for free! Read the story.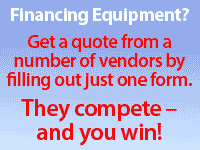 Central Sweeping, Inc. Offers Certified Services Throughout its Central Florida Marketplace
Florida's only NAPSA-Certified company offers over 40 years of experience. Read the story.

A Primer on the Move to Alternative Fuel Vehicles
Interview with Bill Haaker, an expert on the transformation of heavy equipment chassis vehicles, such as those used on street sweepers and catchbasin cleaners, to use alternative fuels such as CNG and LPG. Read the story.
The Editor's Overview
In this edition of our opinion page feature, WorldSweeper.com's editor, Ranger Kidwell-Ross, discusses his take on NAPSA's change of management, the Elgin-sponsored sweeper test, and the recession's likely effect on power sweeping.
Read it.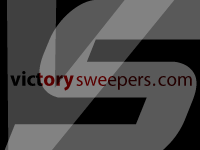 Parking Area Sweeping for Lead Abatement in Kentucky
The management team of Kentucky's BEJA Environmental educates its customers on sweeping's ability to combat storm water runoff pollution and help industrial facility clients meet EPA benchmarks. Read the story.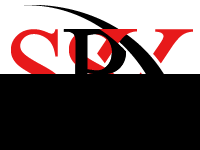 T.W. Hall Offers Over a Quarter-Century of Experience
Working for the University of Alaska in 1980, Dwan Hall saw an opportunity in the snow removal business so he bought a snowplow. Today, the combination sweeping and plowing business has assets worth over $1 million. Read the story.
Crews on Federal Highways Need Safety Vests
Safety vests must be worn by workers located on major collectors and above starting November 24, 2008. Read the story.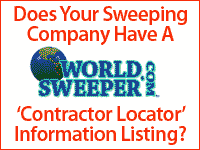 The Sweeping of Phoenix International Raceways
C and S Sweeping Services has learned that trade-outs can be great for your sweeper contracting business. Read the story.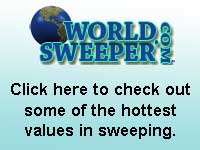 Your Unique Value Proposition - It's What Makes You Stand Out From the Crowd
Whether you sell to clients directly or you sell to general contractors, it is imperative that you understand the unique value you offer and communicate it clearly, concisely, and persuasively. You do so with a Unique Value Proposition (UVP). Read the story.

Have comments, story ideas, industry news, etc.?
We're interested in your ideas about what you'd like to read from us. Perhaps we should even be writing about you! Let us know.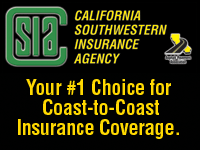 'Association Headquarters' Takes Over NAPSA Management
The NAPSA Board has transferred NAPSA management to a New Jersey-based professional management company named Association Headquarters, Inc. Read the story.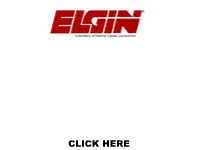 Sweeper Test Results Show Positive Impact on Reducing Storm Water Pollution
Elgin Sweeper has released results of a sweeper test performed by an independent group of storm water control experts, headed by Roger Sutherland, president of Pacific Water Resources, Inc. Results demonstrate a high efficiency for removing storm water pollutants. Read the story.
Safety Expert's Top Ten List to Ensure Job Safety
Each year there are thousands of injuries and triple digit numbers of fatal accidents involving machine and equipment operations. Here's a 'top ten' list of items designed to minimize their occurrance. Read the story.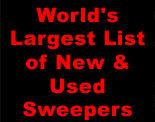 Systems that Control the Financial Health of Your Business
This article covers the financial control that is absolutely necessary to get and stay profitable. Read the story.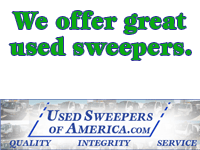 Elgin Sweeper Equipment Featured in 36th Anniversary Celebration of Clean Water Act
Elgin was part of the news conference to celebrate the 36th anniversary of the U.S. Clean Water Act. Read the story.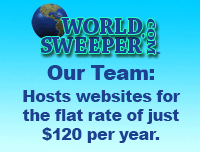 Are you in our Contractor Locator or Sweeping Products online resource areas?
We have a place for people to find a sweeping contractor in their local area, as well as those who provide products to the industry. Have you listed your company yet? Get listed in our contractor section.
Get listed in our sweeping products section.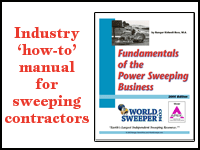 The Editor's Notebook
You'll find the latest in industry news releases and more at our s's blog. Go to Editor's Notebook.