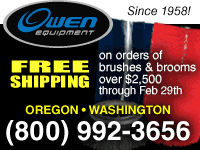 Evaluation of Street Sweeping as a Stormwater Quality Management Tool
The U.S. Geological Survey, in cooperation with the City of Madison and the Wisconsin Department of Natural Resources, evaluated three street-sweeper technologies in three residential basins in Madison, Wisconsin. Read the story.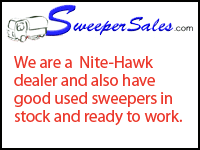 How a Property Manager Assesses a Sweeping Contractor
Massachusetts-based Laura Schmitt has been involved with property management for over 20 years, and currently manages a slate of properties for Equity One, Inc. You'll want to hear what Schmitt has to say about how she evaluates a prospective sweeping contractor. (Approx. 6-minute mp3 audio interview). Read/listen to the story.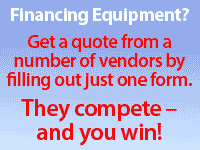 Using 1-800-SWEEPING Can Bring New Business
In this audio interview, which was taped at the National Pavement Exposition, Mike Musto discusses his concept and the increase in business that can occur for the contractors who sign up with his program. Read the story.

Customer And Employee Loyalty: How Do You Rate?
The average company loses half their customers in five years, half their employees in four. Here are some recommendations. Read the story.

Look More Professional With An Email Signature
If you communicate with others via email, a way to promote your business is to put your 'signature' onto your email. Here's how to do it.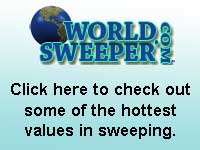 Make Your Crews Fix Their Own Interpersonal Conflicts
You've got a headache on your hands because two of your best employees can't get along. What should you do? Read the story.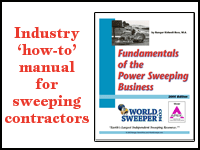 The Editor's Overview
In this edition of our opinion page feature, WorldSweeper.com's editor, Ranger Kidwell-Ross, discusses the stories from this issue and the impact they portend for the industry.
Read it.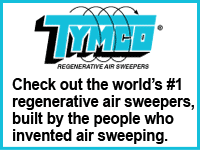 The Keys to Purchasing Sweeping Companies
Gale Holsman's tips for what process you should follow if you are considering purchase of a sweeping company, both as a start-up and purchasing a competitor's business. (two audio interviews) Go to story.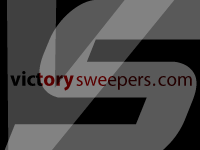 Ethics: Does Your Organization Have It?
As we enter a more socially responsible age of greater caring for others, this factor may count for more than you think. Read the story.

Entering the Information Age: The New Secret to Success is Attention Management
We are no longer in the Information Age. We've already passed through it! Welcome to the Attention Age. Read the story.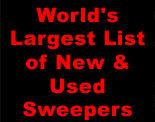 Immaculate Sweeping, LLC: Services to Fit the Name
Audio interview covers the company's experience with GPS, debris screening and the star-level service they offer for visiting 'property dignitaries.' Read/listen to the story.

Thinking of Selling? One Pros Top Ten Business Valuation Questions
Answers to some of the most frequent business valuation questions that clients have on the topic of their company's appraisal value. Read the story.

Have comments, story ideas, industry news, etc.?
We're interested in your ideas about what you'd like to read from us. Perhaps we should even be writing about you! Let us know.

Read the Latest in Sweeping at the Editor's Notebook
You'll find the latest in industry news releases and more at our editor's blog. Go to Editor's Notebook.

Mini Sweepers Finding Their Place in America
A fine snapshot of what the mini class of sweepers -- a relatively new class of sweepers to the U.S. -- can do. Go to story.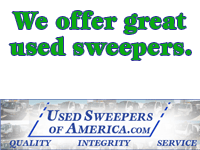 Introducing the WorldSweeper.com 'One Click' Equipment Financing Program
Fill out one form and have a variety of top lenders compete for your business. When lenders compete -- you win! Go to story.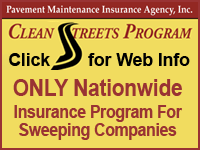 Cash Management Survey Shows Service Sector Down
The trade credit markets are now facing the same problems as the rest of the country's credit markets as more companies find it difficult to pay their bills due to insufficient cash flow. Read the story.

Addressing the Challenge of Finding Good Help
Here are some great tips on 'out of the box' thinking that will help you find good workers at every skill level. Take a look.

'State of the Industry' Message From our Editor
You should have already received our editor's reviews of WorldSweeper.com's 2007 accomplishments, as well as our plans for 2008. These were done for both contractors and municipality managers. If you didn't read them yet, here's your chance. Read the contractor message or the municipal-oriented message

Branding Your Company - Building Value Into Its Name
The term is familiar to us all: BRANDING. But what does it mean and, more importantly, why should you care? Read the story.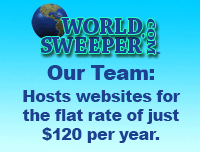 Are you in our Contractor Locator or Sweeping Products online resource areas?
We have a place for people to find a sweeping contractor in their local area, as well as those who provide products to the industry. Have you listed your company yet? Get listed in our contractor section.
Get listed in our sweeping products section.