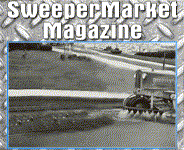 California's Portable Engine Permits May Someday Affect Us All
In the latest regulations to start in California, 35 different AQMD agencies get to decide the permit procedure they are following to permit -- or deny permits to -- sweeper engines of over 50hp.
Read the story.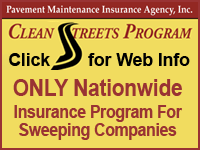 CVT Drives May Revolutionize Single-Engine Sweeping
VariDrive, Inc., has prototyped a continuously variable transmission (CVT) drive system that may provide the best power transfer system yet for single-engine sweepers. Read the story.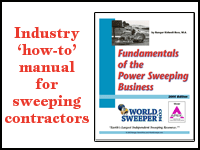 100 Sweeping Tips Now Online
With contracting veteran, Karl Stauty's, tip about the value in going to municipal street sweeper demos, WorldSweeper.com reaches the mark of 100 online sweeping tips.
Read Karl's Tip.

Read the Latest in Sweeping at the Editor's Notebook
You'll find the latest in industry news releases and more at our editor's blog. Go to Editor's Notebook.


Have comments, story ideas, industry news, etc.?
We're interested in your ideas about what you'd like to read from us. Perhaps we should even be writing about you!
Let us know.
The Editor's Overview
In the first edition of our new opinion page feature, WorldSweeper.com's editor, Ranger Kidwell-Ross, makes the case for organizing the sweeping industry so as to present a united front on industry issues. Read it.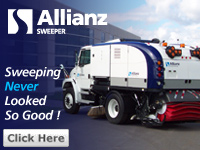 10 Ways to Reduce Workplace Stress
Contractors and municipal managers alike will benefit from these ways to help reduce turnover on your workforce and, at the same time, increase worker productivity.
Read the story.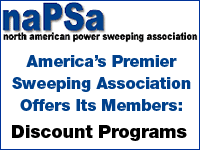 TYMCO Unveils New 500X High Dump Sweeper
We have a contractor review for you covering TYMCO's newest regenerative air sweeper model.
Read the story.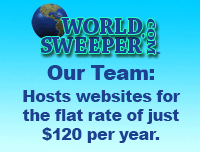 12 Ways to Get More Business
Here are some great tips for sweeping contractors who would like to increase their revenue in 2006. Read the story.

7 Tips for Better Business Cards
Your business card can be your most powerful advertising and marketing tool. Get your card into the hands of people who can do business with you and profit is sure to follow. Read the story.

The Latest Edition of Fundamentals of the Power Sweeping Business Now for Sale
Our editor has updated the 'bible' of how to run a contractor sweeping business, and it's on sale now. Read about the book.
Construction Sweeping Can Offer Higher Margins, Company Growth -- Or Big Losses
Construction sweeping can be a good niche market if you know what you're doing. Otherwise, it can be the road to ruin. We have two new articles on this topic in our new Construction Sweeping area. Read the stories.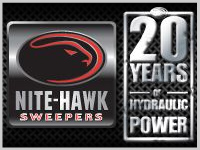 Street Sweeping Pluses and Pitfalls
In our parking lot sweeping area we've added a new section about what it takes to expand into street and highway sweeping. You'll learn from a host of experienced street sweeping contractors that this type of sweeping is not for the faint of heart. Go there.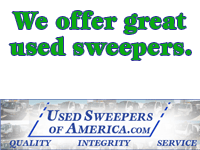 Bidding Parking Lot Sweeping as a Cost Per Gross Leaseable Area
On our Discussion Forum, a contractor related his ability to bid as a dollar cost per square foot of a center's Gross Leaseable Area. Will this work? You can help us all decide!
Go to Story.

Are you in our Contractor Locator or Sweeping Products online resource areas?
We have a place for people to find a sweeping contractor in their local area, as well as those who provide products to the industry. Have you listed your company yet?
Get listed in our contractor section.
Get listed in our sweeping products section.