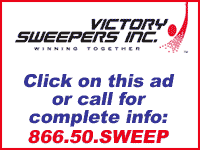 Roger Sutherland White Paper Details Most Recent Sweeping Test Results and Protocol
This white paper, which will be presented at StormCon 2009 in August, provides complete details about the recent sweeper testing done by Roger Sutherland on several Elgin sweeper models. Read the story.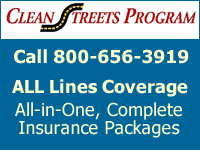 7 Guidelines For Good Newsletter Production
You cannot go rushing into newsletter printing without knowing about a few proper practices. Newsletters are not just simple press releases. They are basically shortened newspapers, and they deserve the same attention to detail and content. Read the story.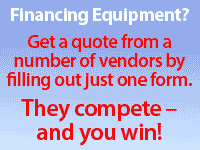 WorldSweeper.com's annual Award of Excellence in Power Sweeping
Our editor, Ranger Kidwell-Ross, presents WorldSweeper.com's annual Award of Excellence in Power Sweeping at the NPE's Sweepers' Roundtable. Read the story.

Saving Money on Fuel and Related Expenses
Our editor, Ranger Kidwell-Ross, taught a seminar on how to save money in your sweeper operation. Read the story.

Chain Store Chapter 11 and Closure Updates
Updated list of chain and management closures now includes General Growth. Tell us if you have additions for the list. Read the story.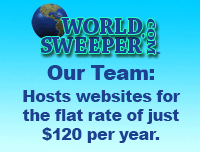 Business Sage has Answers to Tough Family Business Queries
When he's not teaching at the University of North Carolina at Chapel Hill, James Lea is a nationally-known family business speaker, author and advisor. Read the story.

Immigration-Related Audits: What Employers Need to Know
There are three potential "hot spots" for audits and investigations for the government related to the immigration and nationality laws. Here they, along with what you need to know to remain in compliance. Read the story.
The Editor's Overview
In this edition of our opinion page feature, WorldSweeper.com's editor, Ranger Kidwell-Ross, discusses his take on NAPSA's change of management, the Elgin-sponsored sweeper test, and the recession's likely effect on power sweeping.
Read it.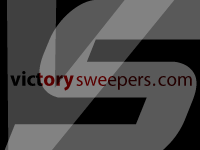 Hawaii's Kleen Sweeps Makes Its Mark in the Islands
When Shellee Marchado took over Kleen Sweeps, Inc. from her husband a decade ago, the company had one sweeper and one account. Read the story.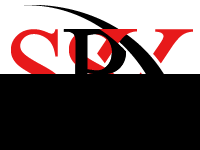 Don't Be Chicken Little
Guy Gruenberg, presenter at NPE 2009 of a seminar by the title 'Revving Up Your Sales Engine,' is one of America's top marketing 'gurus.' Read the story.

How to Win the "Legal Worker War" When Sweeping For Wal-Mart
Most people don't know that Wal-Mart, after their immigration scandals in 2001 and 2003, has led the country in enforcing sub-contractor compliance with requirements of the Immigration Reform and Control Act of 1986 ("IRCA"). This can mean strict compliance regulations and contractual agreements with sweeping subcontractors. Read the story.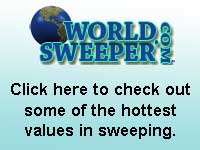 FMG Provides Whatever is Needed for Clients' Satisfaction
Jacob Rogers' Facility Maintenance Group, Inc. has a business model that includes most any service a property manager might like. Even if they don't perform the work needed, a phone call to Rogers' business will get it handled. Read the story.

Elgin Sweeper Announces Pelican Now Waterless
New waterless Pelican version offers year-round sweeping that has proven to significantly increase pick-up of fine particles over traditional, wet-dust control sweepers. Read the story.

Have comments, story ideas, industry news, etc.?
We're interested in your ideas about what you'd like to read from us. Perhaps we should even be writing about you! Let us know.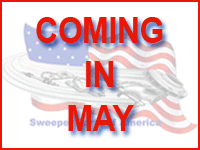 2009 "Best Practices" for Contract Sweepers
Carl Barton, incoming NAPSA president, moderates this participatory seminar at NPE. We offer the results of each of the 'break-out' sections at the roundtable, discussion-format seminar. Read the story.
Cost-effective Marketing Basics for Long-Term Success
Don Turner, presenter at NPE 2009 of a seminar by the same title, has a conversation with Ranger Kidwell-Ross, editor of WorldSweeper.com. Great info about how to keep marketing cost-effective in today's downturn economy. Read the story.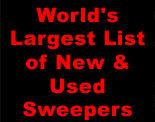 Business Operation Basics During an Economic Downturn
This article offers some great ideas about weathering an economic downturn. Read the story.

How to Assuage Irate Clients
At times it seems as though quality customer service is a thing of the past. Some companies just don't appear to care about keeping their clientele happy. If only they knew how damaging this is to their business. Read the story.

Mandated 2010 Emission Standards and Emerging Technologies for Sweeper Truck Chassis
Starting in 2010, virtually all trucks sold in the U.S. will have to meet new, much more stringent emissions' standards. The following is a layperson's explanation of the two potential technologies that currently are being used to meet the new standards. Read the story.

Are you in our Contractor Locator or Sweeping Products online resource areas?
We have a place for people to find a sweeping contractor in their local area, as well as those who provide products to the industry. Have you listed your company yet? Get listed in our contractor section.
Get listed in our sweeping products section.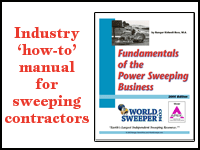 The Editor's Notebook
You'll find the latest in industry news releases and more at our editor's blog. Go to Editor's Notebook.