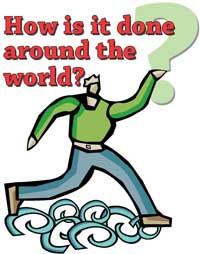 Mike Dyck, principal with California-based Masco Sweepers, traveled in Scandanavia and returned with some information and photos about the sweeping he saw while there.
Table of Contents
Sweeping From a Visitor's View in Scandanavia and Russia
As owner of a sweeper manufacturing company, when Masco Sweeper's Mike Dyck traveled he looked for -- what else -- sweepers! We invite you to read for yourself what he saw in his journeys, as well as to take a look at the photos of sweepers he saw while there. Read the story. or view the slideshow.