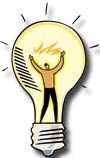 Correct Hook-up of Sweeper Water Meters
by Mark Carter, of Bill's Sweeping Service.

It's very important to follow the correct procedures for hooking and unhooking your water meters when you fill your sweepers with dust suppression water. By following the correct connection/disconnection procedures, your operators will be able fill their sweepers without wearing out the (expensive) valve in the fire hydrant, or causing a 'water hammer' in the system, which can break the pipes underground.

Here's the proper way to hook and unhook a water meter on a sweeper:
Put the meter on first
Connect the eddy valve (anti-surge valve)
Connect the hose
After making sure the eddy valve is closed, open the hydrant all the way
Open eddy valve to the appropriate pressure to fill the truck
When full, close the eddy valve
Close the hydrant
Remove all equipment from truck and hydrant
Click on this link to reach Mark via email.

Have a comment on this Tip or an idea that would be helpful to others in the industry? Please let us know what it is.