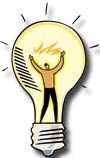 A Bulletproof Solution For Sweeper Seat Wear
From Stan Campbell, owner of Bayside Services, Bellingham, WA

While visiting an equipment dealer several years ago, I heard about a way to keep the seats on my sweepers looking like new. For $129, I had a seat cover made out of what's called 'ballistic material.' It's about the same stuff bulletproof vests are made out of.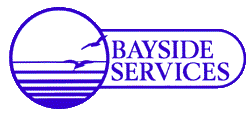 The end result is a good-looking, shiny black seat cover that is very comfortable to sit on. As you might imagine, since the material is designed so bullets won't penetrate it, the fabric is also extremely durable. You can spill virtually anything on it, and it wipes right up. I put one on my Schwarze S348-I when I first got it more than a year ago, and the cover still looks great.
The best part of the investment, however, will come when I get ready to sell the sweeper on the used market. Then I'll pull off the seat covering, and the factory original seat will add much more than my $129 investment to the worth of the used sweeper.
Our thanks to Stan for his Tip. Have an idea that would be helpful to others in the industry? Please let us know what it is.