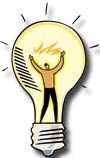 Stop Slips With Rubber Mats
This Tip was sent by Tim Skinner, of Best Sweeping Specialists:
I often find it necessary, during the course of my duties, to climb up on the auxiliary engine area. Some examples are when I clean the top of the cab, when adding oil to the auxiliary engine, cleaning the screens and servicing the auxiliary engine air filters.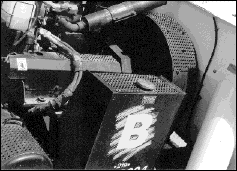 When doing this, I often also have on wet or muddy shoes. I slipped more than once before I finally decided to do something about it. I picked up some textured rubber squares at a garage sale for $.25 a square, and then bought some contact cement for approximately $4. For a total of less than $5 and about an hour of my time, I have rubberized any and all areas where I need to step. These areas include the side broom area, fuel tank, water tank, shaft cover and blower housing cover. I have not slipped since.
Editor's Note: Even if you can't find what you need at a garage sale, the price is certainly right for carrying out this tip. Another advantage to putting slipstop mats on surfaces where you can step when you need to is that you will be much less tempted to step onto areas that should not bear your weight.
Have an idea that would be helpful to others in the industry? Please let us know what it is.