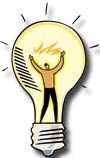 Can't Sweep It? - Make It A Profit Center!
Contributed by Denver McClellan of Rue-Vac, Inc.:

Our company is based in a major metropolitan area, and one of the things which crops up continually is that people drop off furniture, appliances and an assortment of other items behind our clients' stores. A sweeper can't be expected to clean these up, of course, and I know that some of our competitors just leave them without even telling the client.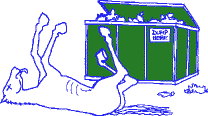 We not only notify our customers when this happens, but have even made a small profit center out of the problem. When one of our drivers spots this type of litter, we first contact the mall manager to let them know it's there. Some have employees who can handle it and that's the end of it for us, although the client is always appreciative of the extra level of service.
If a manager would prefer not to deal with the cleanup themselves, we also offer removal service. It was no problem to for us to find a retired person with a pickup truck who is more than happy to remove this type of trash on short notice. We charge for his hourly time and the dump fee, and add some on for administration and billing. It's not a lot of money, but as the saying goes, 'every litter bit helps!'
Have an idea that would be helpful to others in the industry? Please let us know what it is.