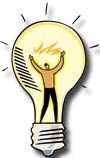 Low Cost Fix For Broken Hoses
Contributed by April Van Wie of Klean-Rite Services:

This Tip will fix ripped hoses and extend the life of those hoses by doing your own repair. Take the ripped hose and separate it into two pieces. Then punch holes which are approximately 1" apart and 1" from the cut edges. These holes should go along the top of both hose halves.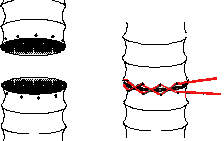 Using electrical or other sturdy wire, sew or lace the two pieces of hose together, and then tie the lacing off. The place where you have sewed them can then be covered with duct tape and/or, to better hide the repair, electrical tape. This repair is easy and very durable. It works on all sizes of hose.
Editor's Note: Auto parts stores also sell a wide black vinyl repair tape that works well in this application.
Have an idea that would be helpful to others in the industry? Please let us know what it is.