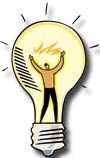 Gauge Shows Water Level
Contributed by Stan Campbell of Bayside Services:

A modification that I think is a very valuable addition to a sweeper is to attach a clear plastic hose to the side of the water system tank. It's as easy as brazing a fitting onto both the top and bottom of the tank's side, and then hooking the clear hose up in between.

I can now see my water level at a glance, and that is very helpful information. I seldom run out of water in mid-job anymore, and I'm usually able to schedule my filling at the same time as lunch or some other needed break.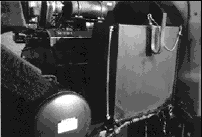 While I have the torch out I also attach a ring onto the other side of the tank, then rig a line from it to my water cap. Lost caps are now a thing of the past.
Have an idea that would be helpful to others in the industry? Please let us know what it is.