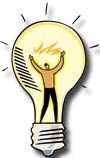 Build Client Base Through Referrals
Contributed by Steve Lieurance of C & C Maintenance:

When we need to add accounts to a particular geographical area to round out a route, the first place I go is to my existing customers in the area. I ask them to recommend any of their nearby business associates who might benefit from our sweeping services.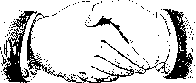 Although quite often this alone would elicit a name or two, what really helps is how I make my offer: I tell them that for every referral they provide, who then ends up our customer, I will reward them with an absolutely free sweep. The offer gets clients to really thinking, and it's not unusual to have someone call me back with a lead several days, or even a week or so later.
Then, when I receive one of these referrals, I ask for as much information about the prospect as possible. For one, I want to know what they have already told the person. These details can be of great help to me in my presentation. If they haven't called them already, I request that they give the prospects a call to let them know I'll be contacting them.
This is a great way to fill out an existing route. Also, by offering the free sweep, my current customer has an incentive to help me and knows that I appreciate it when he does. Best of all, prospects are often pre-sold by the time I get there!
Editor's Note: This fine idea can even be expanded throughout your entire customer base. You might consider making up a referral card to include periodically along with your invoice. Use it to outline your free sweep referral program and encourage your existing clients to fill it out and return it when they make their payment.
Have an idea that would be helpful to others in the industry? Please let us know what it is.