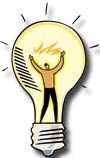 Warm Up Hydraulics In Cold Weather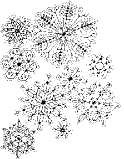 Contributed by the Schwarze industries Engineering Department:

In cold weather the hydraulics of your sweeper are going to take substantially longer to reach normal operating temperature. The largest impact is seen in the speed of broom rotation. We suggest that you start your sweeping on the open areas of your first lot, and save the curb lines for last. This will give the hydraulic system a chance to warm up before the broom is needed.

Don't forget that in sustained sub-freezing weather your hydraulic fluid should be changed a lighter formula. For a number of sweeper models, this means to 10 wt. instead of the 20 wt. which was factory installed. Of course, when the weather warms back up you'll need to go back to the thicker 20 wt. fluid. If you have any questions about whether or not to change to the lighter fluid, be sure to contact your sweeper manufacturer.

Have an idea that would be helpful to others in the industry? Please let us know what it is.