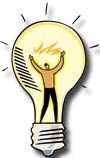 Stop Sandblasting Your Hopper Interior
Contributed by Dean Davis of Dean's Sweeper Service.

I've been sweeping for going on four years, and have a tip that might prove useful to some other contractors. Here in Oklahoma I pick up a lot of sand in the normal course of business. This fact, coupled with the suction of the sweeper, caused a hole to actually start getting eaten into the top of my hopper!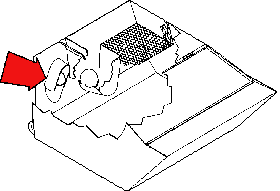 What I did to solve the problem was to take an old piece of curtain flap and put it over the hole where the intake comes in. It deflects the sand and keeps it low. This stops it from hitting the top so the wear there is halted, and it also distributes the load more uniformly and makes it compact better.
Have an idea that would be helpful to others in the industry? Please let us know what it is.