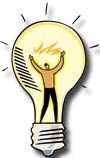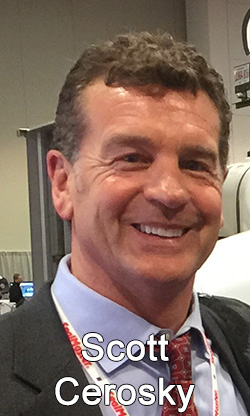 Mitigating Chance of Hopper Fires
At the 2017 National Pavement Exposition, Scott Cerosky allowed us to film this brief video so he could alert sweeping contractors and municipalities who might handle tailgate-type parties of the danger of collecting still-hot charcoal briquets into a sweeper's hopper.
As one of the largest insurers in the American pavement maintenance marketplace, the Crum & Forster insurance organization has seen its share of the type of accidents that sweeping contractors can get into. The brief video linked below explains one that many sweeper operators probably don't consider: When hot briquet coals are swept up by a power sweeper, they can become lodged and start a fire in the hopper area.
If you can't view the embedded video below, use this link to the explanatory video that Cerosky did.

For more information about the insurance solutions offered by the Crum & Forster insurance organization, you may visit the company's website at www.cfins.com/. By the way, as an actual insurer, the Crum & Forster organization is glad to insure you via your current agent. Feel free to have them contact the company directly. Scott Cerosky may be reached by calling (914) 714-0787 or sending email to scott.cerosky@cfins.com.
Have an idea that would be helpful to others in the industry? Please let us know what it is.