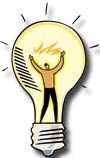 Employee Mix When Safety is a Concern
Michael Nawa, owner of Custom Maintenance Services and an Advisory Board Member of the World Sweeping Association, offers this tip when stops on your parking lot sweeping route are dangerous.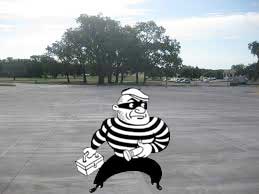 Sweeping contractors are divided over whether to operate their night, parking lot sweeping, routes with one employee or two. For some routes, where not a lot of backpack blowing is needed and/or not many garbage bag liners need to be replaced, using one employee as both sweeper operator and backpack blower operator is often the most cost-effective way to go.
However, goes the argument on the other side, why leave an expensive sweeper sitting on the parking lot while the operator is out backpack blowing and changing out garbage bags? Not only is it more efficient to have two employees on the job, they say, but it is safer.
As Michael Nawa points out, this latter argument fails in truly dangerous working spaces. "If you are working in an area where employee safety is a concern," says Nawa, "then the two employees must stay in visual contact with each other in any event. When that happens, you can run into situations where the sweeper has to idle alongside the backpack blower operator as they blow off the sidewalk or other areas, which is simply a waste of time – and money.
"What we have learned to do in those situations is to run one employee on the sweeper and s/he does all the work that can be done by machine. Then, the next morning when safety is not an issue, we have a daytime employee sweep off the sidewalk with a broom and dust pan. Clients like this because we are visible to morning shoppers, showing that the center takes pride in cleanliness.
"Because our employee is on the ground during daytime hours with shoppers in the area, safety concerns are mimized. We have found this to be a less expensive option that is well received by our customers."
Have an idea that would be helpful to others in the industry? Please let us know what it is.