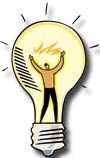 Put Conspicuity Tape, ID, on Your Backpack Blowers
Mark Werner, owner of Sweep-Rite sweeping company, offers this tip to keep your backpack blowers visible at night.
As you can see in the accompanying photo, Mark Werner recommends using 'DOT tape,' and night visible paint on your backpack blowers.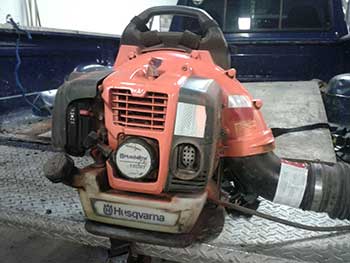 "We do everything we can think of to increase the nighttime visibility of our operators, and that includes the operator of our backpack blowers. Although the photo doesn't show what happens at night, the conspicuity tape really shines out at night. The tape and night reflective paint really makes our operator very visible in vehicle headlights. In addition, if the blower is laid down somewhere in the bushes, a flashlight beam makes it easy to spot.
"It's also a good idea to fasten a business card onto the blowers just in case one gets left on a jobsite. That way, whoever finds it at least has an opportunity to be a good samaritan and get it back to you."
Have an idea that would be helpful to others in the industry? Please let us know what it is.