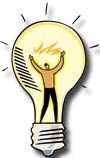 Use the 'Billboard Area' on Your Sweepers!
Company president says promoting his company via signage on his sweepers and other vehicles is best advertising possible.
Submitted by David Ross, president of Millennium Maintenance And Power Sweeping:

Want more calls per dollar spent on advertising? Then put easy-to-read reflective signage onto all your rolling stock. It's the best money you can spend for getting referral calls. There are also some other advantages.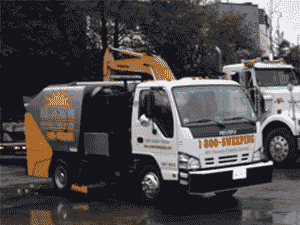 Remember there are a lot of guys that don't want you to know who they are. Most of them have no disposal costs because they dump their unmarked sweeper truck into any unlocked dumpster they can find. Then the property manger gets a call from the tenant saying they saw a sweeper dumping into their dumpster. Of course, it's assumed the debris came from the sweeper servicing the property.
For us, when that happens there is no trouble in setting the tenant and property manager straight. I just ask "Was the Millennium logo on the sweeper?" Then I email a picture of the truck. As may be seen by the photos to the right, there is no mistaking any of our Millennium rolling stock, from sweepers to pickup trucks.
Our prominent signage shows we're proud of the service we provide and want everyone to know about it. That is something that will inspire confidence in a prospect for services, too.
As you can see, with night reflective decals there's no question our sweeper signage also provides an additional measure of safety. Especially with the chances of there being impaired drivers out on the roads at night, to me that's another big advantage of having good signage.
The way we put signage on our trucks is also a wonderful advertising avenue for us. I would have to say 30% or even more of my new business comes from someone calling in and saying "I SEEN YOUR TRUCK."
The other 65% comes from internet searches and look-ups like from our WorldSweeper.com Contractor Locator program, which provides us with an average of over 100 prospect views and about 9 website visits per month. By contrast, I'd estimate that only about 5% or fewer of our inquiries today come from print ads.
If you're proud of your company and the professional way you run it, why wouldn't you want everyone to know about it?! I'm very proud of our company and the Millennium Team. What better way to make sure everyone knows about Millennium, the services we provide and the scope of our service area?
Have an idea that would be helpful to others in the industry? Please let us know what it is.