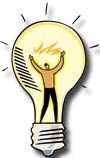 Use Your Cell Phone to Keep Track of Customers' Needs
Cell phone technology provides a handy way to document requests and to photograph areas needing work.
From Dale McCaskill, principal of Southco Sweeping and Maintenance:
At NPE 2008, Dale McCaskill mentioned how he uses his cell phone's 'memo' feature as a way to document work needed at customer locations. In addition, the photo feature of the phone allows for a photo documentary of the needed work in order to better transmit the work scope to his employees. Plus, use of before and after photos shows the quality of the work done.
Hear what McCaskill does for yourself with this brief, under two-minute audio file where he tells all about it.
Have an idea that would be helpful to others in the industry? Please let us know what it is.