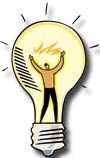 Keeping Tabs on Your Sweeper Operators
From Dale McCaskill, owner of Southco Sweeping and Maintenance:
When you're out checking on the job done by your sweeper operator and you find they haven't picked it all up, do you know how to take your results to the next level so you can find out how long that's been the case?
Look around for any scraps of paper you can find on the lot(s) that are supposed to be getting swept thoroughly. It won't be long until you find one or more receipts. By checking the dates, you can quickly and accurately determine how long the paper has been on the lot.
Have an idea that would be helpful to others in the industry? Please let us know what it is.