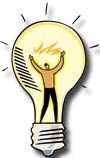 Maintain Ongoing Client Contact
Kathleen Williams, of M and S Sweeper Service, sent in this idea:

Periodically we like to check on our customers to make sure they are continuing to be pleased with our service. I prefer writing them a letter, in which I include:
The days of the week we currently sweep their properties.
A request for them to tell me any comments or suggestions they have about the service we provide.
An inquiry about whether they have any other properties we might bid.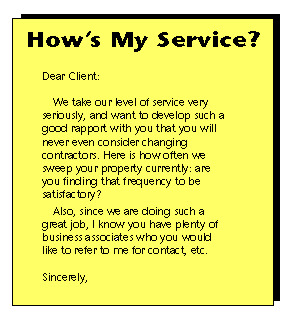 Our clients appreciate the follow-up, we learn of any problems before they become serious, and it generates more accounts for us.
Editor's Note: Don't forget to ask for referrals from your clients. The best time to do this is when you are checking with them to make certain they are happy with your service. When they say that they are, there is no better time to see if they have business associates who might also benefit from your service.
Have an idea that would be helpful to others in the industry? Please let us know what it is.