Switching Your Vehicle Fleet to Biodiesel
Considering a switch to biodiesel? Hear about the experience of two Pacific NW agencies when they implemented biodiesel as a fleet fuel.

by Don Holmes, Sustainability Coordinator,
Portland (Oregon) Water Bureau
Editor's Note: In the fall of 2007, when this interview was conducted as a part of our APWA 2007 coverage, the availability and use of biodiesel as a fuel for sweepers was just starting to take hold.
WorldSweeper.com's audio interview with Don Holmes, of the Portland Water Bureau, (PWB) discusses the experience his agency and the City of Portland, Oregon, had with switching their municipal vehicle fleets to almost pure (up to B99) biodiesel operation.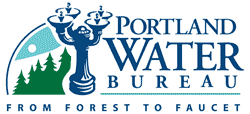 Although clearly successful, the switch did involve a number of items to consider, as compared to the previous operation of the fleets on petroleum-based diesel. Holmes covers these, providing the information needed for other agencies or sweeping contractors who are considering the use of biodiesel in their sweeper (and other) fleets.
In the 14-minute (approx. 14mb) .mp3 audio interview, Holmes outlines the experience of PWB with switching its entire fleet to biodiesel, an initiative that was so successful that the City of Portland, Oregon, ended up following suit.


The editor of WorldSweeper.com, Ranger Kidwell-Ross, has also written a book entitled 'The Rise of Biodiesel.' In its 90+ pages, 'The Rise of Biodiesel' provides an overview of the current state of biodiesel use and production around the U.S. and the world.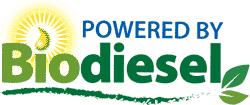 Don Holmes is Sustainability Coordinator for Portland Water Bureau. He may be reached via calling 503-823-4724.