Ray Confer and Michigan's C&J Parking Lot Sweeping, Inc. Receive Award of Excellence in Power Sweeping for 2011
THE AWARDS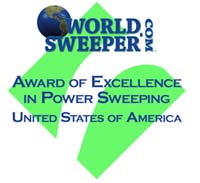 In 1995 the founder of American Sweeper magazine, our editor Ranger Kidwell-Ross, began the tradition of recognizing outstanding individuals in the sweeping industry with an honor called the Award of Excellence in Power Sweeping.
The award qualifications, which include more than just success in the sweeping industry, encompass time devoted to building professionalism in the industry and in assisting others involved in sweeping. As editor of WorldSweeper.com, he has continued the yearly tradition of honoring with this Award a person or organization that has made a difference in the power sweeping industry.
Below is the information about the 2011 recipient of this special Award.

Award of Excellence in Power Sweeping
Winner for 2011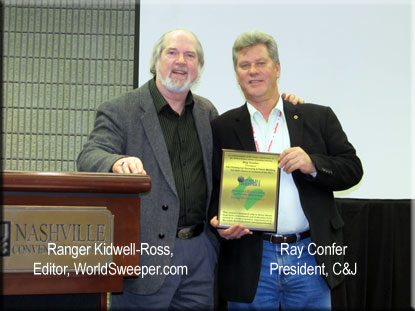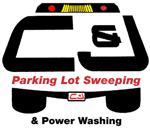 At the National Pavement Exposition held in February 2011 the WorldSweeper.com Award of Excellence in Power Sweeping was awarded to Michigan-based Ray Confer, President of C&J Parking Lot Sweeping, Inc.
For more information about the company and why Confer and his company were chosen, take a look at the PDF press release of the Award.
To learn more about Ray Confer's history and his efforts on behalf of the sweeping industry, you are invited to check out our feature story on the company, which was the result of an interview with Ray Confer – along with his VP of Operations, Rod Moore – prior to them knowing they would receive this Award.
The company's website is located at www.cjsweep.com.

Click on the YouTube-hosted video, below, to view the presentation.

If you have questions or comments about this interview, please, let us know and we can add it in as an addendum to this article.