Work Zone Safety Practice Information Every Sweeping Organization Should Implement
Most would agree that nothing on a jobsite should receive a higher priority than safety. However, a lot of effort is required to keep the information and emphasis on this topic current and foremost on the minds of your employees.

The following is an overview on the most pressing issues and current safety best management practices. Read the overview about what safety expert, John Meola, has to say on this topic. For the details, listen to the 34-minute audio he provided to WorldSweeper's editor. Most importantly, implement the best practice ideas Meola provides!
John J. Meola, CSP, ARM, is Safety Manager for Transportation Infrastructure, Transfield Services Group.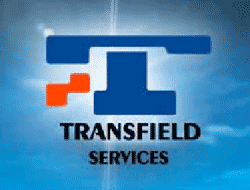 As Safety Manager for Transportation Infrastructure for the Transfield Services Group, John Meola's job is to make sure his company does everything possible to keep its jobsites safe for workers and others at all times. The following information was part of Meola's APWA 2010 seminar presentation.
Every business that involves a workforce that enters traffic areas needs to have a 'template safety training program,' one that you do on a consistent basis at a regularly scheduled time. In it, you want to address both regulatory and technical elements, including such items as traffic control techniques, equipment operation and any other areas your employees need to produce good decisionmaking.
In your safety program, be sure to include non-required but relevant training, such as slip and fall prevention, ergonomics, seasonal factors, etc. Find ways to make the training informative, relevant, engaging. One way to do so is to invite outside speakers. Always recognize training completed by an employee with both a certificate and a wallet card.
An important aspect of any safety program is an emphasis on defensive driving. A good safety program will teach and reinforce basic and intermediate defensive driving skills. Basics are seat belt use and running with lights on in the daytime, but it should also include fleet management practices, route planning, and intersection safety awareness as examples.
Work Zone Safety – Technical Standards
The following are the technical organizations and the information and/or standards that are most involved in work zone safety improvement:
NIOSH – Internal Work Zone Traffic Control Plans; Blind Side Backing
ANSI A10.47 – Highway Work Zone Safety
OSHA 10 Hour – Highway Work Zone Course
TAMU – www.workzonesafety.org – this is the single most informative work zone safety site on the internet; be sure to bookmark it in your browser!
US DOT MUTCD, State Traffic Control Plans
---
The best site on safety on the internet is workzonesafety.org. At the site you will see references for about any operation that might get done, including power sweeping.
---
Plan now for what your team needs to get done when there is an incident. Perhaps foremost: Get someone upstream quickly to give warning. Until then, the chance for a serious secondary incident is very high. For major incidents you must have: organization, command, control, support. Here are some action items to consider and/or have available: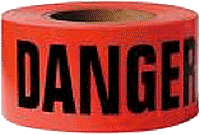 Use cell phones and other communication for alerts
Implement signage, cones flares, etc. immediately
First Responder safety is an emerging issue
Motorist safety when approaching incidents – deploy Accident Ahead signage immediately
Congestion management
OH Message Boards – critical information, real time
AM Radio advisories
Traffic reporters, internet & wireless alert messages (more distracted driving!)
Work Zone Safety – Risk Management
Conduct a 'job hazard analysis,' which is a step-by-step breakdown of 'who does what where.' This is done on paper, in the office, to cover every topic for the jobsite. If there is a change later on, be sure to add that into the job hazard analysis. Figure out what your default procedures are, including identifying your major risks. Traffic control planning; getting to hydrants; installing meters onto hydrants; whatever else might enter in to your specific situation.
Work Zone Safety – High Visibility Apparel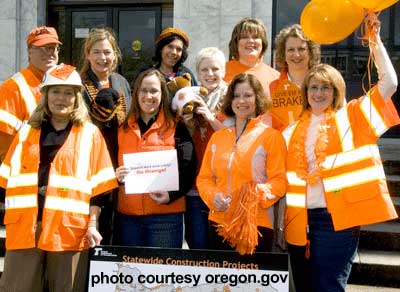 It is most important that protective devices are worn by ALL personnel when on the jobsite and outside the vehicle. The four most dangerous words you never want to hear are: "I never saw them."
Make sure each employee has a minimum of a Class 2 safety garment on their upper body by day; Class 3 or Class E upper body at night. If you buy from a catalog, make sure all safety gear is ANSI-rated.
HVA will fade over time. Keep it clean & replace when brightness fades. Talk to your vendors and get on a list to receive notification if new products are introduced that increase visibility.
Work Zone Safety – Night and Weekend Work
Employee fatigue is always a factor with night work, even if that's a normal shift for your personnel. This becomes especially so if dehydration becomes a factor. Meola suggest that the company even make a recommendation policy on diet. Eating junk food puts a different load on the body than do salads and healthy food.

Saturdays, especially night into Sunday morning, is the most dangerous time. If you can avoid traffic on Saturday nights then do so. Consider any seasonal factors that change the jobsite, as well.

In this approximately information-packed 34-minute synopsis of his APWA 2010 presentation, John Meola provides a wide variety of information that emphasizes work zone safety procedures and practices. In addition, Meola provided his speaker's notes on the topic in Powerpoint and PDF format. I suggest you download one or the other to view while listening to the audio interview.

Note: To play the interview, click this link or on the small triangle inside the circle you see to the left. If you have any trouble accessing this audio, please let us know.

John J. Meola, CSP, ARM, is Safety Manager for Transportation Infrastructure, Transfield Services Group. John may be reached by calling (804) 261-8036. His email address meolaj@transfieldservices.com.