---

Celebrating Excellence in All Ethnicities and Colorations
by Ranger Kidwell-Ross, editor
WorldSweeper.com

Although the sweeping industry is not particularly known for having a large percentage of owners and managers who are people of color and/or of other ethnicities besides caucasian, over the 30+ years I've been involved I'm glad to say I've found it to be generally inclusive of all manner of individuals.
In recognition of Black History Month, I chose this issue to showcase the life of Mack Robinson, lesser known brother of the famous Jackie. As a Black man, he wasn't treated well 'back in the day,' a status that is, fortunately, better today, a trend that I hope continues and strengthens in the future.
The winners of this year's PAVEMENT magazine's Contractor of the Year and Alan Curtis Industry Service Award couldn't be more deserving and we're glad to showcase their information in this issue. As the first person or organization from the sweeping industry to be chosen for the latter honor, I know full well the importance of this recognition.
And, for the record, I would put the innovation of regenerative air sweeping technology by B.W. Young ahead of my own accomplishments while working to advance the industry over these past three decades.
Due to the ongoing pandemic I have decided not to attend the National Pavement Expo this year, since I'd have to traverse six airports, and flights, going to and coming back from Charlotte from my Pacific NW area. I believe this is only my second 'miss' in about the last 25 years, the other being when I was snowed in and couldn't get to the airport some years ago.
However, I am fortunate to have a great surrogate, Michael Nawa, who will be providing our followers with NPE updates on a planned, daily basis. You'll want to watch for those in our March newsletter issue as well as, potentially, on WorldSweeper's Facebook page in somewhat real time.
We also have planned for coverage of several of the seminars taking place. In addition, I've notified the major manufacturers and suppliers that we'll be glad to provide links to any videos they shoot of their product areas from the NPE show floor. I hope a number will follow through with doing so.
As always, if you have any news of potential interest to the power sweeping community, please let us know. Between this publication, the WorldSweeper.com website, and the World Sweeping Association, we'll be sure to get the information passed along to interested readers.
Good Sweeping,



Editor, WorldSweeper.com
Executive Director, World Sweeping Association
Member, PAVEMENT Hall of Fame
PS If you're a contractor I urge you to check out the many benefits of membership in the World Sweeping Association. Also, if you haven't 'liked' our WorldSweeper Facebook page, what are you waiting for? That's where we offer a variety of industry previews and updates on an ongoing basis.

---
February Newsletter Contents
(Scroll down to read stories or click on links below.)
---

PAVEMENT Magazine Names Millennium Maintenance and Power Sweeping '2022 Sweeper of the Year'
After years of working in waste management and some other areas, David Ross researched the sweeping industry and decided to enter the business. He purchased his first sweeper in 2000. As many startup contractors do, at first Ross personally performed the sweeping services for his customers at night. By day, he was the company's salesperson.
Accelerated growth soon helped him decide to branch out from a parking lot sweeping company into a construction and municipal sweeping contractor. Later, MMPS diversified further into exterior and interior facility maintenance. More recently, MMPS started a waste division that includes roll-off work. In addition to overseeing MMPS' operations, since the World Sweeping Association's inception Ross has a been a member of the organization's Advisory Board and an altogether enthusiastic supporter of WSA.
Check out the link to hear more about David Ross and the award-winning success he's developed at MMPS.
Read about David Ross and MMPS.
---
2022 Alan Curtis Industry Service Award Goes to Founder of TYMCO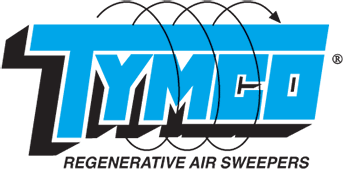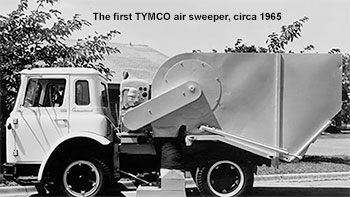 The founder of TYMCO, B.W. Young, has been named recipient of the 2022 Alan Curtis Industry Service Award for envisioning multiple applications for the regenerative air sweeper as well as the positive environmental effects the equipment would have – and continues to have – on the power sweeping industry.
A self-educated road contractor, Mr. Young developed many pieces of equipment for the road building industry. His patented regenerative air street sweeper was developed in response to the demands of one of his earlier inventions – which the industry now knows as 'slurry seal.' The TYMCO regenerative air sweeper quickly set a new standard for sweepers as the best method for cleaning roads, parking lots and runways.
Check out the fascinating story.
---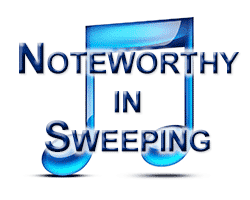 Mack Robinson: Black Man, World Class Sprinter, Street Sweeper
Matthew "Mack" Robinson was a world class sprinter who was on the 1936 U.S. Olympic team, an event held in Berlin, Germany. One of Mack's three siblings was the famed Jackie Robinson.
Despite his accomplishments, which included bringing home an Olympic silver medal, when he applied for work with the City of Pasadena he was given a pushcart and a broom and began his job working as a street sweeper on the night shift. On cold nights he wore his Olympic jacket much, history reports, to the irritation of many local residents. Later in life, Mack became an advocate against street crime in jobs with various organizations and in volunteer work.
Take a look at our info on Mack Robinson.
---
Maximizing Night Shift Sweeper Operator Safety

On February 11th a parking area sweeper operator working at a Lowe's facility in Houston, Texas, was shot and killed in an absolutely senseless crime. According to video evidence, he was accosted by two men who drove up in an SUV while he was out taking care of some debris too large for his sweeper to pick up. One went over and got into the cab of his sweeper and the other went to him. The operator apparently put up resistance to the latter, at which point the other man pulled out a gun and shot him.
We contacted John Meola, the nationally-recognized safety expert who provides World Sweeping Association members with a monthly Safety First! set of safety topics, and asked him what mitigation he suggested for situations where drivers are working in urban areas at night, in isolated spots, etc. Check out the link for his very thorough response. I encourage all readers who are involved in night shift sweeping to both read and act upon Meola's sensible recommendations.
Check out the advice Meola suggested as ways to improve safety.
---
Getting Total Recovery in Not-At-Fault Accidents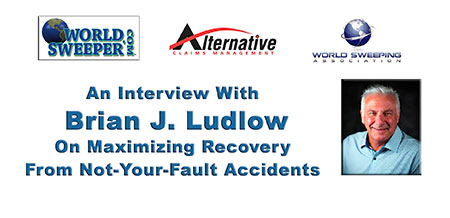 When your vehicles get hit by a third party, their insurance is liable not only for the physical damage, but also for your Loss of Revenue (LOR) and/or Loss of Use (LOU) while your unit is being repaired. Brian Ludlow, of Alternative Claims Management, provides this 40-minute Zoom-based seminar on the topic, co-sponsored by World Sweeping Association. There is also a companion article.
Many fleet owners and managers do not know the above categories of recovery are available, have great difficulty recovering, or are otherwise not able to recover what they are equitably entitled to. This article will help you understand the who, what, why and when of the actions you should take when in a not-your-fault accident. It also includes a PDF link to a handy accident checklist that should go into every vehicle, so the driver can use it as a reference in the event they get into an accident.
---