To read this WorldSweeper Newsletter in your web browser, click here.
---
'Celebrating' Distracted Driving Awareness Month
by Ranger Kidwell-Ross, editor
WorldSweeper.com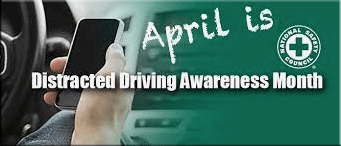 It's impossible to overstate the havoc caused by distracted driving. The statistics go on and on...
Distracted driving is involved in one in every four crashes; it causes an average of eight deaths per day; statistics show that drivers on hands-free and handheld devices can fail to see 50% of their surroundings.
There is little doubt that cell phone use tops the list these days. As someone who has been involved in sweeper-related lawsuits as an expert witness, I can tell you with certainty that in the event of a serious accident the cell phone records of all drivers will be accessed, via subpoena if necessary. If the record shows the sweeper operator was accessing his/her phone at the time of the accident, the information is bound to be a turning point in the litigation procedure.
However, cell phone use is just the tip of the iceberg. Also in play as distracted driving activities to avoid are eating and drinking, adjusting the radio/searching for music, changing the climate in the cab and more. Other significant factors are, of course, speeding and/or driving too fast for conditions.
I urge all reading this editorial to utilize the distracted driving links and materials shown in the top article, below, to emphasize to ALL of your employees, not just those who operate your sweepers or other equipment, about the serious danger distracted driving poses to their lives as well as to the well-being of their entire family.
As always, if you have any news of potential interest to the power sweeping community, please let us know. Between this publication, the WorldSweeper.com website, and the World Sweeping Association, we'll be sure to get the information passed along to interested readers.
Good Sweeping,



Editor, WorldSweeper.com
Executive Director, World Sweeping Association
Member, PAVEMENT Hall of Fame
PS If you're a contractor I urge you to check out the many benefits of membership in the World Sweeping Association. Also, if you haven't 'liked' our WorldSweeper Facebook page, what are you waiting for? That's where we offer a variety of industry previews and updates on an ongoing basis.

---
April Newsletter Contents
(Scroll down to read stories or click on links below.)
---
Distracted Driving: The Antithesis of Safe Driving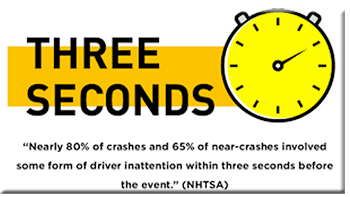 Since it's Distracted Driving Month, we encourage – no, we URGE – you to use some or all of the following links to re-educate your employees about the serious dangers involved with distracted driving.

At the non-profit End Distracted Driving website you will find a host of resources, including hard-hitting facts, video, an employer policy where you can just add your company name, a 'Family Safe Driving Agreement,' and more.

The National Safety Council website offers a variety of posters, videos, social posts and more to help you 'spread the word.'

In 2021, Florida logged 333 distracted driving fatalities, the highest in at least 8 years. Their 'Distracted Driving Crash Dashboard' offers a variety of information.

Use this link to download a PDF file from the World Sweeping Association website that shows just how dangerous distracted driving is.
---

The Continuing Saga of Getting Answers From Walmart
The World Sweeping Association, in collaboration with WorldSweeper, has been doing its best to create a dialogue with Walmart corporate. We first created a Special Report detailing recent questionable actions by the company.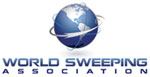 At the same time, Walmart was asked to address 11 specific questions. So far, America's largest retailer has refused to address any of the questions, responding "those issues would be more appropriately addressed with vendors on a case-by-case basis and are not the type of matters we would discuss with members of the media."

WSA's response was to – on a question-by-question basis – respond to that Walmart assertion. The organization feels a number of the questions posed should decidedly NOT be decided on a "case-by-case basis;" rather, they should be addressed – and the answers adopted – as a matter of Walmart company policy. We invite you to take a look at what Walmart corporate was told would be an 'open letter' – i.e., one to be shared with the power sweeping industry – and decide for yourself.

Also, if you do work for Walmart and know of instances where the company's contract terms are being violated by other contract holders, especially as to one of the contractors in your area doing 'broom-and-shovel' lot cleaning, or power washing without recapture, let WSA know and the association will assist you in getting you a direct answer for that "case."
Check out WSA's April 14th 'open letter response' to Walmart.
---
Global Environmental Products Introduces the Global M4HSD EV Model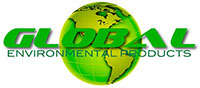 Global Environmental Products (Global) has introduced its M4HSDEV, a Class 7 street sweeper it calls "The first and only 100% electric drive, plug-in, rechargeable street sweeper."
Global's all-electric drive system utilizes 210KW lithium ion batteries that will last for up to 8 hours of operation. With a 10-year life span, the batteries are designed to last and will not have to be replaced.
---
How Your Website and Social Media Postings Can Affect Insurance Placement and Pricing

Phil Duncan is one of the founders of the BindDesk Insurance Agency (formerly Maximus) – the Agency endorsed by the World Sweeping Association due to the organization's knowledge of the sweeping and pavement maintenance industries. In this conversation with Phil, he discusses how the companies that insure you (not your agent) conduct due diligence prior to providing insurance for your company. This includes viewing your website, social media and more.
To illustrate the concept, with permission the Zoomcast uses the website of Karl and Lorean Stauty, at Virginia-based Commercial Power Sweeping. Karl is a member of the World Sweeping Association's Advisory Board and his company provides a full slate of exterior maintenance services. Going through these various services, Phil discusses pitfalls that others might encounter on their websites.
Because of the importance of this information to the entire contract sweeping industry – and to illustrate the types of information WSA Members receive twice per month that is not typically included in this newsletter – WSA is offering the unlisted YouTube link shown below to all interested parties in the power sweeping industry. WSA members have had the information for several months.
If you are a contractor, you definitely want to check out this very important information.
---
New GX12 & DF12 Parking Area Sweepers From Victory Sweepers


"At the end of 2021, in our New Year's message to the industry, we said we would be working to 'enhance our engineering designs over what we believe are the industry-leading products we offer today.' Victory is excited to introduce two new models of parking area sweepers designed to do just that: lower your total cost of sweeping!" So says Mark Schwarze, Sales & Marketing Manager for Victory Sweepers.
The new GX12 (gas) & DF12 (dual fuel) Victory Sweeper models the company has announced are mounted on a 109-inch wheelbase Isuzu NPR, 12,000 LB GVWR, cab-forward chassis. They are designed to efficiently pick up general parking lot litter while reducing operating and procurement costs.
Check out the company's press release.
---