---

by Ranger Kidwell-Ross, editor
WorldSweeper.com

New Federal Regulations and Programs: What Will be the Impact?

This month we celebrated the life of Martin Luther King, Jr., whose quote admonishing that "a street sweeper...should sweep streets even as Michelangelo painted..." appears on the home page of the WorldSweeper website in its entirety. I believe the quote is a great reminder; however, I have dedicated a career to teaching about the under-appreciated – and largely misunderstood – value of street sweeping.
We now know street sweeping is the 'first line of defense' for removal of pavement-based pollutants from our environment. Recent studies have underscored the fact that street sweeping is also by far more cost-effective for such pollutant removal than any other method.
After less than a week in office, the new Biden administration has already taken steps to remove a number of Trump-era directives that eased environmental restrictions. Some of these are bound to affect the requirements municipalities face under their stormwater runoff permits. The more stringent strictures will likely end up being a boost for that portion of the industry.
In combination with having to comply with the evolving COVID-19 restrictions, this year will no doubt pose additional challenges for those involved with power sweeping. The good news is we are considered an essential industry; on the other hand, each of you has a great responsibility to make sure your employees are kept safe until we reach the other side of the tragic pandemic.
In this issue we have a variety of news from the sweeper manufacturing and vendor support communities. We also have news of the major sweeping company acquisitions recently made by private equity fund companies. Those appear to be a foretelling of more like them to come.
If we were a paper-based publication you'd end up with only abridged info, or have to wait until a subsequent issue. Fortunately, since this newsletter is electronic we have all of the news for you, timely and in its entirety.
We know you'll find our Zoomcast with the new Editors of PAVEMENT Maintenance magazine to be great fun. As a teaser, in our February issue we'll feature a Zoomcast with an icon of the parking lot sweeping industry, Mike Dyck, long a fixture at MASCO. For anyone who's an 'industry long-timer,' I know you'll truly enjoy the reminisces he will share about the early days of that part of the industry.
As we move into this new year, which is still likely to have way too many similarities to the last, remember another of MLK's notable quotes: "If you can't fly then run; if you can't run then walk; if you can't walk then crawl; but, whatever you do, you have to keep moving forward."
Speaking of which: Since this marks the beginning of the World Sweeping Association's 9th year of operation, let me remind you that current members agree there's no better way to keep up with the latest news designed to increase profitability than the exclusive, twice-per-month, notifications WSA members receive. Just sayin'...
If you are one of the industry suppliers providing WSA Members with savings on your goods and services, thank you for providing those WSA Member Benefits. Likewise, if you are one of WorldSweeper.com's advertising sponsors, thanks to you, as well, for the critical part you play in supporting 'Earth's Largest Power Sweeping Resource.'SM I am honored by your collective votes of confidence in what this organization provides to the power sweeping industry.
Good Sweeping,



Editor, WorldSweeper.com
Executive Director, World Sweeping Association
Member, PAVEMENT Hall of Fame
PS You may have noticed we re-designed our newsletter's color scheme for 2021 from blue to a more environmentally-themed green. We hope you like it.

---
January Newsletter Contents
(Scroll down to read stories or click on links below.)
---
Covid-19 and Street Sweeping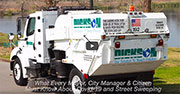 The RF Dickson organization, in combination with Clean Oceans Land Air Now (COLAnow.org) and the Beach Boys 'Save the Oceans' initiative, has created a PSA and brief video designed to showcase the value of street sweeping. They cover the topics of how sweeping combats COVID, as well as the general value of street sweeping for pavement-based pollution removal.
We offer the article from COLAnow, as well as a link to the video that the management team of RF Dickson call "What every mayor, city manager & citizen must know about Covid-19 and Street Sweeping."
---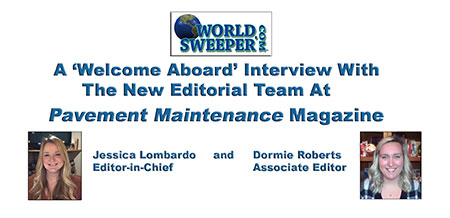 In our December issue we offered a Zoomcast 'exit interview' between our Editor, Ranger Kidwell-Ross, and Allan Heydorn, who became Editor of PAVEMENT magazine in 1990. This month, Ranger's Zoomcast is with the new Editors of PAVEMENT to learn where the publication will be headed in the future.
Jessica Lombardo is the magazine's new Editor-in-Chief, and Dormie Roberts has become PAVEMENT's Associate Editor. In the Zoomcast you can learn more about their organization's recognition programs, as well as how to gain the most from the company's work, which includes the ForConstructionPros.com website.
---
Keystone Plastics Announces Additional Manufacturing Location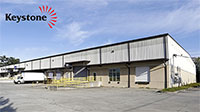 Keystone has been manufacturing brooms in South Plainfield, NJ for over 65 years. The company just announced an expansion of its production capabilities by opening a new manufacturing and distribution facility in Pooler, Georgia. The facility is currently operating and ready for business.
"We have continued to reinvest in our company by bringing in new equipment and building our infrastructure to support the growth we've seen over the years. The goal has always been to support the street sweeping industry and deliver the best quality products we can," notes Michael Naftal, Executive Vice President at Keystone Plastics.
---
National Pavement Conference Will be Live – and FREE

Russ Turner, Associate Show Director for the National Pavement Expo, has announced that his organization – since it can't have a 2021 in-person NPE due to COVID-19 – will be hosting a "National Pavement Conference Live."
The event will span February 23-25th, with an offering of just under 20 educational sessions related to the pavement maintenance industry. There is no charge to attend for those who register between January 18th and February 25th (the last day of the event). Those registrants will have free access to the sessions as well as on-demand access for 6 months.
For registrations after February 25th there will be a fee of $79 for on-demand access to the sessions for 6 months. Note that the 2022 National Pavement Expo will be February 23-25, 2022, in Charlotte, NC.
Take a look at the scheduled sessions here or use this link to register for the event.
---
World Sweeping Association Begins 9th Year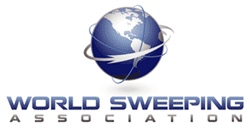 January of 2021 represents the start of the 9th year of operation for the World Sweeping Association. WSA was founded by Ranger Kidwell-Ross, who is also Editor of this website, with the mission of increasing the professionalism of the industry by providing group discounts, along with a number of wide-ranging educational resources for sweeping contractors.
For $350/year, WSA offers its members discounts from a number of manufacturers, a collection of over 200 sweeping-oriented articles, over 100 informational podcasts with sweeping contractors – and more. In addition, WSA Members receive an exclusive WSA Member Update email on the 1st and 15th of each month. These offer a variety of current information designed to help WSA member contractors be more professional and profitable. For more information, check out WSA's informational link shown below.
Check out the World Sweeping Association.
---
Two California-based Sweeping Companies Acquired by Broadtree Partners, LLC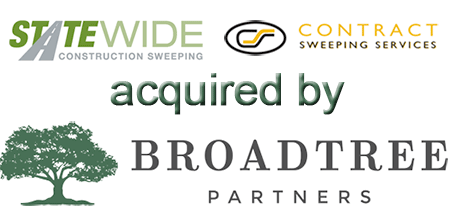 Broadtree Partners, LLC has purchased two of the largest street sweeping companies in California. Contract Sweeping is one of California's largest municipal street sweeping service providers. The other, Statewide Sweeping, is the largest construction sweeping company in Northern California. Both companies originated as sister companies to Universal Site Services, Inc., a full-site service maintenance company that was founded in 1958.
The press release provided by the organization offers more information about the purchasing company, as well as info on its business model and the continued involvement plans of the sellers, Joe and Gina Vella, in the new, combined business entity.
Read all about the transaction and future plans.
---
Kirby-Smith Machinery Becomes Global Sweepers' Exclusive Oklahoma Dealer

California-based Global Environmental Products, manufacturer of a full line of street sweepers, has selected Kirby-Smith Machinery, Inc. to represent it in the entire State of Oklahoma. Global management said the decision was made after a statewide search for their next dealer, followed by a rigorous vetting process.
Kirby-Smith Machinery Inc. was established in 1983 and currently has 12 branch locations in Oklahoma, Texas, Kansas and Missouri, as well as a Pipeline Services Division.
Read all about the newest Global dealer.
---
SCA Buys C & J Parking Lot Sweeping Co.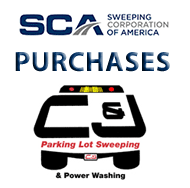 Michigan State's C & J Parking Lot Sweeping and Power Washing was sold to Sweeping Corporation of America as of December 31, 2020. C & J was founded in 1978 by Ray Confer, who grew the business into one of the largest parking lot maintenance companies in that state as well as was the first Certified Sweeping Contractor in Michigan.
This marked the first incursion into Michigan by the SCA organization which, according to the SCA website, now services over 400 municipalities, has 1,000+ employees and sweeps more than 1,500,000 miles of pavement annually. To learn more about either SCA or the acquisition, check out the company's press release, linked below.
Read about the latest SCA purchase.

Not Exactly Sweeping: NYC New Year's Eve Sweeper Cleanup Different Than Normal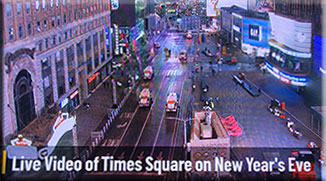 Most all readers would agree this New Year's Eve was one of the most unusual ever. The CDC encouraged there be no parties and few were held. That point is underscored in the YouTube video linked above of four NYC street sweepers out to clean up the mess on the streets – debris that, as may be seen in the video, didn't really exist.
Our household was one of those staying home. When we decided to see what was going on in NYC in terms of an event, we found a live link to what amounted to these four sweepers going back and forth. Presumably they were there to pick up debris; however, as far as I could tell there wasn't any visible debris. Still, running a sweeper – probably at time-and-a-half – would have been at least as good as sitting home watching television on New Year's Eve... (BTW, the music was included by the channel as part of the 'performance.')
Watch a two-minute snippet of NYC's 2021 New Year's Eve cleanup effort.
---