---

by Ranger Kidwell-Ross, editor
WorldSweeper.com

Earth Day and Power Sweeping's Place in the Celebration
---

Today, April 22nd, Marks the 51st Annual Earth Day
Worldwide, clean water is under extreme threat from a growing population, increasing demands from agriculture and industry, and the worsening impacts of climate change. Remember: Power sweeping is the world's 'first line of defense' method to keep water bodies clean via removal of pavement-based pollution runoff!
---
"We only have one earth, so we need to take care of her." That's what Senator Gaylord Nelson of Wisconsin believed. Nelson was disturbed that an issue as important as our environment was not addressed in politics or by the media, so he created the first Earth Day, on April 22, 1970.
As we continue the Earth Day celebration today, 51 years later, I urge everyone to recognize the part that power sweeping plays in keeping the earth a less polluted place than it would be otherwise. Although street sweeping began initially as a way to address the horse poop created as a result of our earlier forms of transportation, today the sweeping industry targets 21st century pavement runoff pollutants that are much worse for the environment.
As a power sweeping professional, you should be proud of the part you play in keeping the earth a less polluted, more pristine planet for today and future generations.
National Public Works Week occurs next month and the APWA is offering a 'Virtual NPWW How-To Guide' with ideas for how to celebrate in your community. We decided that made it a great time for our 'pandemic throwback series' to harken back to our coverage of the APWA's PWX from 2007. Somewhat surprisingly, we found that several of the presentations are still valid today, 14 years later.
In addition, in this issue you'll find the latest on why you have seen – or probably will soon see – sticker shock when buying sweepers, curb brooms and anything else made from plastic or steel. Then, if you're a contractor, our Zoomcast in article number two will provide you with invaluable information about how the private equity buyout process works.
As usual, we have a variety of other news, as well; unfortunately, this includes the passing of Michael Kannewurf, one of America's long-time sweeping contractors. It's good to know his sons are continuing Michael's tradition of service excellence.
Finally, we are pleased to add sweeper manufacturer, Global Environmental Products, as our newest newsletter advertiser.
Good Sweeping,



Editor, WorldSweeper.com
Executive Director, World Sweeping Association
Member, PAVEMENT Hall of Fame
PS If you're a contractor I urge you to check out the many benefits of membership in the World Sweeping Association. Also, if you haven't 'liked' our WorldSweeper Facebook page, what are you waiting for? That's where we offer a variety of industry previews and updates on an ongoing basis.

---
April Newsletter Contents
(Scroll down to read stories or click on links below.)
---


Welcome to APWA 2007!
Fourteen years ago, WorldSweeper.com's coverage of the APWA's 2007 "Public Works Congress & Exposition" (now called "PWX") included comprehensive coverage of eight different speakers whose topics were of interest to the power sweeping industry. John J. Meola, who for the last several years has provided monthly safety bulletins to World Sweeping Association members, provided a seminar on work zone safety practices. His seminar, along with Prab Rao's "Modernizing Fleet Operations," still hold up today, as does Jeff Taylor's seminar on "Fleet Washing and Stormwater Regulations."
Others, like the two seminars on the emerging – and widely predicted – rapid expansion of the use of bio-diesel, not so much. John McCorkhill's "Selling Used Fleet Assets for Top Dollar" still offers valid points, his new-at-the-time recommendations on the use of online auctions has become commonplace since then. We invite you to take a look and, when you do, you'll find usable information still embedded in WorldSweeper's coverage of the eight APWA seminars.
Check out WorldSweeper's coverage of APWA's 2007 "Public Works Congress & Exposition".
---
Polymer and Steel Commodity Price Spikes Being Felt in Industry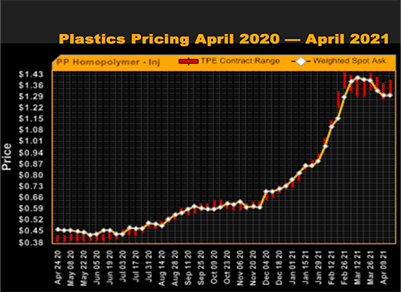 In the last year, the prices of steel and plastics – both highly used in the power sweeping industry – have increased dramatically. Today, steel is a an all-time high and polymer, the rw material for producing plastics, is just under that mark. The situation has created significant price increases, increased lead times and, in some cases, shortages in the availability of sweeper wear items like brooms and brushes.
WorldSweeper discusses this issue with an industry expert, Brian Naftal of Keystone Plastics. In the article and accompanying audio podcast, you will learn what has occurred, why it's happened, and what steps you should consider to mitigate how this issue will impact your business going forward.
Check out the story and/or listen to the audio.
---
Profiling a Sweeping Company Private Equity Buyout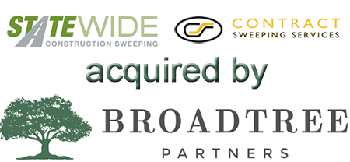 In our January newsletter edition we published a press release about a private equity company that had purchased two of Northern California's largest sweeping contractor companies, Statewide Construction Sweeping and Contract Sweeping Services. Both were, and are still partially, owned by second-generation contractors, Gina and Joe Vella.
As a result of reader requests for more information about how the private equity review and purchasing process works, we have done a follow-up to this purchase via WorldSweeper's Editor conducting a Zoomcast with the three individuals involved in that purchase. In the Zoomcast you will learn more about the Vella's start in the industry, via their father, Leonard Vella, as well as hear from Manvendra "Manny" Saxena, Operating Partner & Principal at Broadtree Partners, representing the private equity purchaser.
Check out the story and/or watch the Zoomcast.
---
Remembering Michael Kannewurf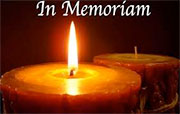 Michael Kannewurf, along with his father Louis, started L&M [(L)Louis & (M)Michael] Supervac Inc. in 1979. Back before the Schwarze family were even naming their sweepers with model numbers, the father-and-son team bought their first sweeper from the founder of Schwarze Industries, Inc., Bob Schwarze. The memorable low-dump sweeper was mounted onto a candy apple red Ford F-350.
If you knew Michael – or would just like to extend your wishes at the passing of a long-time sweeping contractor – please feel free to comment on Michael's obituary page.
---
Sweeprite Signs California-based Sweeper Works as Newest U.S. Dealer

Sweeprite, a Merit Manufacturing Company, is pleased to announce a formal marketing, sales and service agreement with Sweeper Works of San Jose, California. Mr. Salcedo will represent Sweeprite in both the California and Arizona sweeper markets. Sweeper Works will also provide parts, general maintenance and warranty services to Sweeprite's growing legacy fleet operating in the Western USA.
Sweeper Works brings to the Sweeprite team decades of experience in the California power sweeping industry. He began his career with a well known manufacturer of air sweeping machines. In 2016, Eddie opened his own sweeper repair and maintenance service firm.
---
National Public Works Week May 16-22
The 2021 National Public Works Week (NPWW) is May 16-22. The APWA invites you to join with them to celebrate the amazing work of public works personnel throughout North America. Now more than ever, it is critical to energize and educate the public about the importance of public works—planning, building, managing, and operating at the heart of local communities to improve quality of life each day.
In the spirit of continuing connection even though it has to be virtual with the pandemic still ongoing, the APWA is offering a "Virtual NPWW How-To Guide." It offers ideas you can use to celebrate with your community, whether it be done in a small in-person gathering or remotely. This year's hashtag is #NPWW and this year's theme is #PWStrongerTogether.
Check out the APWA's Virtual How-To Guide.
---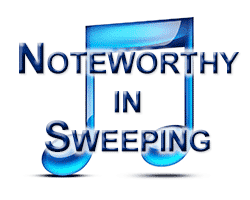 Paris Street Sweeper Inspiring Trash Collection via TikTok
Thanks to Good Morning America for providing us with a one-minute video of Paris trash collector, Ludovic Franceschet, who uses TikTok to spread his message for people to be more conscious about their trash and having a clean planet. Franceschet noticed that more people were littering in his service area due to the advancement of take-out food during the pandemic.
Wanting to do something about the problem, he chose to make a video and then post it to the popular TikTok app. Click on the photo below to view the brief video of Franceschet and his message to the world (video will open in a new browser window).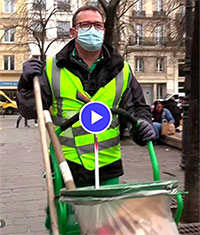 ---