---

by Ranger Kidwell-Ross, editor
WorldSweeper.com

Power Sweeping Industry Predicted to "Flourish..." After COVID-19
As Editor of WorldSweeper – and in order to better keep our readers up-to-date about the U.S. and worldwide power sweeping industry – I subscribe to a variety of search terms related to sweeping. In recent months I have seen advertisements for several market research publications predicting the future of our industry.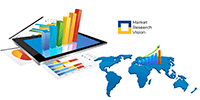 I have not purchased any of the reports, which can cost upwards of a couple thousand dollars. However, I have gleaned from their promo blurbs that the global market for street sweeping is predicted by all to, as the one by Market Research Vision reports, "flourish with a considerable Compound Annual Growth Rate (CAGR) in the predicted forecast period... this is accredited to the escalating need for this product/service worldwide backed by new inventions and technological advancements in the market." Another such report predicted a CAGR of 16.4%.
There are many reasons why sweeping should "flourish" in the coming years. Until the COVID-19 outbreak, the largest driver of growth has been the widespread prediction that clean water availability will be an advancing issue in the coming years as climate change, along with increased population and urbanization, combine to reduce the world's potable water supplies.
There's no question that groundwater contamination is a growing water quality problem: In many rural areas nitrates from fertilizer applications are polluting local drinking water supplies. In urban areas a variety of pollutants, like phosphorus and nitrogen, are making it difficult for cities to keep their water supplies, as well as streams and other water basins, from getting polluted.
California's 2014 Sustainable Groundwater Management Act requires local agencies to "develop and implement plans that will bring their basins into balance. The most stressed basins have until 2020" – now – "to adopt plans to achieve groundwater sustainability over a 20-year period." However, much has changed in the past several months.
There is little question the coronavirus will spur a renewed interest in pavement cleaning and sanitation, an area where industry contractors can take a forefront position. Combined with the emerging science that shows street sweeping to be by far the most cost-effective way to remove storm water runoff pollution, the sweeping industry would appear to be poised to meet the market expansion predicted for it.
As always, if you have any news of potential interest to the power sweeping community, please let us know. Between this publication, the WorldSweeper.com website, and the World Sweeping Association, we'll be sure to get the information passed along to interested readers.
Good Sweeping,



Editor, WorldSweeper.com
Executive Director, World Sweeping Association
Member, PAVEMENT Hall of Fame
PS If you're a contractor I urge you to check out the many benefits of membership in the World Sweeping Association. Also, if you haven't 'liked' our WorldSweeper Facebook page, what are you waiting for? That's where we offer a variety of industry previews and updates on an ongoing basis.

---
May Newsletter Contents
(Scroll down to read stories or click on links below.)
---
Update re: Lobbying for COVID-19 Sweeping Expansion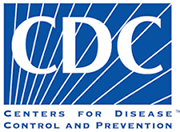 As we reported in our last edition, we contacted the Centers for Disease Control (CDC) and the Federal Emergency Management Administration (FEMA) to encourage the implementation of nightly sweeping for all still-open retail operations deemed 'essential.' WSA also lobbied for implementing the use of sanitizer in the dust suppression systems of parking lot sweepers. This was spurred by the widespread reports of people tossing potentially infected gloves and masks onto retail parking lots after shopping.
Unfortunately, to date our effort has been very discouraging. After having the issue deemed a 'priority' by the CDC intake official, we learned the CDC was unable to receive email and could not accept a link to our information page on the subject. It then took the CDC 'priority team' a whopping 25 days to respond, at which point we learned the intake person had transmitted only the idea of using sanitizer in dust suppression systems. She had not even brought up the central issue of requiring nightly sweeping for essential retail business locations.
We learned that responding to priority issues such as ours was being allocated, according to the email we received from the CDC, "an average 6 minutes per response, including the time for reviewing instructions, searching existing data sources, gathering and maintaining the data needed, and completing and reviewing the collection of information." We have continued with the effort, however, and will provide updates in the event any sort of breakthrough is reached.
We also continue to encourage those in the industry to forward the message links below to their local news media, government officials, etc., as well as to post the info links onto their social media sites.
See the letter we sent – and which you can send – to officials and media. You may also check out our info page about the importance of nightly sweeping and sanitizing. Also remember we offer a general best practices page for dealing with the COVID-19 pandemic.
---
Command7: Snapshot of a Third Party Vendor's Business Ethics

In mid-April the World Sweeping Association received an email message from a member contractor based in Georgia. He said he had received a call from Utah-based third party vendor, Command7, with a request to sweep a Lowe's store in his area starting right away. A price per sweep was agreed upon, as well as that the contractor would be allowed time to review Command7's contract to determine whether or not he would want to continue long term.
The contractor provided seven sweeps, spanning from March 20th to April 10th. During this time he received zero input or critique about the job his company was doing from either Lowe's or Command7. At that point, he notified his Command7 contact that he did not want to continue since the contract language included liability transfer to the contractor for most any claim having to do with the outside of the Lowe's property. It also included a "pay when paid" clause.
The contractor then received an email from Command7 saying that since he wasn't going to sign the contract he would not be getting paid for the sweeps he'd already done. That's when the Director of the World Sweeping Association (who is also Editor of this newsletter and website) got involved and, after that, the tale spiraled down a long, winding – and at times surreal – road.
---
Sweeping Contractor Survey on COVID-19's Business Impact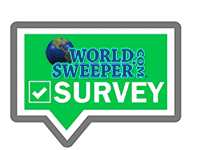 If you're a sweeping contractor, please let us know how the COVID-19 has impacted your company. We have developed a brief COVID-19 Impact on Sweeping Survey that will take you less than five minutes to complete. If you are still operating as an essential service, also be sure to let us know if you have any tips for other contractors during this time of the pandemic crisis. We'll have the general results, as well as any of your tips, available in next month's newsletter.
---
Reminder About World Sweeping Association Scholarships


It's time once again to remind everyone to get info about WSA's Memorial Scholarship program up onto your bulletin boards and distributed to your employees. This marks the eighth year that WSA will be providing two scholarships of up to $2,000 each toward tuition and other education costs to two students connected with the sweeping industry. These may be employees, or children of employees, who are or will be attending an accredited university or technical school.

Here is a link to the WSA Memorial Scholarship page as well as all the application instructions. Click here for a ready-to-print PDF form you can use as a way to get the info to your employees. Chances are that some of your workers have kid(s) that would really benefit from getting a scholarship. The amount of each scholarship is $1,000, which is doubled if a winning student is connected to a company that is a WSA Member.

We encourage you to distribute info about the availability of these scholarships widely throughout your organization. Applications will be accepted until July 1st.

Learn more about the WSA's Memorial Scholarships as well as WSA Membership.
---
Street Sweeping Restarting Around the U.S. – Without Ticketing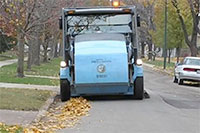 Managers of many city sweeping programs, both in the U.S. and around the world, are grappling with how to best handle street sweeping during a time when many areas remain under stay-at-home mandates. One aspect is ensuring that employees stay safe on the job. Another issue entirely is how to operate street sweepers when residential roads are packed with vehicles due to the same restrictions.
As examples, Chicago Public Works and Bristol, PA, Public Works have both decided to restart street sweeping and to post signs requesting that vehicles be removed on the day the sweepers will be making their rounds. However, in a change to normal operations, the cities will not be ticketing or towing those who leave their vehicles in place. Rather, they're relying on people wanting their streets to get a sweep, so much so that they'll be willing to move their vehicles at the time needed for the sweeper to complete its task in their neighborhood.
In Bristol, PA, the Borough Council President said that although, "people don't have to move their car, he hoped they could at least sweep up on their portion of the block." In the articles linked below from the Chicago Sun-Times, and Bristol area's LevittownNow.com, you can read about how two of America's cities are handling the many dilemmas inherent in getting their sweeping programs back operational.
See what Chicago and Bristol are doing upon reopening street sweeping.
---
Cancellation of APWA's PWX Announced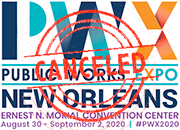 The APWA Board of Directors has unanimously decided to cancel PWX 2020, which was to have been held in New Orleans. According to the APWA website, "The Board of Directors took a number of weeks to consider all options and collect as much data and information as it could. Ultimately, the decision came down to taking into account your health and safety and that of the APWA staff. While we believe this is the best conference in the world, no conference is worth putting people at potential health risk.
"The intended meeting venue, the Ernest N. Morial Convention Center, is closed to the public and is being used as a field hospital for COVID-19 patients. As of April 27, there have been 26,773 cases of COVID-19 and 1,670 deaths within the state of Louisiana. The largest concentration of cases and COVID-19 related deaths have been in New Orleans. On April 15, the Mayor of New Orleans extended the Stay at Home order until May 16. With all of these uncertainties and health risks we believe it was in everyone's best interest to cancel PWX this year.""
Read more details of the sad news.
---

Not Exactly Sweeping: A German Crane Operator's Competency Test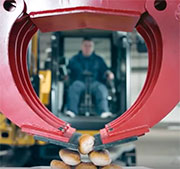 Okay, so we admit this one-minute video has nothing to do with sweeping. That said, every machine operator who thinks he or she is competent at their craft will be impressed over the course of the video, which has everything to do with professional competence. It's hard to think of how an industry-specific test could be any more exacting than this one for a German crane operator. As you'll see, it's 'food for thought.'
---