---

by Ranger Kidwell-Ross, editor
WorldSweeper.com

COVID-19 and the Power Sweeping Industry
As I write this, we are entering unknown territory with COVID-19 (CO=corona VI=virus D=disease 19=year of inception). Schools in many states, including my 'leading edge' state of Washington, are shuttered. All gatherings of 10 or more are prohibited and bars, restaurants and more have been closed.
How the power sweeping industry – as well as every other segment of industry in the U.S. and around the world – will ultimately be affected is being unveiled on a day-by-day basis. As someone living in a locale at the head of the curve, please take the exponential spread of COVID-19 seriously and enact the specific health steps designed to 'lower the curve' in this crisis. Here are also some sweeping-specific 'business health' suggestions to consider.
According to experts, the challenges we face will be ongoing for quite some time. There's no telling, at this point, what twists and turns it will take. One thing is certain: 'business as usual' will become increasingly uncertain. For this reason I suggest to our sweeping contractor readers that a smart, strategic option to consider is pre-setting up bridge financing and/or working capital sources you may need to have in place in order to better withstand whatever COVID-19 brings. Find out if your leasing companies will allow you to skip some number of payments without serious penalty.
For the municipal sector, some cities like Newark and Los Angeles have already announced the suspension of vehicle removal and/or ticketing during street sweeping. With so many people now home from work during the daytime, this probably makes very good sense to do for the duration of the crisis.
For all industry sectors, do not take for granted that your employees are 'up to speed' on what to do in terms of maximizing workplace health and safety for all of you. Earlier this month, the World Sweeping Association provided its members with this link to a 'model letter' from XPert HR containing recommendations for your employees about how to best keep coronavirus/COVID-19 from spreading in the workplace. You're invited to download and modify it to suit your situation and workforce.
On September 30, 1859, on the eve of the Civil War, Abraham Lincoln said the following: "It is said an Eastern monarch once charged his wise men to invent him a sentence, to be ever in view, and which should be true and appropriate in all times and situations. They presented him the words: 'And this, too, shall pass away.' How much it expresses! How chastening in the hour of pride! How consoling in the depths of affliction!"
Just over 50 years after the Civil War, Americans also survived the Spanish Flu of 1918, one of the deadliest epidemics in human history, which may have killed as many as 100 million people around the world. Looking back on that time I found to be a sobering reminder of what can happen – the photos in the article underscored in my mind the importance of implementing the best practices suggested for slowing the spread of the virus now.
The best practices we should be taking are bombarding us from everywhere. Be sure to take the stringent protocols to heart and don't take needless actions that may result in you and/or yours becoming statistics of this present crisis. And remember: This too shall pass.
As always, if you have any news of potential interest to the power sweeping community, please let us know. Between this publication, the WorldSweeper.com website, and the World Sweeping Association, we'll be sure to get the information passed along to interested readers.
Good Sweeping,



Editor, WorldSweeper.com
Executive Director, World Sweeping Association
Member, PAVEMENT Hall of Fame
PS If you're a contractor I urge you to check out the many benefits of membership in the World Sweeping Association. Also, if you haven't 'liked' our WorldSweeper Facebook page, what are you waiting for? That's where we offer a variety of industry previews and updates on an ongoing basis.

---
March Newsletter Contents
(Scroll down to read stories or click on links below.)
---
An Interview With XBroom's Will Conklin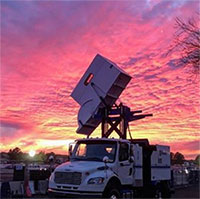 Actual production of the mechanical broom sweeper that has become known as XBroom began in 2009. For some time before then, says ownership group member, Will Conklin, "we did a good amount of banging metal together to develop the concept" and since then have been "working continuously to get everything right."

Conklin himself was part of that process, having been the sole fabricator for about the first couple dozen sweepers off the line.

Many of the aspects for the different XBroom features have come from customers, Conklin says, whether suggested by an operator or a sweeper owner. Learn all about the XBroom, as well as Nescon, the organization that manufactures and backs the machine, in this candid interview with Will Conklin that includes a video link as well as a 40-minute exclusive audio podcast with him.
---
Elgin Sweeper Launches Whirlwind1® Vacuum Sweeper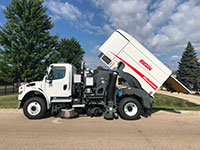 Elgin Sweeper Company has introduced the single-engine Whirlwind1, the first vacuum sweeper in North America with VSD – Variable Speed Device – technology, which allows the engine to simultaneously power both the truck and the sweeper.
"Our customers have already seen how single-engine technology is changing sweeping, and our Whirlwind1 customers will see the advantages, too," said James Crockett, Strategic Product Manager at Elgin Sweeper. "Since the introduction of the Crosswind1 in 2018, current Whirlwind customers, users of competitive models, and our own Elgin dealers have been demanding single-engine technology on the original Whirlwind."
Check out the new single-engine Whirlwind1.
---
Getting Onto Walmart's Bidding List

There is some confusion about how contractors can get onto Walmart's bid list for parking lot sweeping and other services. WSA's Director, Ranger Kidwell-Ross – who is also WorldSweeper's Editor – contacted Dale Brantley, Walmart's Senior Manager for Exterior Services, to get a definitive answer.

Although posted initially just for WSA members, the Association is providing the article to non-members in the interest of assisting all in the industry.
---
Philly's Streets Department Ending Blower/Sweeper Program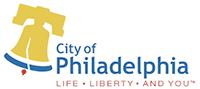 Last April, Philadelphia launched an experimental street sweeping program in six of the city's dirtiest neighborhoods. The goal: to test whether sanitation crews could effectively clean city streets without making residents move their cars. The civic magic trick: Armed with gas-powered leaf blowers, sanitation workers pushed trash from curb lines into the center of the street so sweepers could then pick it all up.
Nearly a year later, after deeming a big part of that experiment a failure, the city is changing course. Streets Commissioner Carlton Williams found that relying heavily on hand-held blowers to sweep the city's streets just isn't practical and will begin to require vehicle removal prior to sweeping.
Take a look at the article discussing the leaf blower difficulties. Here is another article about Philadelphia's proposed vehicle removal program. WorldSweeper also previously covered Philadelphia's sweeping program difficulties.
---
Florence Parpart, Street Sweeper Inventor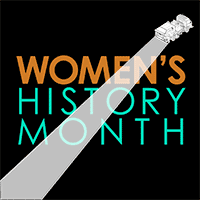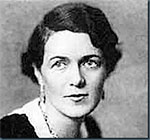 In celebration of March being Women's Month, we bring you the street sweeper patent of Florence Parpart. In 1904, she was awarded a patent she filed in July of 1901 for a 'Street Sweeping Machine.' Although she was the lead designer of this patent for an improved sweeper, Parpart is more memorably remembered as the 1916 inventor of the modern refrigerator, making iceboxes obsolete for any household with electricity.
Her very detailed idea for an improved sweeper was one that combined to "produce a comparatively light-draft machine...to efficiently gather dirt from the street-surface regardless of inequalities and...finally deliver said dirt to a receptacle, where it is evenly distributed prior to a discharge into waiting carts."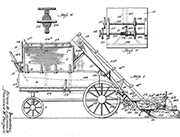 As may be seen even by the small image shown to the right, her drawings are beautifully designed and very well executed. By the way, the co-patenter listed on her application, Hiram Layman, she reportedly went to with her design so as to get help with the patent. By the time the patent was awarded, they had married. Although Hiram was listed first on the patent documents, this is thought to be because Parpart was a woman, not because Hiram had a serious role in the design of the sweeper. We now have in WorldSweeper's History category a PDF of the patent photos as well as the description.
Check out Florence Parpart's sweeper patent.
---
Marijuana Challenges in the Workplace

One of the most discussed topics at the 2020 NPE surrounded information about employees' allowable use of marijuana. Not surprising, since eleven states and Washington, DC, have now legalized marijuana for recreational use for adults over 21, while a total of 33 states have legalized medical marijuana.


There still appears to be no question that employees who operate your vehicles can be required to be drug-tested for marijuana. However, a true gray area – one that may be location-dependent – is use of medical marijuana by non-driving office workers and other employees. XPertHR is providing a free webinar on the topic on March 25th. Here are some of the slated topics:
The types of claims employees are bringing in response to being disciplined for possible marijuana impairment in the workplace
The practical effectiveness of workplace drug testing policies
Best practices involving pre-employment drug testing and other steps employers can take in response to legalized marijuana use
More info and sign up for the webinar.
---