---

by Ranger Kidwell-Ross, editor
WorldSweeper.com

Celebrating a Decade-and-a-Half of WorldSweeper.com
This June 21st will mark the completion of WorldSweeper's 15th year of operation. I began the website with a collection of stories gleaned from my years of producing the first magazine for sweeping in the U.S., American Sweeper. Our first newsletter, sent out in October of 2005, offered several educational articles that are valid reads even today. See more on those below in our news section.
Others were more time-sensitive, including our first audio podcast, which was about how Katrina had affected New Orleans sweeping contractors, Lisa and Freddie James. Another article from 'Big' Mike McDaniels – about how to design and choose a correct Yellow Pages ad – may have some of you reading this wondering what the term 'Yellow Pages' is even referring to...
In late 2005 rising fuel costs were affecting everyone in sweeping in more ways than one. The article from our friends at Keystone Plastics and United Rotary discussed the effect of polypropylene price increases – as well as rising steel prices – on brooms and brushes. Although a concern at the time, we'd probably all like to return to 2005 pricing on those necessary wear items.
For the next five years WorldSweeper published quarterly newsletters before advancing to monthly editions starting in 2010. We're proud that we haven't missed an issue in the intervening decade. Plus, along the way our efforts on the site have garnered over a dozen national Awards for Publication Excellence. The e-newsletter you are now reading has been honored with that national recognition every single year since 2013.
As I write this editorial, the information contained on the WorldSweeper.com website is now comprised of over 51 gigabyes of information, encompassing a total of 55,456 files. Although these are not all article and photo files, those do make up a very large amount of the site's file count.
WorldSweeper has become the 'go-to internet resource' around the world for virtually anything to do with power sweeping. We are proud of our links to the the many studies and other research that has helped position power sweeping as the first line of defense when it comes to mitigating the effects of pavement-based pollutant runoff. There's no question the site lives up to its initial tagline of being "Earth's Largest Power Sweeping Resource."SM
As for what the website's future holds: Since I started my seventh decade with this month's birthday that's something I'm now giving thought toward. To mark the event, I even updated my editorial section photo, above, to a more 'mature' one taken at this year's NPE.
What, I find myself wondering, is the best way to assure that access to the information on the WorldSweeper site continues to expand and remain relevant, as well as to stay available in perpetuity? Although not in a rush to retire, I'll be evaluating options for that process in the coming months. If you have ideas on that topic feel free to let me know.
One thing I've learned through the years is that sweeping is a very resilient industry. For example, as the survey results in this issue show, during the pandemic there has been only minimal disruption to sweeping contractors to date. Plus, as the issues of water quality, health and safety continue to rise to the fore, power sweeping is well positioned to expand dramatically as we move into the future.
No matter how the coronavirus continues to impact the U.S. and the world, because of the very nature of the work I believe there will be an expanded interest in pavement cleaning and sanitation, which is an area where industry contractors should take a forefront position. We now have proof positive that street sweeping is by far the most cost-effective way to remove storm water runoff pollution, so the sweeping industry appears to be well positioned for the future.
As always, if you have any news of potential interest to the power sweeping community, please let us know. Between this publication, the WorldSweeper.com website, and the World Sweeping Association, we'll be sure to get the information passed along to interested readers.
Good Sweeping,



Editor, WorldSweeper.com
Executive Director, World Sweeping Association
Member, PAVEMENT Hall of Fame
PS If you're a contractor I urge you to check out the many benefits of membership in the World Sweeping Association. Also, if you haven't 'liked' our WorldSweeper Facebook page, what are you waiting for? That's where we offer a variety of industry previews and updates on an ongoing basis.

---
June Newsletter Contents
(Scroll down to read stories or click on links below.)
---
Looking Back on WorldSweeper's First Newsletter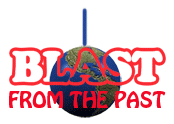 A variety of sweeping tips were developed to get the website started. Three of the most recent were linked in our first, October 2005, newsletter. Today, WorldSweeper's Tip Clipboard has 135 different sweeping-related tips and is waiting for some from you that we don't yet have!

Other of those initial stories remain solid today, as well. These include our assessment form for evaluating a street sweeper operator's skills, sample descriptions to use when hiring street sweepers, tips for operating your business with resale in mind, ways to optimize your fleet maintenance program, and providing online citizen education about the value of street sweeping.
Take a look at WorldSweeper's Newsletter Archives.
---
Global Environmental Products Rolling Out Demo Tour of 100% Electric Street Sweeper Models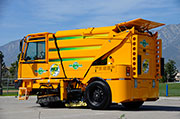 In 2019 Global Environmental Products announced it would be building the first 100% all-electric street sweeper in America. Now the company says it will be launching a demonstration tour of the U.S. to showcase the abilities of what Global management terms the "ultimate environmental street sweeper."
Global's Director, Sebastian Mentelski, says the company's electric models offer a wide range of advantages. As just one example, no engine means no noise and no heat generated during operation. Also eliminated are items like a DPF system, plus having to deal with its fluid and filter, as well as oil changes, dealing with coolant and a radiator, fuel filters and a normal hydraulic drive system's issues and maintenance.
Learn more about Global's electric street sweepers.
---
Survey Results of COVID-19's Impact on Contractors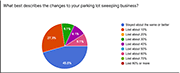 The World Sweeping Association conducted a survey to track the impact, to date, of the COVID-19 pandemic's impact on the power sweeping industry. Although loss of work doesn't appear to be extremely significant so far, there is little question there will be some loss of sweeping contracts and/or sweeping frequency should the pandemic continue to affect retail outlets in the long-term.
Although no one has a crystal ball for predicting the future impact on sweeping, there has already been wide disruption in the retail sector with more to come. On the other hand, sweeping is a 'cleanliness service' and thus may not be seen as something that can be reduced on a wholesale basis. However, the loss may become especially acute in the contracted municipal sector if federal funding for local, county and state governments is not implemented. For all of that – as for many other areas – only time will tell.
The survey results articles includes comments and analysis by the Director of WSA, who is also the Editor of WorldSweeper.
---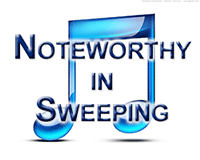 Scotland's Martin Macdougall Providing for Kids During Coronavirus Pandemic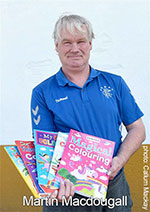 Martin Macdougall, a street sweeper based in Inverness, Scotland, has been using his own holiday savings to try and help keep children happy during the coronavirus lockdown. Macdougall decided to help out parents who were struggling by offering deliveries of free books, pens and craft materials.
We felt this selfless effort deserved a mention in WorldSweeper's 'Noteworthy in Power Sweeping' section of the website. If you know of someone who might also qualify for inclusion in this section of the website be sure to let us know!
---
Final Reminder About World Sweeping Association Scholarships


WSA Memorial Scholarship applications close in just a few days. Be sure to post the WSA Scholarship info form so your employees know about our WSA Scholarships, which are eligible to be awarded to children of those in sweeping.

Here is a link to the WSA Memorial Scholarship page as well as all the application instructions. We encourage you to distribute info about the availability of these scholarships widely throughout your organization. Applications will be accepted until July 1st.

Learn more about the WSA's Memorial Scholarships as well as WSA Membership.
---

Not Exactly Sweeping: 4ocean is 'Sweeping' the Ocean of Plastic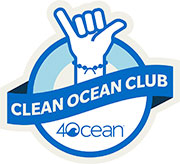 Where does the mandate for 'world sweeping' begin and end, we ask ourselves, on a world where 71% of the land is covered with water? The founders of 4ocean are Florida natives who found themselves on a beautiful – but completely plastic trash-covered – beach in Bali. When they asked why it wasn't kept clean they learned the beach actually had been cleaned just hours earlier.
So, the couple created the organization called 4ocean. A key element of that is the 'Clean Ocean Club,' centered around purchases of a $20 4ocean bracelet and a pledge to pull a pound of trash from the ocean for each one purchased. Profits are used to scale cleanup operations, make donations to ocean-related nonprofits and build an organizational infrastructure for supporting future growth.
To date, 4ocean has collected millions of pounds of trash from the ocean and built an international infrastructure to fight the ocean's massive and growing plastic crisis. Use the link to learn more. You can also buy a bracelet to sponsor pulling some plastic out of the ocean.
Take a look at a group dedicated to sweeping plastic from the ocean.
---