---

by Ranger Kidwell-Ross, editor
WorldSweeper.com

Exhibiting Pride – Addressing Pollution
The COVID-19 pandemic has tested those in the power sweeping industry and, I say with much pride, those in the industry have risen to the challenge. To date, when news media and other sources provide accolades to the frontline workers who are putting themselves on the line to keep America running, I have yet to hear the words "street and/or parking lot sweepers" included. Yet, as the industry is the first line of defense for pavement-based debris removal – which in these times has included potentially infected masks, gloves and other detritus – the workers in sweeping are definitely important members of any such list.

As most all of the readers will agree, power sweeping is a very underappreciated occupation considering the enormous value the industry provides to the general public. That value has been nothing but showcased in these trying times. I have spoken to a number of contractors who are keeping their essential businesses operating and heard numerous stories about the extensive – and expensive – lengths they have gone to in order to keep their employees safe and customer properties cleaned and sanitized.
If the general public really knew about the important, essential services provided by parking lot and street sweepers in order to help keep the virus at bay, those on the power sweeping industry's frontline would get the credit they have so capably earned.
On the topic of addressing pollution, I was cheered when a presentation on stormwater pollution abatement proposed by veteran sweeping industry researcher, Roger Sutherland, and myself was accepted for this year's StormCon event. However, when the 2020 StormCon was forced to go virtual our presentation did not 'make the cut.' When that occurred, I wrote an email expressing my disappointment to the organizers.
In it, I asked what other presentations that would be providing information as important as what we had to offer were being accepted for the virtual conference. After all, as an example, our presentation included the recent Florida-based study results showing street sweeping was up to six times more cost-effective at combating pavement-based nitrogen and phosphorus runoff than any other methodology.
Largely, I suspect, as a result of that email, I was contacted by the editor of Stormwater magazine, Rachel Sim, about writing an article for her publication that provided details on why sweeping was clearly the 'first line of defense' for removing pavement-based pollution. I look forward to developing that article for the Stormwater publication in the near future.
Roger and I were also asked to participate in a StormCon Direct Roundtable Session on September 10th. More info on the Roundtable, as well as an attendance link, is included below as our third article in this newsletter edition.
As always, if you have any news of potential interest to the power sweeping community, please let us know. Between this publication, the WorldSweeper.com website, and the World Sweeping Association, we'll be sure to get the information passed along to interested readers.
Good Sweeping,



Editor, WorldSweeper.com
Executive Director, World Sweeping Association
Member, PAVEMENT Hall of Fame
PS If you're a contractor I urge you to check out the many benefits of membership in the World Sweeping Association. Also, if you haven't 'liked' our WorldSweeper Facebook page, what are you waiting for? That's where we offer a variety of industry previews and updates on an ongoing basis.

---
August Newsletter Contents
(Scroll down to read stories or click on links below.)
---
Bucher Municipal Introduces CityCat V20 and V20e Models to U.S. Market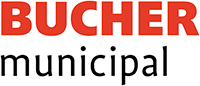 Bucher Municipal, formerly known in the U.S. as Johnston North America, has introduced its CityCat V20 (diesel) and V20e (electric), purpose-built sweeper models to the American marketplace. Bucher, the world's largest sweeping company, calls the V20 its "flagship sweeper in the 2 cubic yard class." The CityCat V20 weighs in at 4.8 tons as a gross weight and offers a 2.1 ton payload.
Top speed for both the 83hp diesel low emission engine as well as the electric configuration, operated via a 63 kWh automotive Li-ion battery, is 31 mph. The diesel model offers an engine with the Euro 6d/Tier 4 Final designation. Both models are listed as PM-2.5-certified machines. To make the machine highly maneuverable, it employs an articulated steering system that hinges between the cab and the hopper.
Take a look at Bucher's latest U.S. offering.
---
Elgin and Odra Reach Broom Badger Agreement

For eight years an agreement between sweeper manufacturer, Odra and Elgin Sweepers has made the Odra-built Broom Badger available exclusively through the Elgin dealer network. However, the relationship between the two companies has now been changed via an updated agreement. According to Alex Byczynski, Vice President of Odra's parent company, Challenger Manufacturing Ltd., the principal change going forward is that Elgin dealers no longer have exclusivity in selling either the Broom Badger unit or its parts sales.
Although customers can still purchase the Elgin Broom Badger, as well as service parts, through the Elgin dealer network, they now also have the option to purchase the machine and service parts directly from Odra, where the sweeper has been designated the 'ODRA MT4H.' Odra's MT4H sweeper will be identical to the Broom Badger other than branding. To learn more about Odra, which is the U.S. division of Canada's Challenger Manufacturing Ltd., use the link shown below.
Take a look at WorldSweeper's coverage of the new arrangement.
---
A Clean Sweep: Examining Street Sweeping's Role in Stormwater Management

As a first-line BMP, street sweeping reduces the amount of sediment, pollutants, and nutrients from pavement surfaces that end up in other stormwater treatment systems and, ultimately, surface water. More recently, research has aimed to assess how cost-effective sweeping can be and what frequency and kind of sweeping will provide the best results for stakeholders.
Join the conversation at StormCon Direct on Thursday, September 10, at 9:30 am CDT, when there will be a live and interactive plenary discussion with panelists from Osborn Consulting, Parametrix Inc., Cascade Water Resources Inc., and the World Sweeping Companies. Our expert panelists will discuss BMPs used on the world's longest bridge, street sweeping's relationship to sediment accumulation in catch basins and the latest studies on sweeping's effectiveness as a cost-saving defense of water quality.
Because it is a virtual conference this year, you can attend StormCon – including the Sweeping Conference – for a total of just $50. Your attendance fee includes being able to view and review all of the conference sessions at your convenience for a total of six months after StormCon Direct ends.
Find out more at the StormCon Direct website or click here to register.
---

NPE Offers 2021 Early Registration Discounts
National Pavement Expo Associate Show Director, Russ Turner, says his organization has been hard at work to bring you the best event possible in this ever-changing environment. NPE 2021 will be hosting 50+ conference sessions with a mix of new speakers making their debut and top veterans speakers returning! NPE continues to offer the best opportunity to connect and network with the top pavement maintenance and reconstruction professionals in the industry.
NPE is a great show for seeing all the latest in sweepers and sweeping-related equipment, as well as to learn the tips and techniques that keep your organization on top of the industry. NPE is offering discounted conference sessions for those who register before September 4th. At NPE three sessions will be free to members of the World Sweeping Association, so if you have been considering joining WSA now would be a great time to do so.
Go to the NPE's registration page.
---
SCA Expands Via Two South Carolina Purchases

On August 3rd Sweeping Corporation of America (SCA), the largest power sweeping company in the United States, acquired Moncks Corner, SC, based Sweeping South, Inc. and Columbia, SC based Accusweep Services, Inc. With these transactions, SCA now has over 1,000 employees in its 35 locations throughout the eastern half of the United States.
SCA's President and CEO Christopher Valerian said "This brings our total acquisitions in South Carolina to four and gives SCA a significant presence in both the Columbia and Charleston markets. I welcome our new employees and we look forward to providing our customers with the same high-quality service they have grown to expect from these industry-leading companies."
---
National Municipal Stormwater Alliance (NMSA) Launches the National MS4 Online Resource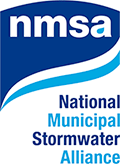 The National Municipal Stormwater Alliance (NMSA) is a 501(c)(3) with state and regional members made up of Municipal Separate Storm Sewer System (MS4) permittees. NMSA is devoted to supporting MS4 communities, helping them tackle stormwater challenges so that together we can achive our vision of providing clean water for the nation.
NMSA has announced the launch of the National MS4 Online Resource, which is located at: http://ms4resource.nationalstormwateralliance.org/. This resource was funded by EPA and is being overseen and maintained by NMSA.
NMSA invites you to provide feedback at: http://ms4resource.nationalstormwateralliance.org/index.php/feedback/. If you have a resource you'd like NMSA to consider for inclusion in the Online Resource, please submit this information at: http://ms4resource.nationalstormwateralliance.org/index.php/submit-a-resource/
To learn more about the Online Resource please view a recording of the webinar titled, "National Municipal Stormwater Alliance: An Introduction to the National MS4 Online Resource" that was held on August 12, 2020 at: http://nationalstormwateralliance.org/webinars/
Lastly, NMSA is continuing to build its email list to keep those interested in the activities and updates associated with this organization. You are welcome to subscribe to this list at the following link: http://eepurl.com/hbCOXL. NMSA will be hosting similar webinars in the future. If you are interested in receiving information on these webinars, please subscribe to our email list at the link above.
Find info on all of the above and more at the NMSA's home page.
---

Not Exactly Sweeping: Elgin Pelican 'Swallowed by' Sinkhole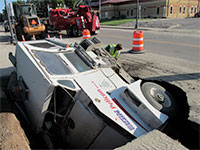 We included this information in our 'Not Exactly Sweeping' section; however, it might be entitled "Adventures in Trying to Sweep." On August 3rd, a sweeper operator trying to conduct a routine sweep of the main street in Ortonville, Minnesota, suddenly found himself dropping into a sinkhole that appeared in the pavement. Fortunately, no one was hurt in the incident. That said, it made for a very interesting day for all involved.
Our link to the City of Ortonville's Facebook page offers a number of interesting photos of the incident.
Take a look at some interesting photos.
---