To read this WorldSweeper Newsletter in your web browser, click here.
---

by Ranger Kidwell-Ross, editor
WorldSweeper.com

Celebrating 14 Years and Counting... On Power Sweeping to Solve Environmental Issues
Today marks the WorldSweeper website's 14th year anniversary and it's been 31 years since I started reporting on the power sweeping industry with the first edition of the Supervac Quarterly, which I wrote for the Schwarze family in 1988. Unfortunately, in recent times at least, street sweeping has been experiencing some downward trends – even as the water and air quality issues where sweepers excel have become more onerous and widespread.
In this newsletter edition alone, we catalog the troubles with Toronto, Canada's street sweeping program as well as document that Kansas City, Missouri, has suspended its sweeping program due to budget cuts. Plus, even though Philadelphia is finally ramping its sweeping program back up, the city is now hampered by city officials' mistake in not recognizing some of its streets couldn't handle a full-sized sweeper.
These setbacks are occurring even though street sweeping is being increasingly recognized in its rightful place of being the most cost-effective initial strategy for pavement-based pollutant removal in this time of increasing water and air pollution.
There's no question that street sweeping has come a long way since when Bill Ackendorf and I both entered the industry around 30 years ago. It was enjoyable reminiscing with Bill, as you will read and hear in our article documenting his retirement from three decades of selling sweepers.
The latest generation of those tasked with the ongoing advancement of power sweeping appears to be well represented by Mark Watje, the second-generation individual now at the helm of Curbtender Sweepers. Watje's thought-provoking insight on the future of sweeping – and its associated technology advances – is well worth reading.
Like any industry, power sweeping will always have its inevitable ups and downs. From my perspective of following the industry for the past 30 years, though, there's no question the future looks bright for the world's first line of defense against pavement-based air and water pollution.
As always, if you have any news of potential interest to the power sweeping community, please let us know. Between this publication, the WorldSweeper.com website, and the World Sweeping Association, we'll be sure to get the information passed along to interested readers.
Good Sweeping,



Editor, WorldSweeper.com
Executive Director, World Sweeping Association
Member, PAVEMENT Hall of Fame
PS If you're a contractor I urge you to check out the many benefits of membership in the World Sweeping Association. Also, if you haven't 'liked' our WorldSweeper Facebook page, what are you waiting for? That's where we offer a variety of industry previews and updates on an ongoing basis.

---
June Newsletter Contents
(Scroll down to read stories or click on links below.)
---
President Mark Watje Discusses the 'New' Curbtender Sweepers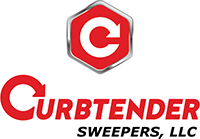 Wayne Engineering was long known as one of the top garbage truck suppliers in the U.S. In 2007 the company branched out into sweeper manufacturing under the name Wayne Sweepers via purchase of the Centurion sweeper from Tennant. Since then, the company has increased its footprint into the sweeping industry, as well as reorganized with new investment partners and formed Curbtender Sweepers LLC in October 2017.
Mark Watje first got involved with the company where his father, Kevin, serves as CEO in the early 2000s when still a college student. However, after graduation Mark worked some years at Western Star Trucks before coming back in 2016 to what is now Curbtender Sweepers. In addition to discussing the Curbtender organization, Watje offers a number of innovative industry ideas and concepts in the article, which includes a link to the 35-minute audio podcast conducted between him and WorldSweeper's editor, Ranger Kidwell-Ross.
Check out the Curbtender article and audio.
---
Bill Ackendorf Reminisces on 30+ Years Selling Street Sweepers
Bill Ackendorf's tenure in the power sweeping industry started in 1983 when he began working for an equipment dealer that represented Elgin Sweepers. Within two years, his considerable talent recognized by Elgin, Bill took a job with them as regional sales manager. As you will read, Bill's impact on the power sweeping industry was to last for over 30 more years.

In WorldSweeper's interview, which was done to capture Ackendorf's experiences for posterity, Bill discusses his experiences over those many years as well as catalogs some of the changes he saw along the way. Our coverage includes a 40-minute audio podcast with Bill conducted by our editor, Ranger Kidwell-Ross.

Check out the story and audio.
---
Toronto's Troubled Street Sweeping Program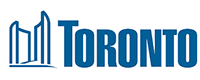 The City of Toronto is struggling to keep many streets clean due to internal maintenance issues with its aging fleet of TYMCO street sweepers. CBC Toronto reports that those problems could persist all summer long, leading to poor air quality and more waste flowing into the stormwater system.

According to Toronto transportation staff, on a typical day just 28 of the city's 43 sweepers are in operable order. On one day in April, nearly a quarter of the city's entire fleet was in for maintenance. Worse, this problem is expected to continue throughout the busy summer construction season as replacement vehicles won't be available until the end of 2019 at the earliest.
---
Kansas City, MO, Suspends Sweeping of City Streets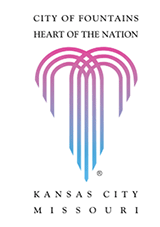 The street sweeping program in Kansas City, Missouri, ended up in the gutter this fiscal year because of a deficit in the fund that pays for it.
Since 2005, street sweeping has been funded through a stormwater fee that KC Water customers pay each month. The fee is about $2.50 per household. "That fee has not increased in 16 years, so that fund has been running a deficit," said Communications Director Chris Hernandez. "It's obviously a different level of service, and it's unfortunate whenever you have to make a decision like that."
Our coverage includes an analysis by Gale Holsman, president of KC-based American Sweeping, Inc.
---
More Sweeping Snags in Philadelphia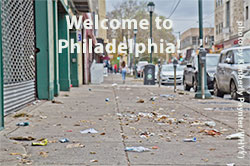 In our May newsletter we reported that Philadelphia was, at long last, ramping its sweeping program back up. To do so, the City purchased a fleet of 15 sweepers and is in the process of tripling its sweeping budget. However, after purchasing the full-sized street sweepers and putting them into use, City managers realized the machines are too large to fit between parked cars on about 10% of the streets scheduled for sweeping.

Currently, it appears the City will have to purchase several smaller sweepers, each at a cost of $250,000, forestalling the scheduled replacement of some garbage trucks in its fleet. In the meantime, workers with backpack blowers are walking an entire block's length on the narrow side streets in some neighborhoods in order to push their load of garbage onto a wider avenue. The situation – which can accurately be termed a fiasco – was documented in this linked article in The Philadelphia Inquirer.
Take a look.
---
Final Reminder About World Sweeping Association Scholarships


If you have not provided info to your employees about WSA's Memorial Scholarship program do so today since applications are due by July 1st. This marks the seventh year that WSA will be providing two scholarships of up to $2,000 each toward tuition and other education costs to two students connected with the sweeping industry. These may be employees, or children of employees, who are or will be attending an accredited university or technical school.

Here is a link to the WSA Memorial Scholarship page as well as all the application instructions. Click here for a ready-to-print PDF form you can use as a way to get the info to your employees. Chances are that some of your workers have kid(s) that would really benefit from getting a scholarship. The amount of each scholarship is $1,000, which is doubled if a winning student is connected to a company that is a WSA Member.

We encourage you to distribute info about the availability of these scholarships widely throughout your organization. Remember: Applications will be accepted only until July 1st.

Learn more about the WSA's Memorial Scholarships as well as WSA Membership.
---
The 17-Year Dedication of a Dubai Street Sweeper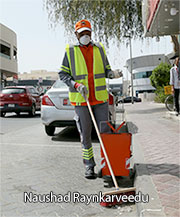 Being a street sweeper for Dubai Municipality doesn't mean riding around in an air-conditioned machine. Rather, the task for Naushad Raynkarveedu entails walking on foot while sweeping the curbline and other areas in a country where the temperature averages over 100-degrees fahrenheit for five months of the year.

Naushad Raynkarveedu has been sweeping the streets of Dubai for 17 years, making sure the city's roads and sidewalks are litter-free, even while fasting from sunup to sundown during Ramadan. This marks WorldSweeper.com's first story about sweeping in Dubai, bringing the total number of countries we've covered to 30.
Learn more about sweeping in Dubai.
---