To read this WorldSweeper Newsletter in your web browser, click here.
---

by Ranger Kidwell-Ross, editor
WorldSweeper.com

Tariffs and More May Presage Industry Economic Challenges Ahead
I intended to write an article for this issue on the impact on the price of sweepers, to date, caused by the Trump Administration tariffs. In preparation, I contacted a number of the manufacturers via email, asking for input. When this normally reliable method didn't elicit much response, I made some calls.
Nobody wants to admit that the current 25% tariffs imposed on foreign steel have yet contributed to price increases to sweeper buyers. However, the supply chain is most certainly getting squeezed: Steel import pricing has gone up 25% and, at the same time, U.S. steel producers have taken double-digit price increases since the tariffs were imposed, making U.S. steel now the most expensive in the world. Although sweeper manufacturers may well be holding the line at the moment, GM estimates it will pay more than $1 billion more for steel and aluminum in fiscal 2019.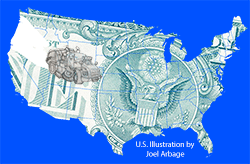 March 1st is the current date for when the tariffs will or will not be both increased and lengthened indefinitely. If so, 80% of the 60 economists surveyed by Reuters agree that net harm will occur to the U.S. economy.
At the same time, we now have the largest deficit in the history of the country, at more than $22 trillion; the average family has a credit card debt of $6,300 (up 3%; creditcard.com); and, the average 2016 college graduate is buried under $37k+ in student loans.
Due in large part to online shopping, the bankrupt Payless ShoeSource chain is shuttering all of its 2,100 remaining retail stores and there have been another 2,187 U.S. store closings already this year – up 23% from a year ago. A report by Coresight Research sees "no light at the end of the tunnel."
In my opinion, what's needed is an old-fashioned infrastructure initiative, even though that's become harder for politicians to justify after the addition to the deficit caused by the $1.5 trillion Trump tax cut. That said, an infrastructure bill appears to be one of the few things both sides of the Congressional aisle have potential to agree on. Time will unveil the outcome.
Without such an initiative, in an economy where EPA oversight emphasis on clean air and clean water have been decimated and 7.8 million jobs openings currently can't find a worker, the sweeping industry may be in for a rougher ride than we'd all like to believe. All of this emphasizes the importance of allocating time toward business planning and forecasting. Whatever your role in sweeping, I urge you to look at the big picture: Evaluate all of your costs and pricing while, at the same time, get to work on leveraging any and all aspects of your operation.
As always, if you have any news of potential interest to the power sweeping community, please let us know. Between this publication, the WorldSweeper.com website, and the World Sweeping Association, we'll be sure to get the information passed along to interested readers.
Good Sweeping,



Editor, WorldSweeper.com
Executive Director, World Sweeping Association
Member, PAVEMENT Hall of Fame
PS If you're a contractor I urge you to check out the many benefits of membership in the World Sweeping Association. Also, if you haven't 'liked' our WorldSweeper Facebook page, what are you waiting for? That's where we offer a variety of industry previews and updates on an ongoing basis.


---
February Newsletter Contents
(Scroll down to read stories or click on links.)
---
Battery-Powered Blowers: Ready to Meet the Sweeping Industry's Needs?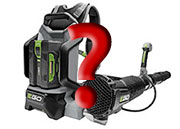 We know that by far most contractors and municipalities haven't yet given battery-powered backpack and hand-held blowers a try, except in those cities where gas blowers are outlawed.

So, we conducted a survey with some leading contractors located in various parts of the United States, as well as with sweeper manufacturers, to see if there are any backpack blowers with sufficient battery life and CFM to supplant the traditional, primarily two-stroke, gasoline units in widespread use. After reading the info we provide in this article, we predict you may want to consider a shift to battery-powered units.
---
Sweeprite Returns to North American Marketplace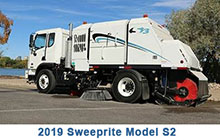 "Sweeprite is back!" So begins the press release from the new manufacturer of the Sweeprite sweeper line, Merit Manufacturing, Inc., which is described as "a world class laser cutting, metal forming and fabricating company based in Kitchener, Ontario" (about 1 hour west of Toronto). On board as a consultant with the new manufacturer is Les Huliscsko, designer of the much-copied original Sweeprite design.

The 2019 Sweeprite offers digital cameras, one-button automation, high output LED lighting, in-cab brush controls, the exclusive "Sweeprite Water Saver System," air conditioning and a host of other operator comfort and efficiency features. All diesel power plants meet the latest pollution control requirements for both the U.S. and Canadian marketplace. "We also strive to keep operational cost low and affordable," said the organizations Sales Manager, Dario Manti. "Many wear components are off-the-shelf items and a strong aftermarket continues to support our legacy fleet."

Find out more.
---
Indian Study Confirms Musculoskeletal Issues for Street Sweeping Personnel

Although not applicable information for those operating street sweeping machines, even in the U.S. there are a perhaps surprising number of organizations that employ people who sweep pavement manually as much of their job description. This study, done in India by the International Institute for Population Sciences, located in Mumbai, provides risk factor data that any such employers – wherever they are located – need to understand.

For the study design, a cross-sectional survey was conducted among street sweepers together with a comparison group. The impact of the occupation of sweeping on the development of MSDs and related disabilities was assessed, including identification of the individual risk factors.


Check out the report results on the WorldSweeper website.
---
FOD Removal: A Review of Best Management Practices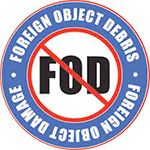 Foreign object debris (FOD) at airports include any objects found in an inappropriate location that – as a result of being there – can damage equipment or injure airplanes or airport personnel. The resulting damage is estimated to cost the aerospace industry $4 billion a year. It causes damage through direct contact with airplanes, such as by cutting airplane tires or being ingested into engines, as well as by being thrown by jet blast. The bottom line: airplanes are damaged and people get injured.
From chassis-mounted air sweepers to tow-behind sweepers to drag mats, airports utilize a variety of techniques and equipment to keep FOD to an absolute minimum. Learn more with this review of several U.S. airports and the methods they've undertaken to eliminate FOD issues.
---
Johnston Sweepers Adds to Management Team

Johnston Sweepers has announced the hiring of several new management personnel. One of these is Erik Vichill, the company's new Northeastern Region Sales Manager, who is replacing someone well known in the sweeping industry, Bill Ackendorf, who officially retired on January 31, 2019.
Matt Starnes will be taking on the role of Product Marketing Manager, based out of the company's Mooresville, NC headquarters. Finally, Tim Kennedy joins the Operations Team in the Mooresville, NC headquarters as Johnston's new Production Manager. You can read about their experience in our article, which is linked below. Bill Ackendorf's contact info is also included in the article, in case you'd like to wish him "bon voyage." (Editor's Note: When we contacted Bill for permission last weekend he was in the Cayman Islands...)
---
Not Exactly Sweeping: New Machine Turns Any Plastic Into Diesel Fuel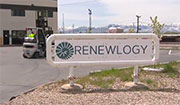 The U.S. produces an estimated 300 million tons of plastic each year and only 9% is recycled. That leaves 273 million tons of plastic headed to our landfills, some amount of which is picked up by sweepers off the streets. Since China imposed a moratorium on accepting recycling materials from the U.S. last year, American companies have been pushed to come up with solutions.
The linked video illustrates the solution that one such U.S. firm, Idaho-based Renewlogy, has invented toward. The company's website says that any plastic can be put into its highly efficient new machine and 70-80% becomes diesel fuel and 20% is turned into a natural gas that is used to power the machine. The plan is to put the machines in place in the U.S. and around the world.
Check out a video explanation or visit the Renewlogy website.
---