---

by Ranger Kidwell-Ross,
editor of WorldSweeper.com
All I Want For Christmas Is...
On behalf of the sweeping industry, I hope sincerely that Santa will see fit to bring us – as in U.S. – comprehensive infrastructure repair legislation.
Although last July the U.S. Senate's Environment and Public Works (EPW) Committee introduced a $287 billion highway bill reauthorizing funding to maintain and repair the country's roads and bridges – including a first-ever title addressing carbon emissions and supporting electric vehicle infrastructure – to date there has been no movement to actually put the bill into place.
At the time, the committee's chairman, John Barrasso (R-Wyoming), said "The [EPW proposal] is the most substantial highway infrastructure bill in history. The bill cuts Washington red tape, so road construction can get done faster, better, cheaper and smarter. It will help create jobs and support our strong, growing and healthy economy. Infrastructure is critical to our country and we should responsibly pay for this legislation."
The American Society of Civil Engineers (ASCE) came up with The Report Card for America's Infrastructure. This report, which is published every four years, grades national infrastructure categories on a familiar "A" through "F" scale. Unfortunately, the U.S. has held "D" averages since 1998.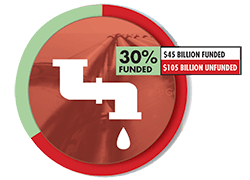 Another ASCE publication, Failure to Act: Closing the Infrastructure Investment Gap for America's Economic Future, predicts the average annual investment gap for surface transportation through 2025 is expected to increase to $110 billion, and the deficiencies are projected to cost the national economy almost $1 trillion in GDP by 2025.
I founded American Sweeper, America's first educational magazine for the U.S. power sweeping industry, nearly 30 years ago. Back then, clean water was predicted by some to become "the new oil" in terms of becoming something expensive to supply. Today that's become true big time.
In the interim – thanks in part to the many efforts we have made to educate the public works community about the cost-effectiveness of power sweeping – our industry is increasingly taking its rightful place as the most cost-effective way to keep wastewater contaminants from entering our waterways.
With a new infrastructure bill I should hope there will be money available to show what today's technologically advanced sweepers can do to address water quality on a widescale basis.
Dear Santa: Please bring lawmakers the political will – and common sense – to pass legislation that addresses our crumbling infrastructure, including a more widespread recognition of power sweeping as the leading BMP for mitigating the pavement-based pollution entering our waterways.
As always, if you have any news of potential interest to the power sweeping community, please let us know. Between this publication, the WorldSweeper.com website, and the World Sweeping Association, we'll be sure to get the information passed along to interested readers.
Good Sweeping,



Ranger Kidwell-Ross, M.A.
Editor, WorldSweeper.com
Executive Director, World Sweeping Association
Member, PAVEMENT Hall of Fame
PS If you're a contractor I urge you to check out the many benefits of membership in the World Sweeping Association. Also, if you haven't 'liked' our WorldSweeper Facebook page, what are you waiting for? That's where we offer a variety of industry previews and updates on an ongoing basis.

---
December Newsletter Contents
(Scroll down to read stories or click on links below.)
---
APWA Website Offering a Brand New User Experience

The folks who developed and maintain the APWA.net website tell us they've been hard at work updating the homepage as well as some of the most visited landing pages. The intent is to create a more intuitive and resourceful experience for visitors.

Our friends at APWA invite you to visit the Association's newly revised website for a "brand new user experience." To introduce the latest updates, they invite you to click on the graphic to the right to access a YouTube-based video walk-through of the latest updates on the APWA site. Note: Will open into a new browser window.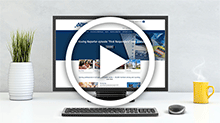 ---
Elgin Sweeper Introduces Plug-in, Hybrid Electric Broom Bear Street Sweeper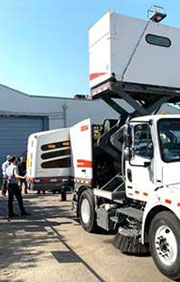 Elgin Sweeper Company announced that it has initiated customer evaluations of a plug-in, hybrid electric version of its popular Broom Bear mechanical sweeper. The hybrid Broom Bear is another example of Elgin Sweeper's ongoing commitment to help municipal customers reduce their carbon footprint, improve air quality, and mitigate climate change.

The hybrid Broom Bear uses a high-capacity battery to power the sweeper. The battery can be recharged while driving or when plugged into an electrical outlet.


---
Minimizing Employee Stress and Defining Company Policy During the Holidays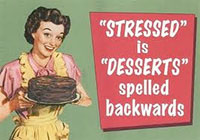 The holiday season is one of the most stressful times of the year for both management and employees. At the same time – given ever-changing requirements for defining non-offensive company policy and minimizing liabilities – organizations need to develop cohesive holiday plans.

WorldSweeper's editor provides an overview on these topics, as well as links to stress reduction tips for managers, holiday party guidelines from our legal information section, and a thought-provoking view on the documented value provided by what are called 'prosocial employee bonus systems.'
---
Using a GPS-based Driver Scorecard to Boost Operator Performance

GPS is one of the best ways to monitor performance, of a sweeper itself as well as the person operating it. What this article is suggesting is developing driver scorecards as a way to monitor the performance of your fleet.
Operator performance is one of the keys to having a smooth-running operation. GPS systems, which have become the norm in today's sweeping industry, are sometimes seen as a negative. Some operators see them as 'Big Brother' watching over their shoulders. What if you turned GPS into a positive via game-playing?
---

Irish-based Glanaco Expanding Attachment Sweepers to U.S. Market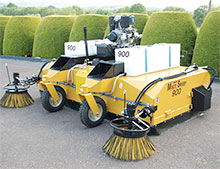 Glanaco manufactures four models of attachment road sweepers designed to clean and decontaminate industrial plants, construction sites and roadways, in addition to a line of modular wheelwashing systems.

The company's MultiSweep range attaches to carriers like forklifts and loaders. The end result is to convert them into fully functioning, low dust sweepers with debris collectors. The Glanaco management team is looking for dealers throughout the U.S. to promote their company's proven alternative to truck sweeper models.
---
APE Magazine Offers Overview of Commercial Sweeping Benefits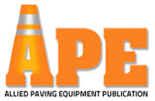 In its November issue, Allied Paving Equipment Magazine (APE) provided an article in which a variety of sweeping industry individuals were surveyed as to what they saw as the importance of sweeping for commercial companies.
The information includes an overview of the different types of sweepers, including mechanical broom, vacuum and regenerative air. Especially for those newer to the industry, the article will serve to provide some baseline knowledge of the various sweeper configurations in the U.S. industry.
---
Not Exactly Sweeping: U.K.'s Pearly Kings and Queens Charity Has Street Sweeper Origin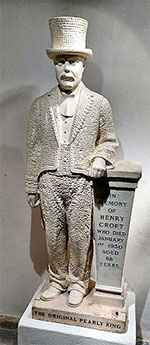 Henry Croft was born in May of 1861 and grew up in an orphanage after his musician father died when he was 10 years old. To support himself, he took a job as a municipal road sweeper in the City of London at the age of 16.

In the late 1870s Henry began to decorate his clothes with mother-of-pearl buttons and, ultimately, this led to him founding the working class tradition of 'Pearly Kings and Queens.' Today, the intriguing Pearly Kings and Queens charity that Croft founded has an annual harvest festival fundraising event, featuring marching bands, Morris dancers, maypole dancing, donkeys and carts, and Newfoundland dogs. The organization also organizes 'collection dates' for donations a number of other times throughout each year.

Read about the charity this 1800s street sweeper started.
---