---

by Ranger Kidwell-Ross, editor
WorldSweeper.com

Proudly Enhancing the Image of Power Sweeping... Once Again!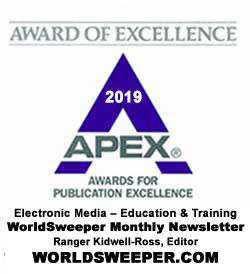 We are proud to report that the WorldSweeper.com monthly e-newsletter you are reading recently received a national APEX Award for Publication Excellence for 'quality, design and content' for the sixth year in a row. This also marks the 13th year of WorldSweeper's 14 years of existence that an APEX has been won for one of our projects.
I first sent an entry in to the APEX Awards in 1996, hoping that the industry's first print magazine, my fledgling American Sweeper, might win and so raise the profile of both the magazine in specific and the power sweeping industry in general. To my surprise, we were a winner.
Each year since then I have entered one or two projects into what has grown into one of the most prestigious awards in the U.S. publication industry. How the awards program works is if an entry is deemed to be of sufficient professionalism it is awarded an APEX. This year the organization received over 1,200 entries in what has become 100 publication categories. For the 2019/2020 timeframe, a total of 507 entries received an APEX.
In our category of Electronic Publications, other winners this year included the Missouri Department of Transportation; the Washington, DC, Office for Victims of Crime; and, the National Institute of Justice's Office of Science and Technology, to name a few. The part I find most amazing is that one or more of our projects has received the honor of an APEX each year since 1996, something no other person or organization in the U.S. has accomplished.
In those many years not only have the efforts of our World Sweeping Companies grown along with those of the APEX folks: The power sweeping industry has grown in stature, as well. What was once seen as a somewhat lowly occupation is increasingly being recognized rightly as the first line of defense for keeping pollutants out of our air and water.
From its start by Benjamin Franklin – who is widely considered the 'father of pavement sweeping' since he initiated cleaning up in front of his and neighboring shops using a broom and dustpan – sweeping has become a worldwide occupation that, in most industrialized worlds, involves sophisticated power sweepers that now cost hundreds of thousands of dollars.
We hope you enjoy the rest of the issue, as well, from our opening feature on the Keystone organization to this issue's 'Not Exactly Sweeping' article and all in between. And, as always, if you have any news of potential interest to the power sweeping community, please let us know. Between this publication, the WorldSweeper.com website, and the World Sweeping Association, we'll be sure to get the information passed along to interested readers.
Good Sweeping,



Editor, WorldSweeper.com
Executive Director, World Sweeping Association
Member, PAVEMENT Hall of Fame
PS If you're a contractor I urge you to check out the many benefits of membership in the World Sweeping Association. Also, if you haven't 'liked' our WorldSweeper Facebook page, what are you waiting for? That's where we offer a variety of industry previews and updates on an ongoing basis.

---
August Newsletter Contents
(Scroll down to read stories or click on links below.)
---
Keystone Plastics: A Half-Century of Excellence and Counting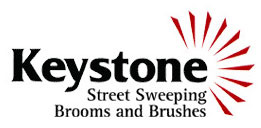 Keystone Plastics has a 50+ year tradition of providing quality, service and competitive pricing to the power sweeping industry's sweeper brush needs. The organization is the inventor of the of the All-Pro Strip Broom, the All-Pro Combo Strip Broom and the new All-Pro Combo Wafer Broom.
Today, Keystone brooms and brushes are manufactured at the company's 66,000 sq. ft. headquarters and manufacturing facility in South Plainfield, New Jersey. We interviewed two members of Keystone's management team to bring you more information about the organization.
Check out our feature on Keystone.
---
World Sweeping Association Featured on "Victory by Association" Podcast

The award-winning World Sweeping Association was featured on the "Victory by Association" podcast, hosted by Jeff Tippett. In the audio podcast, WSA's Director, Ranger Kidwell-Ross (also the Editor of WorldSweeper) discussed the value that associations in general – and the World Sweeping Association in specific – offer to members.

The podcast includes information about how the power sweeping industry works and how promoting interaction between contractors serves to improve the interests of all.
---
Sweeping Survey Conducted With Eight U.S. Cities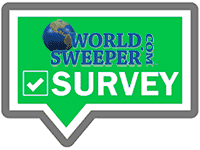 In 2018 WorldSweeper invited the sweeping departments of 14 U.S. cities to participate in a survey designed to find out more about their respective sweeping programs. All of the cities invited had a population of from 560,000 to 810,000. Of the 14 invited, a total of eight ended up being willing and/or getting around to participating.

Our goal was to find out more about topics like sweeping budgets, parking restriction policies, day-of-sweeping notifications, mix of sweeper types used and more. Our intent was to share the information so as to allow other city sweeping departments to view the collated data. If you'd like to know more, use the link below to access the PDF file containing the survey results.
---

APWA's 2019 Public Works Expo Next Month in Seattle
The APWA's 2019 Public Works Expo will be in Seattle from September 8th to 11th. In preparation for attending, WorldSweeper has contacted several presenters so we can bring you information from their seminars and other presentations in our September e-newsletter.

We'll also bring you walkarounds and other interviews with representatives of the sweeping companies who present at the show. Those companies listed on the exhibitor list include Dulevo, Elgin Sweeper, Global Environmental Products, Johnston Sweepers, Nite-Hawk Sweepers, Old Dominion Brush, Schwarze Industries, Superior Roads Solutions and TYMCO. If there's something new to report, we'll bring it to you!
Here's the link to APWA's 2019 PWX event.
---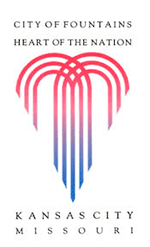 Kansas City, MO, Starts Street Sweeping Again
In June of this year we posted a story that detailed how the street sweeping program in Kansas City, Missouri had ended up in the gutter this fiscal year because of a deficit in the fund that pays for it.

Now, in August, the City is starting sweeping back up. Is the City Council doing so because the City now has four months of trash on the streets? No, rather the reason is that they discovered the EPA requires it.
---
Got an Old Wayne Operator or Maintenance Manual?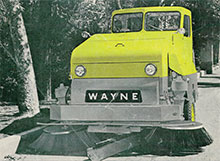 We recently received a request from an organization called Farwest Fabricators. They contacted WorldSweeper because they are trying to revive an older Wayne, Type G Model 654 sweeper. Not surprisingly, they eventually found their way to the sweeper manufacturer that formerly carried the Wayne name, but which is now Curbtender Sweepers. Also not a surprise that the folks at Curbtender, in turn, pointed the Farwest team to us.

Sorry to say we did not have either of the Wayne manuals Farwest is looking for; however, we are hoping that someone out there in the 'sweeperverse' does and, if so, they will contact us so we can get a copy of the manual(s) to Farwest. If you have any type of manual for the old Wayne sweepers, whether a Model 654 or another similar model, please let us know via the email contact form link shown below.
Tell the WorldSweeper Team via our contact form.
---
Announcing the Ignite Construction Summit

AC Business Media, former producer of the National Pavement Expo, has announced a new, premier 2-day educational summit called the "Ignite Construction Summit." The inaugural event – designed for construction business owners and high-level managers – will take place December 12-13 in Las Vegas, Nevada, at the Golden Nugget Hotel & Casino.

"As the most trusted construction network in the industry it is our obligation to supply networking and growth opportunities to industry business owners and executives," says Amy Schwandt, Vice President of Sales & Marketing for AC Business Media. "Our goal for the Ignite Construction Summit is to create a community of like-minded executives, who share the same triumphs or challenges and bridge the gap between education in the construction industry."

Read more about the new event.
---
Not Exactly Sweeping: The Dog (and Cat) Days of Summer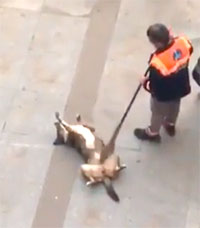 Although the hot month of August does, indeed, represent the 'dog days' of sweeping, these particular sweepers take that concept to the next level. Thanks to Tommy Allen, proprietor of Used Sweepers of America, for sending us one of the links shown below, the one of the city street sweeper making a stray dog's day. The brief cat scratch sweeper video originated in Turkey.

For dog lovers to check out.
For the cat lovers among our readers.
---