---

by Ranger Kidwell-Ross, editor
WorldSweeper.com

WorldSweeper Archives a Treasure Trove of Info
As reported in my August editorial, the articles in this issue of WorldSweeper's APEX Award for Publication Excellence-winning e-newsletter are being pulled from our 12+ years of archives.
The articles represent far less than 1% of the information we have published during that timeframe. In fact, some of the more timeless stories on the WorldSweeper website go back as much as an additional 10 years, reprinted from the pages of the magazine I founded, American Sweeper, which was the first true magazine for the sweeping industry.
The exercise of reviewing a number of our many hundreds of articles was interesting in and of itself. For one, we discovered the vast WorldSweeper.com website contains over 5,000 files and photos having to do with power sweeping. That's why, when you have a question about any aspect of power sweeping, I suggest you first go to the site search feature powered by Google, which is positioned in the top middle of the WorldSweeper home page.
Have a question in a particular aspect of the industry? Check out the main categories in the left side column of the website and the many files contained in each of them. For example, judging from the questions we receive I know that all of our readers are not familiar with the 125 tips about sweeping and sweeper upkeep contained at WorldSweeper's "Tip Clipboard" archive. So, that area of the website was chosen as a reminder in this retrospective issue.
We wanted our selections this month to also include, in addition to some of our most instructive and informative articles, at least one that's just pure fun. That's why you see the inclusion of the fabled tv show where two sweepers were built from scrapyard parts, Junkyard Wars. Finally, I also included one of our readers' favorite selections from our 'Not Exactly Sweeping' section.
However, the rest of the articles I chose represent some of the most informative, in-depth, articles we have published through the years. I know you will both enjoy and learn from this retrospective edition of our newsletter.
As always, if you have any news of potential interest to the power sweeping community, please let us know. Between this publication, the WorldSweeper.com website, and the World Sweeping Association, we'll be sure to get the information passed along to interested readers.
Good Sweeping,



Editor, WorldSweeper.com
Executive Director, World Sweeping Association
Member, PAVEMENT Hall of Fame
PS We're saddened to report that our long-time software that allowed the sending of 'email postcards' along with pictures of vintage sweepers was hacked and, since the supporting company is no longer in business, we had to remove the files and link. We'll be looking around to see if we can find a replacement and will let you know if or when we do.


---
September Newsletter Contents
(Scroll down to read stories or click on links.)
---
Historical and Current Overview on Characteristics and Capabilities of Street-Class Power Sweepers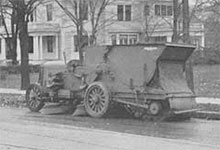 Some years ago our editor developed – and has since kept updated – this 10-page information file about street-class sweepers. The information starts with an overview of the problems with the 1980 National Urban Runoff Program sweeper studies and continues on to discuss the cost-effective value of today's sweepers as a BMP for reducing stormwater pollution.

The cost of removing pollutants via different types of sweepers is compared to that of end-of-the-pipe expense. The PDF-formatted file offers many tips about how and why to sweep, is an excellent reminder about the value of sweeping, offers comparisons of the abilities offered by differing types of sweepers and more.

Check out this issue's feature story.
---
10 Tips for Ensuring a More Environmental and Cost-Effective Street Sweeping Program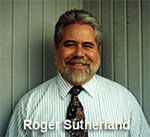 Roger Sutherland, arguably the world's top expert on street sweeper testing, was asked to provide five ideas for what a sweeping program might do to increase its effectiveness. In the linked article, Sutherland took it one step further: He offered five ideas that could be immediately implemented into a sweeping program, then added another five that should be strongly considered.

Our editor, Ranger Kidwell-Ross, then expanded upon Sutherland's 10 items and they went back and forth from there. The result is a "must read" article for everyone involved in sweeping streets. Whether you are a street sweeping contractor, or a municipal manager or similar, you'll want to take a look at all 10. Then, consider implementing the offered suggestions as soon as possible. Read all about it.
---
WorldSweeper's Tip Clipboard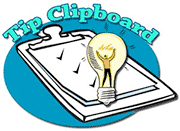 For over a dozen years we have been collecting up a variety of tips and techniques provided by our readers. Many of them provide quick insight into how to solve everyday problems with sweeper operation and repair. Readers have reported many instances of saving both time and money because they knew about a tip they had initially read in our Tip Clipboard.
Get some great ideas.
---
TV Episode of Junkyard Wars Featured Sweepers Built From Junkyard Parts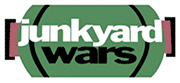 The Learning Channel's Junkyard Wars television show featured competitions where two teams fabricate unlikely machines from castoff parts found in a junkyard. In 2002, the Learning Channel program pitted two sweeper-building teams. The 'Trash Can Heroes' were led by Elgin engineer, Brian Giles and the 'Sewer Rats' by Schwarze engineer, Jim Adair. Both are now employed by Schwarze Industries, Inc.
Our extensive coverage of the event, which was judged by long-time sweeping contractor, Gale Holsman, owner of Kansas City-based American Sweeping, Inc., allows the reader to take part in the fun as the teams build street sweepers from scratch – and then take the machines head-to-head to see which of their creations can become the performance champ and catapult its makers to the next round of competition.
Check out the making of the 'Garbage Guzzlers' Junkyard Wars episode.
---
Industry Pros Predict the Future of Sweeping, part four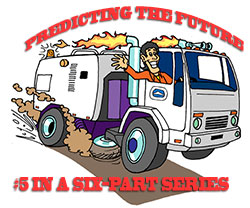 In our one departure from providing archived info, here is #5 of what will be six videos filmed at this year's National Pavement Expo. At the Expo, WorldSweeper's editor asked a total of 18 industry professionals to provide their prediction, on video, about where the sweeping industry is headed.
This linked fifth of six videos, which are being released one-per-month in this newsletter through October, features the predictions of Scott Cerosky, Crum & Forster Insurance; Karl Stauty, Commercial Power Sweeping; and, Mark Stratton and Frank Chulick, Stewart Amos Sweepers.
Check out their predictions.
---
Best Management Practices for Fleet Management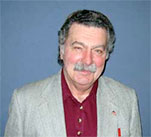 In his article entitled 'Determining Whether to Work on Vehicles In-House or to Sub Repair Out,' John Dolce, one of America's icons of fleet management, provides food for thought when considering whether or not your organization should do its own vehicle repair work. His analysis includes determining the real cost of mechanics, as well as the facilities required to do repair work in-house.

A link in the story also directs the reader to another of the great articles Dolce has produced for WorldSweeper: 'Managing Tomorrow's Fleet Assets Today.' That article discusses how to assess the life cycle of the assets in your fleet including, in addition to the vehicles, facilities, components, parts and other tangibles. Read and learn.
---
The Art and Science of Pile-Driving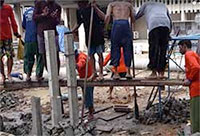 It was tough choosing which of the stories in our popular 'Not Exactly Sweeping' series to offer as a retrospective. We chose one that produced a number of comments when we first published it in November of 2015 – a video of men driving a piling in Pakistan.
Although the linked video doesn't have to do with sweeping, the stark difference the video illustrates in how a piling can be embedded into the ground – via six men jumping up and down – offers an entertaining 30 seconds. It's also a great reminder of the many ways a project might be accomplished.
Before you watch (or for reference afterward), here's a snapshot of the engineering in play:

6 men x 180 lbs = 1080 lbs static force.
Jumping up and down will create a 3 times dynamic effect = 3240 lbs/jump = 1.6 ton thumps if the pile is tapered to 2 in x 2 in, cross section at the tip = 4 sq. in. So, dynamic pressure/thump at pile tip = 3240/4 = 800 psi.
"Add a man" feature will increase to 950 psi, so buy the option!
Increase the chant and dynamic force goes up to 5 times to bring max. pressure / thump to 1600 psi for a 7-man team.
Pretty ingenious. Oh, and the foreman is the guy on the tambourine...