---

by Ranger Kidwell-Ross, editor
WorldSweeper.com

Following Sweeping Changes in the U.S. and Around the World
Our November newsletter issue offers a wide spectrum look at both the U.S. and worldwide sweeping industry. That was my intent when choosing the website domain of Worldsweeper.com nearly 14 years ago, after 10 years of publishing American Sweeper magazine. As the internet brings the 195 countries on our planet ever closer together, and as the worldwide population heads toward 8 billion in just the next few years, the need for keeping the paved surfaces of the world – and thus worldwide waterways – cleaned will only increase.
For that reason I'm very glad to include articles like our lead story that seeks contractors who are knowledgable and capable for cleaning permeable interlocking concrete pavement, which is a fast-advancing type of surface designed to reduce stormwater runoff pollution. On what might be called the other end of the scale, for our 'Not Exactly Sweeping' article this month we offer a link to ninth grade students in South Africa who built a 'robot sweeper prototype' because they were distressed by the dangerous debris that isn't currently being removed on the streets of their town.
Too often, in my opinion, we in the U.S. tend to think we're at the center of the known universe. As I've learned through my travel to over two dozen countries around the world, from many of which I've reported back the the sweeping industry, that is not the case. That's why I am proud to feature, at WorldSweeper, innovative sweeping-related products from outside the U.S. that showcase the ways that others around the world are addressing how pavement is cleaned. Our article this month about the 'all-electric follow-me' sweepers being built by an Italian company, Technological Systems by Moro, is a great example of the innovation that's now occurring around the sweeping world.
In what might be called more 'local news,' in this issue we bring a reminder about the accelerated write-off available to American contractors when they buy a sweeper(s) and take delivery before the end of the year. However, on a more dangerous note – showcasing the danger that's being repeated over and over in the firearms-crazy U.S. – we offer the story of a contractor surprised by a gun in the face, along with pro reminders about what to do should you be approached by a robber while sweeping. I encourage all readers to share this article with your employees!
For those of you in the U.S., our November newsletter is being sent out two days before Thanksgiving. As you count the many blessings enjoyed by you and your family, I encourage you to do whatever you can to provide assistance to those around you who may not be as fortunate.
Finally, with the Christmas season fast approaching, now is the time to review the 19 sweeping-related apps, toys and books we have collected up that will make fun gifts for kids. You'll find them in WorldSweeper's toys home page, linked in the article below, which is just one of the more than 5,000 files and photos that comprise the multi-award winning WorldSweeper website, 'Earth's Largest Power Sweeping Resource.'
As always, if you have any news of potential interest to the power sweeping community, please let us know. Between this publication, the WorldSweeper.com website, and the World Sweeping Association, we'll be sure to get the information passed along to interested readers.
Good Sweeping,



Editor, WorldSweeper.com
Executive Director, World Sweeping Association
Member, PAVEMENT Hall of Fame
PS If you're a contractor I urge you to check out the many benefits of membership in the World Sweeping Association. Also, if you haven't 'liked' our WorldSweeper Facebook page, what are you waiting for? That's where we offer a variety of industry previews and updates on an ongoing basis.


---
November Newsletter Contents
(Scroll down to read stories or click on links.)

---
Cleaning Permeable Pavement: Do You Know How to Do It?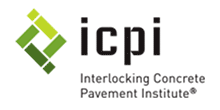 The World Sweeping Companies (WorldSweeper and the World Sweeping Association), are partnering with the Interlocking Concrete Pavement Institute® (ICPI) in an effort to find sweeping contractors who have the equipment and expertise to clean permeable (interlocking concrete) pavement (The different types of pavement that allow water to pass through have similar, but not identical, names: 'porous' when referring to asphalt, 'pervious' for concrete and 'permeable' for interlocking concrete pavements). The ICPI, which was founded in 1993, is the North American trade association representing the interlocking concrete paving industry.

Permeable pavement is increasingly being used as a solution for stormwater pollution runoff abatement. However, it is vitally important that permeable pavement be cleaned regularly as well as correctly. In 2016, WorldSweeper provided an in-depth analysis of best practices for cleaning porous asphalt called "An Overview on Porous Pavement Surfaces and Current Sweeping Best Practices." This was a follow-up to our 2011 article "BMPs for Cleaning Pervious Concrete."

Now, ICPI is inviting sweeping contractors with the proper expertise to take a survey designed to confirm their expertise in cleaning permeable surfaces. Those with the proper capabilities and equipment will be put onto ICPI's list of recommended sweeping contractors for performing the service. If that's you, we encourage you to take the survey linked below and get onto the list.

Check out the survey.
---
BMPs if Attacked on Sweeping Route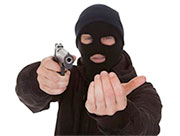 Over time, we have heard of a number of instances of robberies of sweeper operators taking place on sweeping routes, typically at night. There have also been many reports of someone getting behind the wheel of an unlocked sweeper, where the operator left the door unsecured while out doing other tasks on the lot.

Because of a recent report from a contractor about an attempted armed robbery that took place during daylight hours, the World Sweeping Association recently documented BMP actions that employees should be taught to follow in the event they are confronted by a gun-wielding robber. In the interest of industry safety, WSA is providing the article to non-members for a limited time.
---
Italy's TSM Offers Zero Emissions Electric and Autonomous Follow Sweepers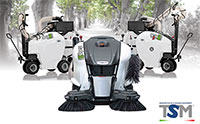 TSM, an acronym for Technological Systems by Moro, is a company located in the town of Fiume Veneto in the northeastern part of Italy. TSM produces small, walk-behind sweepers made in the recognition that municipalities around the world are placing increasing emphasis on reducing pollution of the environment.

This includes the CO2 emissions by vehicles, which is why the company's product line are all electric-driven. Perhaps the most interesting feature, however, is that one of TSM's sweeper models – the Ariamatic 240 with the 'FOLLOW ME' system – makes the claim to be the first 'autonomously driven' sweeper in the worldwide marketplace.

Check out the TSM sweeper line.
---
Reminder About Your Section 179 Deductions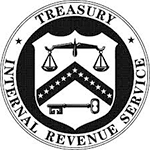 This is the time of year when we get calls from sweeper manufacturers asking us to remind contractors about the accelerated depreciation available through IRS Section 179. They're right: The end of the year is always a good time to review deductions available to you and, for most contractors, the largest deduction generally available is for the purchase of new or used sweepers and related equipment.
This year the recently enacted Tax Cuts and Jobs Act increased the amount of – and expanded the rules for – Section 179 deductions that may be taken for 2018. One of the links shown below is to the IRS website, where you can quickly get a handle on the latest IRS rules in this area. As a bonus, we suggest you also take a look at the other link shown, which is to an article entitled "92 Small Business Tax Deductions to Use Now (+11 You Should Never Try)," which is also a good resource as well as offers a number of reminders on the topic of writing off general business expenses.
Check out the IRS information and then take a look at the other deductions to consider as well as stay away from.
---
Looking for Sweeping-Related Toys for Christmas Gifts?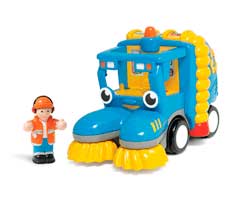 It's that time of year to choose gifts for the kids in your family circle and what better than to generate interest in sweepers via the selection of books and toys in the 'Toys' area of WorldSweeper's website?!

We have collected all the sweeping-related apps, toys, books and other items we know about and include links to where you can purchase them. If you are aware of toys we don't have listed, please take a minute and let us know what they are and we'll add them to the list.

Check out our sweeping-related toy selection.
---

Students in Johannesburg, SA, Build Robotic Sweeper Model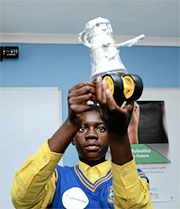 Six students in the ninth grade of Diepsloot Combined School, located north of Johannesburg, South Africa, were inspired to build a street sweeper robot prototype as a school project. Their inspiration was seeing the streets in their community filled with litter. Says one of those students, France Mpempe, 15, "We saw a lot of dumping on the streets and kids would get hurt by glass and car tyres would get punctured. Once a child has been harmed by something because of the litter and glass, they have to go to the clinic and that puts strain on the clinic because it could have been prevented."
The robot, which was built to look like a truck, was created after 15 weeks of the A1 and Robotics for the Future training programme by educational specialist organization, i-Innovate. Mpempe said it was difficult getting resources to make the robot because they had to use what they had. The robot is meant to sense when there is litter on the streets and sweep it away. Their biggest difficulty in making the prototype was they had to balance it to make sure it didn't collapse when it picks up the litter.
We salute these young innovators who recognize at least some of the serious problems created when litter isn't removed from streets and who want to do something about it.